Machu Picchu in danger due to multi-billion airport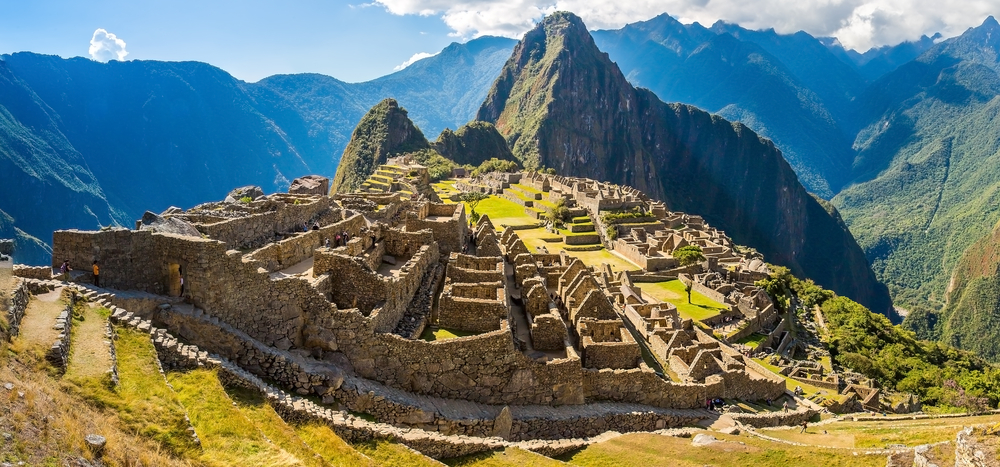 Historians, archaeologists and locals were concerned that the multi-billion airport that is planned to be built near the famous Inca citadel.
Bulldozers have started clearing the land for the airport in Chinchero, which is the gateway to the Sacred Valley in Peru. Those who were against the project feared that the construction will cause structural damage to the ancient city and its surrounding environment.
Nearly 6,000 people have signed the petition calling on Peruvian President Martin Vizcarrato reconsider the project.
Currently, most visitors to Machu Picchu arrive at Cusco airport and ride a train or bus or embark on the four-day Inca Trail to reach the site. Cusco airport has only one runway and is limited to handling stopover flights from Peru's capital, Lima, and nearby cities such as La Paz, Bolivia. But the new airport in Chinchero will be open to larger planes on international routes across Latin America and the US.
The project was first announced in 2012 by Peru's former president Ollanta Humala and the government plans to complete the airport by 2023.
More than 1.5 million tourists visited Machu Picchu in 2018, which is almost double the limit recommended by UNESCO.
"The airport planned to be built in Chinchero, Cusco, endangers the conservation of one of the most important historical and archaeological sites in the world. The airport will affect the integrity of a complex Inca landscape and will cause irreparable damage due to noise, traffic and uncontrolled urbanisation," wrote Natalia Majluf, a Peruvian art historian at Cambridge University who organised a petition against the development.