Start-up carves its own niche in the alternative accommodations scene
Guest Writers are not employed, compensated or governed by TD, opinions and statements are from the specific writer directly
The hospitality landscape is now being redefined by alternative accommodation start-ups. Although many are primarily geared towards leisure travellers like OneFineStay, Airbnb and TuJia, it can be argued that only one player caters to corporate travellers to date. We recently touched base with Valéry Linÿer, CEO and founder of MagicStay, to show us how a rental platform for a niche market holds its own.
TDM: How did MagicStay begin?
Valéry: I founded MagicStay due to my own frustration. My career was in MICE prior to being in the travel tech industry. I have been active in event planning and management both in France and abroad, such as in Switzerland, Hong Kong and UAE. In my experience, it's often difficult to find somewhere to stay during major international events.
I noticed that hotel room shortage leads to an immense price increase and extended transportation times. The only way to get cheaper hotel rates is to book farther away. With business travellers facing more budget constraints, renting an apartment close to the event area offers a larger, and sometimes more comfortable, space for a better price.
So I approached a contact of mine in Cannes who has also worked in many events and conferences throughout the city. William Lecerf, who specialises in short-term rentals and related services, has become my co-founder in this start-up.
TDM: Is MagicStay open to financial partnerships? Does it plan to join accelerator programmes or will it continue to generate venture capital?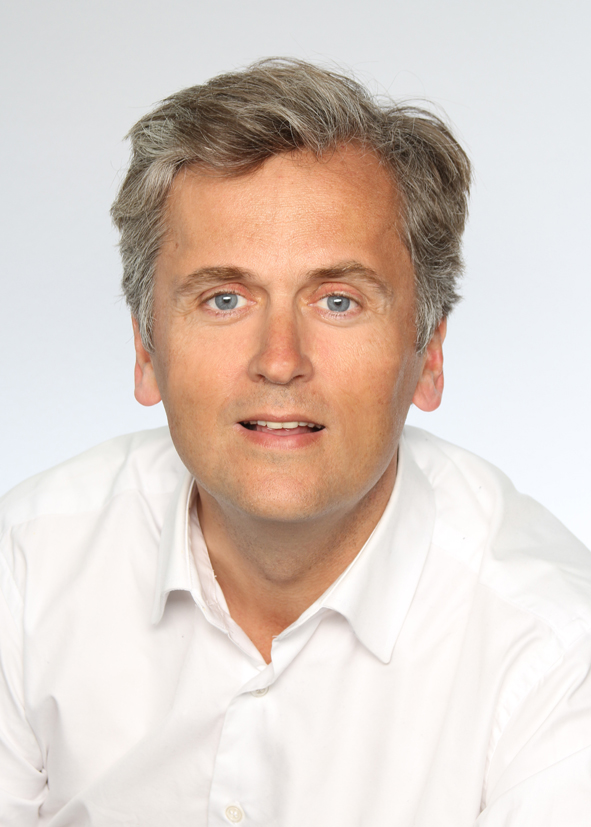 Valéry: We are open to partnerships that could help us to grow more quickly and scale our business internationally. We have founded the Alliance Biz Travel along with 9 other French start-ups in order to promote innovative solutions such as booking platforms for meeting rooms, rental cars or business restaurants, a communication network for business travellers, and a mobile app to manage expense reports.
On our own, have already raised EUR 5 million (US$6.12 million) through angel investment. Among them are Benoît Bassi, partner and president of Bridgepoint Business in France who is also part of the Bridgepoint Group board, and Michael Benabou, co-founder of Vente-Privée.com. The Banque Publique d'Investissement (BPI), as well as other investment companies and VCs, are also helping us grow.
To strengthen our presence among businesses and travel agencies, we are supported by an advisory board of shareholders who are renowned in the business tourism sector, such as Charles Petruccelli, former global travel services president of American Express.
TDM: What do you think is the biggest secret to your success?
Valéry: Since the beginning, we have been focused on company expectations regarding security and duty of care requirements. Our Trustay policy ensures the safety of business travellers by checking all ads, backgrounds and commitments by hosts. It also gives travellers access to safety equipment, insurance, a 24/7 hotline, personal data protection, and connection with international traveller assistance among others.
Another factor is that we have chosen to be 100% B2B. We are the only alternative accommodation platform exclusively dedicated to business travel. We address a need in the hospitality and MICE industries to offer a B2B booking service featuring serviced apartments as well as aparthotels (condotels), which are affiliated with hotel chains but are operated to answer specific needs in the way apartments do.
Finally, we have distribution agreements with Adagio, ResidHome, and OneFineStay, among others. This has helped us fast-track development. Our 130,000 apartments are now located in 90 countries, most of them in Europe but also in the Middle East, North and South America.
TDM: What have been the key learnings in your journey? 
Valéry: The most difficult for us was the different notion of time between a start-up and a large company. Decision-making has taken much longer than we expected and we have learned to be very patient!
TDM: Why do you think there is an increased VC interest in the potential held by data from the hospitality and accommodations industry?
Valéry: Many start-ups have been launched in the hospitality industry to offer additional services on top of basic lodging, especially bespoke services to meet and anticipate client expectations.
For example, MagicStay provides alternative accommodation solutions as well as customised e-concierge services. The range of services we offer to business travellers generates a lot of data and valuable customer knowledge for VCs and industry players to use. That said, the EU GDPR ensures that we who play in the hospitality industry also protect individuals and companies from using these data inappropriately.
TDM: How was 2017 for MagicStay?
Valéry: Last year was crucial for us, as we implemented a lot of IT developments to connect our booking platform with the travel and expense tools used by companies and TMCs. We understood that we needed to connect to the business travel ecosystem to penetrate the corporate market. Now, our booking services are available in HBT and OBT so that business travellers can book directly.
As you also may know, we were able to raise a total of EUR 1.5 million (US$1.86 million) thanks to partners, angel investors and a few other companies in 2017.
We signed partnership agreements with many business travel companies such as Havas Voyages (Havas Voyages Midi Libre SARL), CDS Groupe SAS, and Airplus. We also managed to sign large companies directly such as Société Générale, BFM, and Quicksilver.
Finally, we won the Trophée Innovation (Innovation Award) for Business Travel from L'Echo Touristique last year. It's great, but like other awards that we have won it also reminds us to work harder.
TDM: What's next for MagicStay? 
Valéry: We will continue to meet the demands of our customers. We are expecting strong growth in the French market in the next few months. We will expand our platform further to be a global player at the end of 2018. We plan to set up in regions where we are already found in, as well as in destinations such as Singapore, Hong Kong, Tokyo and Delhi.
Another thing is that we are developing a special extended stay and mobility app to facilitate reservations for one- to 12-month periods. We have noticed most HR staff in companies have no comprehensive, user-friendly tool to manage accommodation for their executives on the move. This app will factor in payment, contract, and installation.
TDM: Which travel tech start-ups excite you the most these days?
Valéry: What excites us are all the start-ups expanding and challenging the hospitality business, such as DayUse and Hotel Tonight, and those addressing new behaviours among business travellers.
TDM: What advice would you give to start-ups playing in the travel tech space?
Valéry: Think global, partner with key industry players, and stay focused on your market or niche!