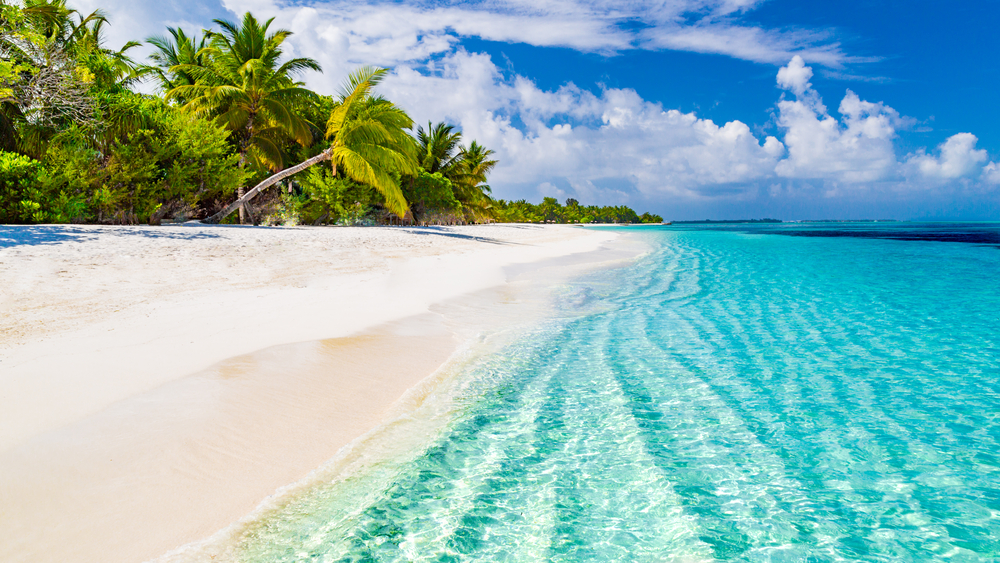 Proving to be a popular destination for travellers from the UK, Maldives has reported an 11.2% increase in travellers who visited in the first six months of 2018. In total, 57,535 UK tourists arrived in the Maldives from January until June 2018, compared to a total of 51,737 last year.
The high rate of tourist arrivals from the UK accounts for 6.9% of all arrivals, representing the third largest inbound market for arrivals globally. In the month of June alone, the popular destination saw a 6.2% growth – a total of 6,459 travellers from the UK. Other source markets include China, which came in at second with 17.5% growth, and Germany with 8% growth.
"Several exciting developments planned for the remaining months"
Commenting on the increase of tourist arrivals, the Maldives' minister of tourism, Hon. Moosa Zameer, said: "We are once again very pleased to see a notable increase in the number of UK and worldwide arrivals to the Maldives. The increase is a testament to the country's world-class tourism industry and with several exciting developments planned for the remaining months of 2018 and into 2019, including the opening of a number of resorts, we look forward to welcoming even more UK tourists to our shores."
In terms of worldwide arrivals, the Maldives has also seen a significant growth, staying strong as a global hub for tourists. During the first six months of this year, 726,515 global tourists visited the holiday destination, an increase of 10.5% when compared with the same period of last year.
This year the Maldives will further confirm its status as one of the most attractive holiday destinations for UK tourists, with the opening of at least 23 new resorts. The island nation was also recently hailed as the Indian Ocean's Best Spa Destination at the World Spa Awards and as the Best Honeymoon Destination at the Luxury Lifestyle Magazine Readers' Travel Awards.