Marriott Hotel Al Forsan joins Clean Up UAE campaign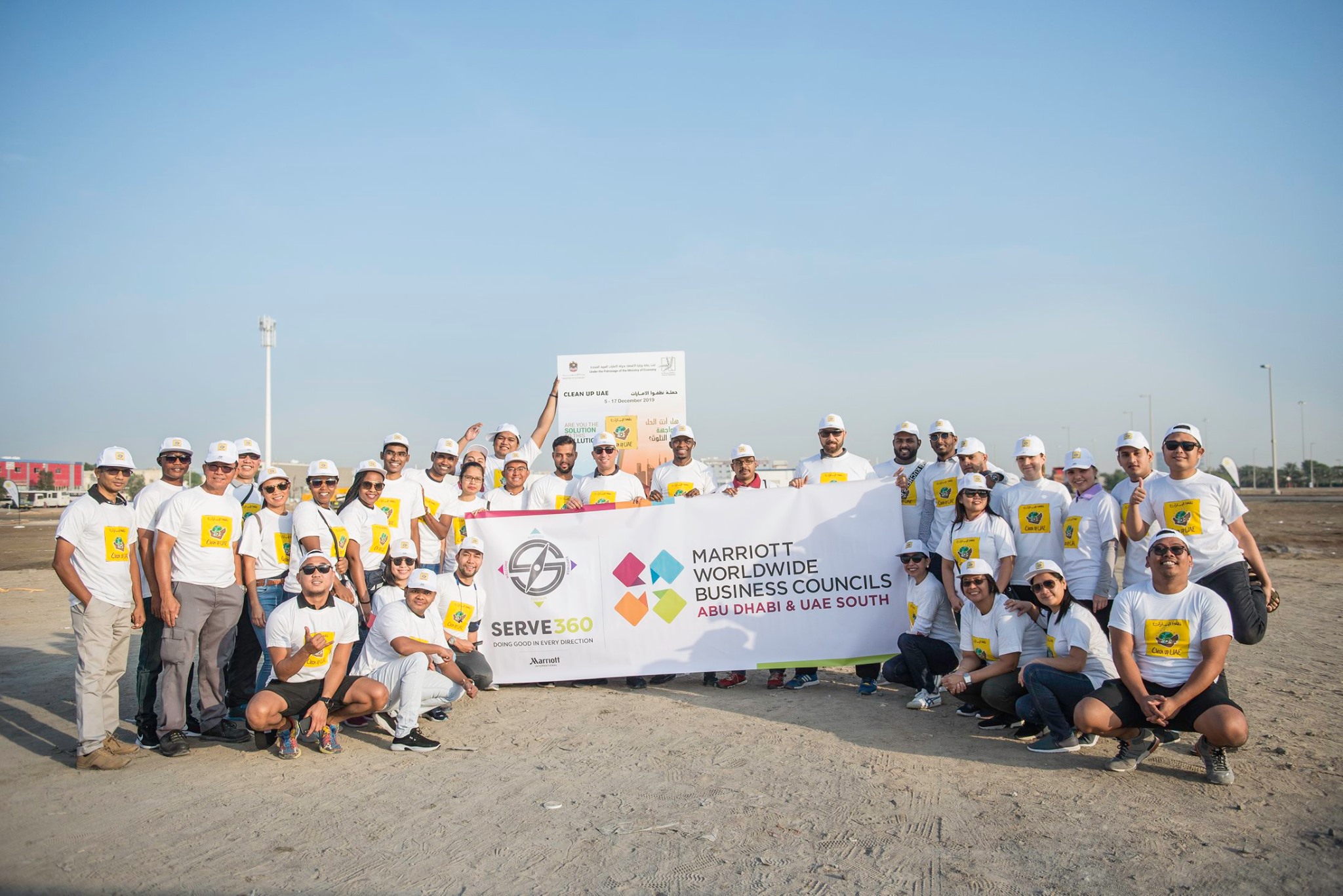 Marriott Hotel Al Forsan, Abu Dhabi took part in a volunteering clean-up campaign in the capital as part of its ongoing commitment to protect the local environment. As members of Marriott Worldwide Business Councils, the Khalifa City hotel joined forces with their colleagues from five other Marriott properties in the UAE to help collect waste for the annual 'Clean Up UAE' initiative.
Equipped with biodegradable trash bags, cotton reusable gloves, caps and t-shirts, the volunteers made a big difference by picking up a significant amount of waste around the derelict areas of Mussafah.
David Lance, general manager at Marriott Hotel Al Forsan, Abu Dhabi said: "Marriott International has a strong history when it comes to community engagement and Marriott Hotel Al Forsan, Abu Dhabi is no different. We fully embrace all our core values, including 'Serve Our World', and try to consider corporate social responsivity is in line with all that we do."
It was the first time that Marriott Hotel Al Forsan, Abu Dhabi participated in the campaign. The initiative is part of the hotel's spirit to serve the community and help make a positive impact for the society.
Running for more than 15 years since its launch in 2002 by Emirates Environmental Group (EEG), 'Clean Up UAE' is an annual national environment event. It attracts participants from all sectors of the society, including government and private firms, educational institutions and families to clean diverse areas across the UAE.