Marriott targets Arab travellers with new website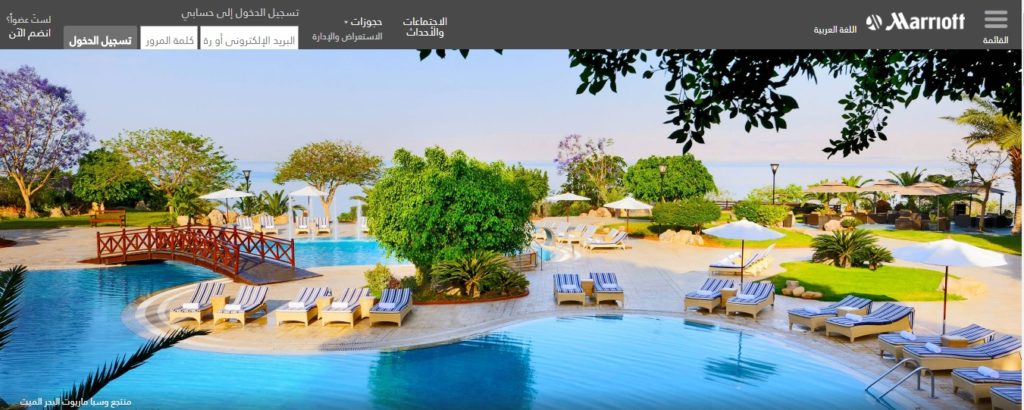 Marriott International has relaunched its Arabic website to provide an end-to-end solution for a seamless booking experience to Arab travellers. The website will cater to 400 million people in 22 Arabic-speaking countries.
The relaunch is part of the company's commitment to the Middle East and Africa region where it will expand its current portfolio by 50%, and as a result, add 30,000 jobs. Through the new website, over 5,000 Marriott and The Ritz-Carlton Rewards properties globally will be available and bookable in Arabic.
Arab travellers generate more than double (+162%) room revenue per stay compared to other travellers, and annual revenue per Arab customer is 38% higher than other travellers.
Marriott's efforts to cater to Arab customers goes beyond translating the website, as symbols of Arab culture should be demonstrated in both communications and on hotel properties. Marriott International will continue to add localised in-language content and will further improve site's functionality for the Arab online traveller.
To mark the occasion this Ramadan, Marriott International hosted a Majlis panel that discussed the importance of catering to the Arab traveller, joined by Aida Al Busaidy, director, C2C marketing and campaigns at DTCM, Talal Al Rashed, cofounder Contourage and hospitality consultant and Vladimir Dabbah, vice president, global sales MEA at Marriott International.
"To date, we have over 110 million loyalty members around the world across Marriott Rewards, The Ritz-Carlton Rewards & SPG. As the world's largest hotel operator, we aim to cater to every traveler on the planet, and with the majority of the world booking travel online we continue to enhance our end-to-end customer booking experience," said Alex Kyriakidis, president and managing director at Marriott International Middle East and Africa.
In a previous report, Arab travellers bring at least US$100m in revenue booked per year via the website. To see the redesigned website, visit arabic.marriott.com.