MICE focus: The Breakers Palm Beach
Veteran rocker Rod Stewart hit the headlines this weekend when he and his eldest son, Sean Stewart, were charged with 'simple battery' this weekend, following an incident with security guards after being denied entry to a private event at a property in Palm Beach, Florida.
Now, this kind of celebrity tittle-tattle about the tiresome behaviour of spoilt millionaires and their unfortunate progeny is not the usual topic for a TD story, but with my MICE hat on I couldn't help but be intrigued into what kind of hotel Sir Rod and family would choose for their New Year's jolly and what the event's infrastructure of said property would look like. So here we are.. welcome to The Breakers Palm Beach.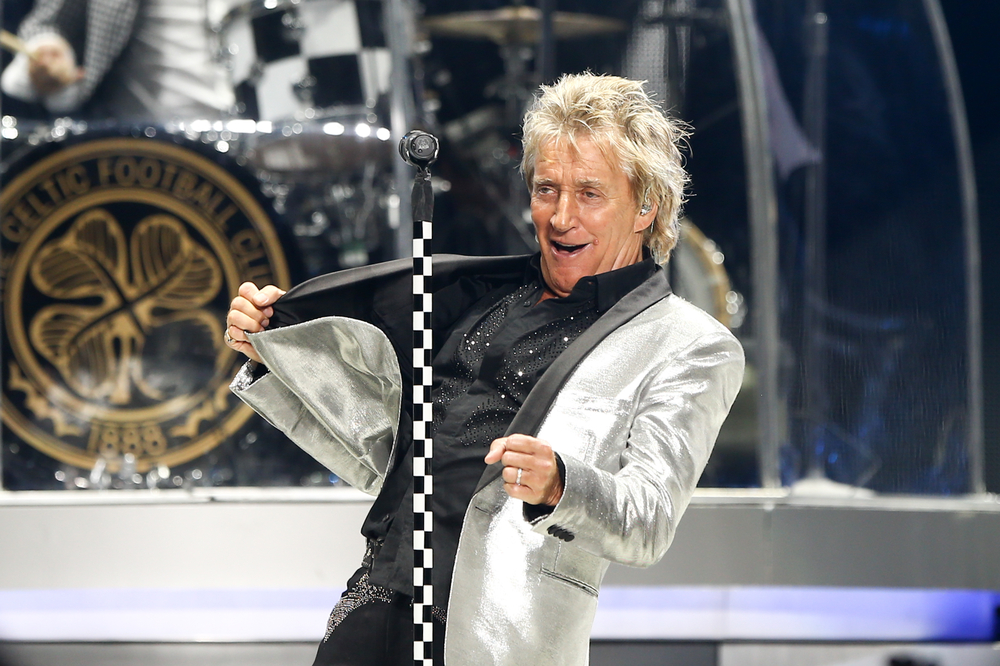 Overview
First opened in 1896 by uber industrialist and railway tycoon Henry Flagler, The Palm Beach Inn, as it was first known, was built as alternative lodgings –primarily for passengers aboard Flager's burgeoning Florida East Coast Railway — who frequented the Royal Poinciana Hotel (also built by Flager), who wished to stay on the beachfront area of the Royal Poinciana, facing the Lake Worth Lagoon, an attractive spot to relax by the sea and watch waves (aka 'breaks' or 'breakers') as they curl and crash on the ocean.
Mediterranean Ballroom

Inspired by the architecture of Renaissance Europe, the Old World vibe is present throughout the property, which lends the Breakers' function rooms an unmatchable sense of occasion and sophistication, not to mention dramatic, which are bound to leave an impression on any guest or delegate.
I mean look at the above 567sqm Mediterranean Ballroom, it is so of its moment that Ludwig van Beethoven himself could stroll on in to perform his latest banger Piano Sonata No. 14. The large Venetian-style chandeliers, frescoed ceilings and 4.5m windows overlooking the Mediterranean Courtyard only add to the period atmosphere.
Ponce de Leon Ballroom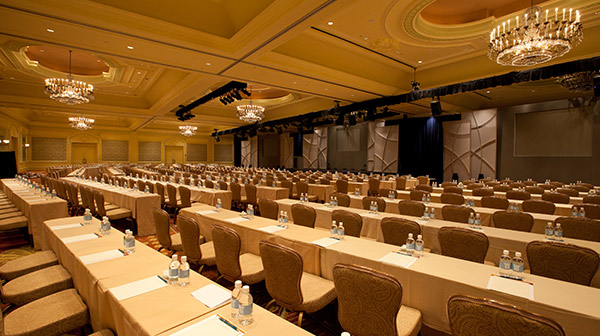 The 139sqm Ponce de Leon Ballroom stuns with its size, décor and versatility. Its flexible footprint can be divided into six sections, perfect for more intimate events. This spacious ballroom is accented with nine crystal chandeliers, custom luxury fabrics and an 8,000-square-foot foyer boasting a tropical garden view. The Ponce de Leon Ballroom can be broken down into all manner of different permutations, making it suitable for big-time bashes and conferences of up to 1600 people or more intimate soirees for as few as 175
Gold Room
Aptly named after its decadent flaxen decor, most notably, the striking gold ceiling dotted with 260 hand-carved cherubs — the Gold Room is a replica of a function space at the Galleria Academia in Venice,.Surrounding the ceiling are detailed niches, containing 44 hand-painted portraits of Renaissance rulers and explorers of the New World.
Magnolia Room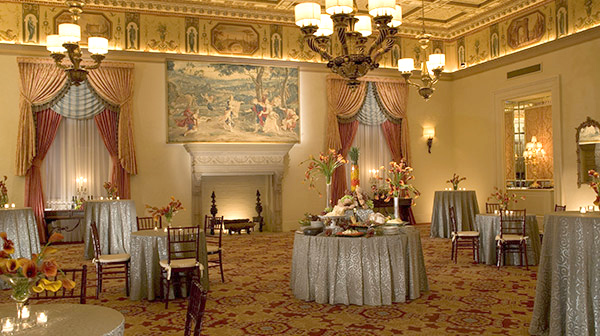 Originally used as the lounge for the north side of the hotel, this special space feels both regal and relaxed. Enter and admire its focal point: a beautiful, Venetian-style stone fireplace, seated beneath richly decorated ceilings. This intimate room is perfectly suited for meetings, hospitalities and dining option.
Meeting rooms
On top of the size, versatility and pulchritude of the Breakers Ballrooms, the  538-room property also features umpteen rooms suitable for board meetings, breakout sessions and intense workshopping events.
Golf
The Game of Kings is an activity that has become fused with the world the of high finance and business; that the Breakers is attached to not one but two legendary courses is more than appropriate.
Originally laid out by Alexander H. Findlay in 1896, and then redesigned in 2000 by famed golf course architect Brian Silva, the Ocean Course is Florida's oldest 18-hole course. And, the challenging course demands exact shot-making while offering up old-world elements such as random bunkering throughout the landscape. Whereas, The Breakers Rees Jones Course, offers a more contemporary championship course, suitable for players of any level, from pro to newbie.