MICEverse named official sales and PR representative for The Grand Ho Tram Strip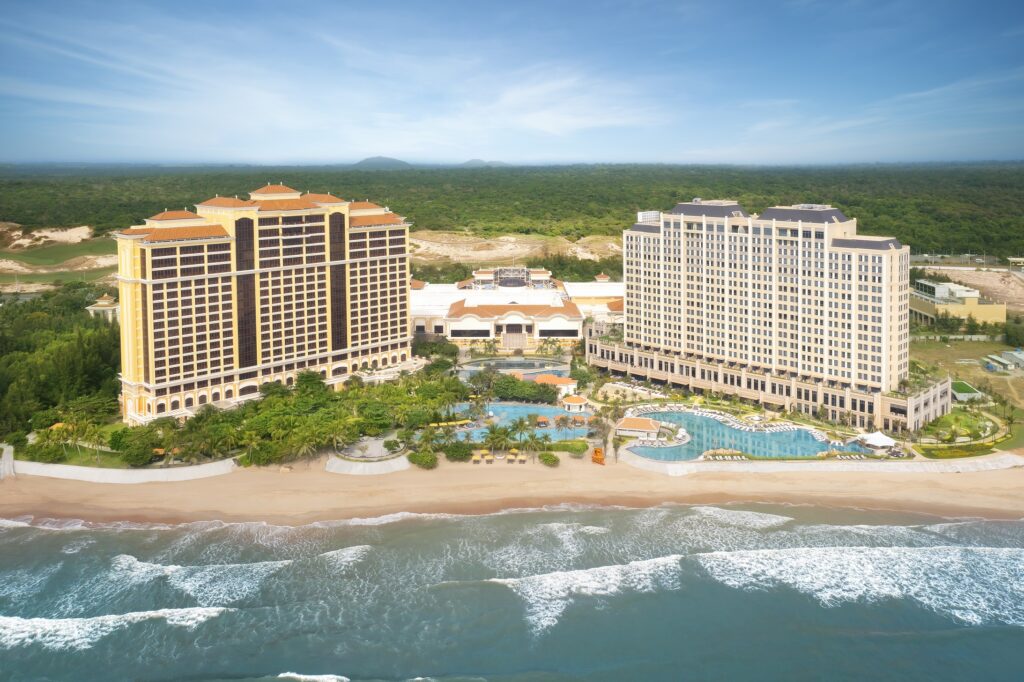 MICEverse (an HMC Enterprise), India's first and only representation company for MICE and Weddings just annouced its latest collaboration. The company has been appointed as the India representative for sales and public relations for The Grand Ho Tram Strip, an exquisite and extravagant complex nestled on the pristine beach overlooking the East Sea in Vietnam.
Comprising of two resorts, namely, InterContinental Grand Ho Tram and Holiday Inn Resort Ho Tram Beach, The Grand Ho Tram Strip boasts world-class amenities and facilities that will leave even the most discerning of travellers breathless. From Vietnam's first international casino to a championship golf course- The Bluffs, 15+ restaurants and bars, and a host of other entertainment activities and facilities, this destination truly has it all.
As the official representative, MICEverse will manage sales and marketing activities for The Grand Ho Tram Strip in India, including public relations and media outreach. With a strong track record of successfully representing several international brands in India, MICEverse is poised to leverage its extensive network and expertise in sales and marketing to promote The Grand Ho Tram Strip and its world-class amenities to Indian customers.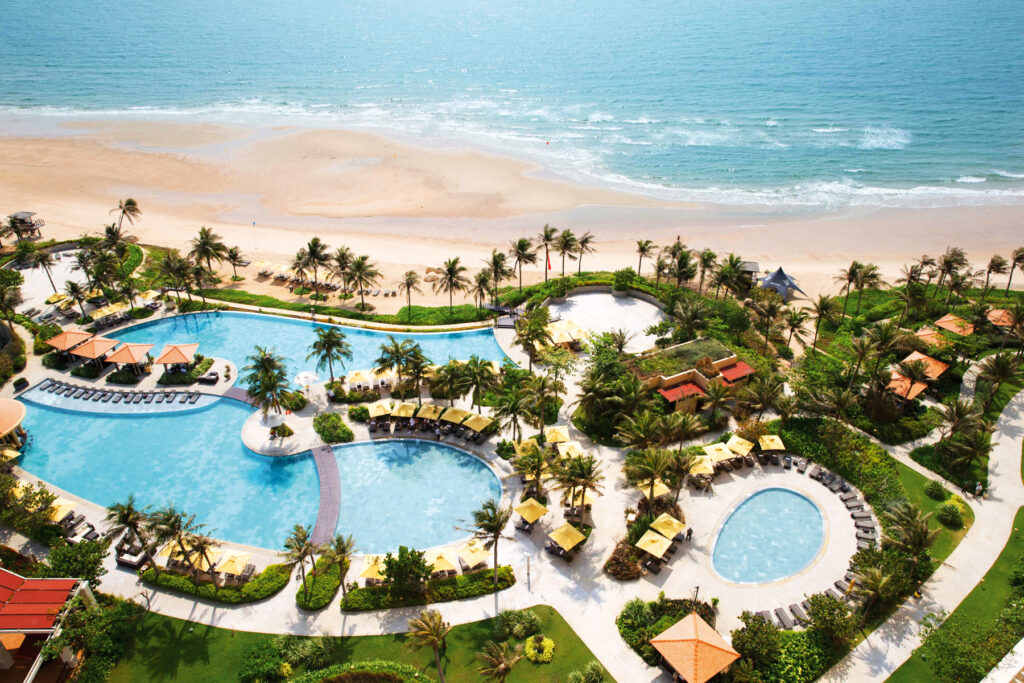 Guests can choose from the two stunning resorts, both of which provide an unmatched level of luxury and comfort. The Holiday Inn Resort Ho Tram Beach is perfect for families seeking an indulgent and relaxing getaway, while the InterContinental Grand Ho Tram is ideal for those looking for a more refined and exclusive experience. The resort's amenities also include a night club and a casino, providing a unique and exciting experience for guests seeking a lively and vibrant atmosphere.
For golf enthusiasts, The Grand Ho Tram Strip's championship golf course, The Bluffs, is a must-play. Designed by Greg Norman, this awe-inspiring course boasts stunning views of the ocean and the surrounding landscape, providing a memorable and unparalleled experience for players of all skill levels.
 Akshay Moza, vice president of the commercial division, The Grand Ho Tram Strip said, "Vietnam has welcomed 102,066 Indian visitors in 2022. The demand of Indian market choosing Vietnam as a desirable destination has continued to increase post-Covid-19 pandemic. This agreement between us and MICEverse is the start of our long-term and eventually prolific relationship. With this strategic alliance and with inbound travel starting we hope to provide a luxurious and high-end alternative to Indian travelers just a few hours' drive from Ho Chi Minh City airport. This strategic alliance also enables guests to avail our flexible offers and Co-develop products: various packages for both hotel and golf. The advantage having direct flights to Ho Chi Minh City enables us to target and grow this market effectively".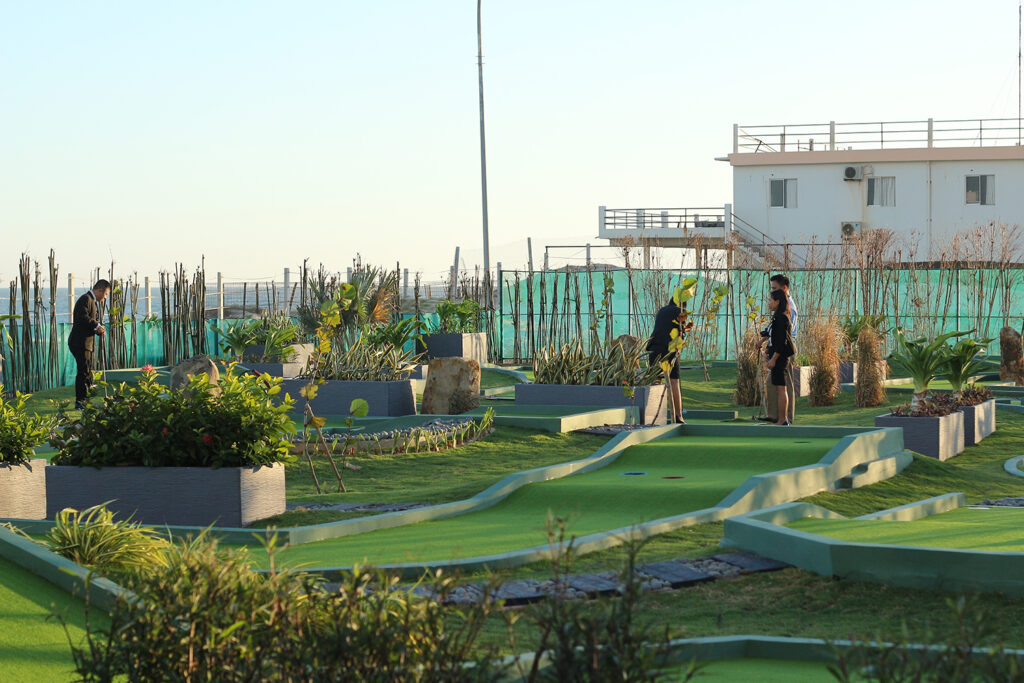 "Celebrating our collaboration with The Grand Ho Tram Strip is a moment of pride for MICEverse. We are thrilled to introduce this spectacular destination to Indian travelers and offer them a world-class experience that they will cherish forever. Leisure travel for MICE and wedding events has emerged as a significant growth driver. With the Indian outbound tourism market projected to reach USD 40 billion by 2025, there is a huge demand for new and exciting travel experiences. Our collaboration with The Grand Ho Tram Strip perfectly caters to this demand, as 60% of Indian travelers prefer to visit destinations that offer casinos and nightlife. As a leading representation company for MICE and Weddings in India, we are confident of leveraging our extensive network and expertise to promote The Grand Ho Tram Strip in India and provide a seamless travel experience for Indian travelers. We believe that this destination will be a top choice for Indian travellers seeking a luxurious and indulgent experience, whether it be for corporate events, weddings, family or leisure travel" said Hemant Mediratta, CEO, MICEverse.
In conclusion, Ho Tram is a world-renowned destination that promises to delight and enchant guests with its luxurious offerings and breathtaking ocean views. And with MICEverse at the helm, Indian customers can look forward to experiencing the very best of this exquisite resort.