MITEC wins 'Malaysia's Best Convention Centre 2022'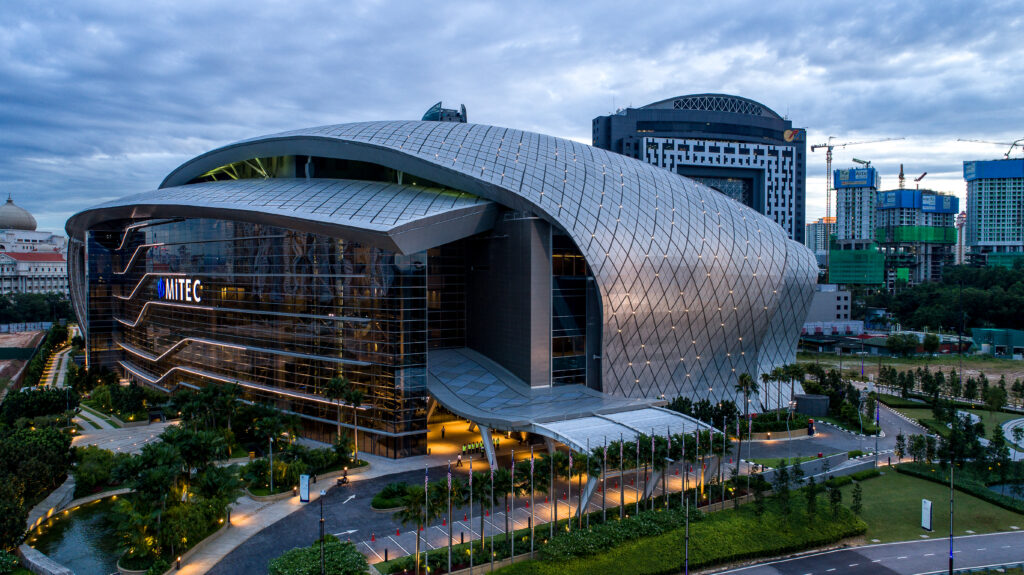 The Malaysia International Trade & Exhibition Centre (MITEC) was crowned Malaysia's Best Convention Centre 2022 by the World MICE Awards at its recent awards gala ceremony, held at The Ritz-Carlton, Amman, Jordan. Now in its third year, the World MICE Awards serves to celebrate and reward excellence in MICE tourism. The annual awards program aims to foster growth, innovations, and best practice on a global scale. The World MICE Awards is the sister event of the World Travel Awards.
This year's nomination was evaluated by both the international and local public through the online voting system at the World MICE Awards website. Mala Dorasamy, chief executive officer of MITEC said: "To be recognised as Malaysia's Best Convention Centre is truly an honour. This award reaffirms MITEC's reputation as Malaysia's leading venue for local and international events. Our inspiration at MITEC is to be #justdifferent and remain Southeast Asia Business and Lifestyle events industry's forefront player. To us, the journey from start to end matters. This achievement is a testament to our resilience, remaining agile and keeping a real-time pulse on changing customer preferences, rapidly innovating to redesign journeys that matter in the MICE industry, and most importantly continuing our efforts to touch lives with our passion to serve."
"The MITECians are super proud and elated to be voted a winner in this World MICE Awards. The team at MITEC is not just a group of people who work together but rather a group of passionate people who go beyond and above delivering world-class service to our clients, stakeholders, and community. My sincere gratitude to the team and to all who supported us to ensure this victory," Mala said.
"As we move beyond the pandemic, we have embarked on a digital journey to catalyse a dynamic transformation journey and to further accelerate our business by streamlining operations, becoming more efficient, cost-effective, and remaining agile, adaptable, and competitive in the business events industry," added Mala.