Molitor Paris: Preserving heritage in the modern age
TD speaks with Gregory Millon, GM, Molitor Paris
Contributors are not employed, compensated or governed by TD, opinions and statements are from the contributor directly
Molitor, the iconic Parisian five-star hotel, is celebrating a momentous 2019 as it marks its 90th anniversary year, commemorating its vibrant, creative history. Street art fills the hotel, breathing life into the historical building, while original Art Deco features add a touch of sophisticated nostalgia and pay homage to the hotel's rich heritage.
In this exclusive interview with Molitor's general manager Gregory Millon, we talk about history, heritage and innovating for the modern age.
TD: How does it feel to lead the team during such a pivotal year? What are your plans and how will Molitor mark its 90th Anniversary year?
GM: I'm thrilled to have joined the Molitor family, taking the helm of such a historic and iconic location. I'm looking forward to bringing the insights gained throughout my career to Molitor and welcoming guests to our corner of Paris.
We've recently released 'Molitor Vinyl Volume 1', a special vinyl of summer sounds collaborating with French artists who have created original tracks inspired by Molitor's energy and creativity. It can be downloaded via Spotify as well as purchased at Molitor so guests can take some of the magic of Molitor with them when they leave. Later in the year, we are also planning to launch a special celebratory book, which will focus on the Art Cabins and illustrating the creative history of the hotel.
Our 90th-anniversary commemorations will celebrate Molitor's rich past whilst looking to the future.
Could you tell us more about the hotel's rich history?
Molitor first opened its doors in 1929 and became a cool fixture of the Parisian scene, primarily due to its two iconic swimming pools: with the Art Deco outdoor pool becoming the hotspot in the city to be seen swimming and sunbathing. The first modern bikini designed by Louis Réard was unveiled at Molitor's swimming pool in 1946.
To add to the pool's rich history, the 1929 US Olympic gold medallist and future Tarzan actor Johnny Weissmuller was a swimming instructor and lifeguard at the pool. Piscine Molitor gave its name, Piscine Molitor Patel, to the main character in the novel and later the film Life of Pi by Yann Martel.
The building closed in 1989 and was classed as a listed historic building; it was then occupied by artists who transformed the space into an immense art space and hub in Paris for the graffiti art scene. In 2014, the building reopened as Hôtel Molitor Paris, part of the MGallery Hotel Collection.
"It's highly important to us that this vibrant history is preserved"
It's highly important to us that this vibrant history is preserved, and when the building reopened as a hotel, the street art and art heritage played a key role in the design as it is omnipresent throughout every touch point of the guest experience. Street artists from the world over have left their mark here, from the Legendary New-Yorker Seen to the Parisian Psyckoze and the Gouzous of Jace from Réunion.
Originally, the cubicles that line the winter pool afforded swimmers the necessary privacy to undress; swapping a city suit for a bathing suit. Today, each of the 78 cubicles surrounding the winter pool has been taken over by an artist, from floor to ceiling, in order to produce a huge gallery of contemporary urban art.
How do you preserve the hotel's heritage while innovating for the modern age?
Whilst we strive to respect and preserve Molitor's heritage wherever possible, we also, of course, look to the future and continue enhancing and improving the guest experience.
Molitor is a destination in itself, with a wide offering of activities and experiences and a key focus on wellness, from our range of cutting-edge treatments at our Spa by Clarins – the largest spa in Paris featuring eight treatment rooms and one 50m2 private suite – including bespoke sports care massages created in collaboration with a high-level sports ambassador, specifically targeting the effects on the body of sports such as swimming and tennis, to our dedicated Yoga Studio which offers an extensive programme of different yoga disciplines.
We are also a regular host of professional events, on both large and small scales, with our variety of spaces providing stunning and unique backdrops – such as space for 700 at the historic winter pool, and a museum space with some of the biggest names in street art on its walls: Katre, Vhils, Blek le Rat, Jacques Villeglé, Tanc, Skki, Nunca, L'Atlas and YZ.
As I mentioned, our book launch later in the year will also be an exciting platform for Molitor's art history.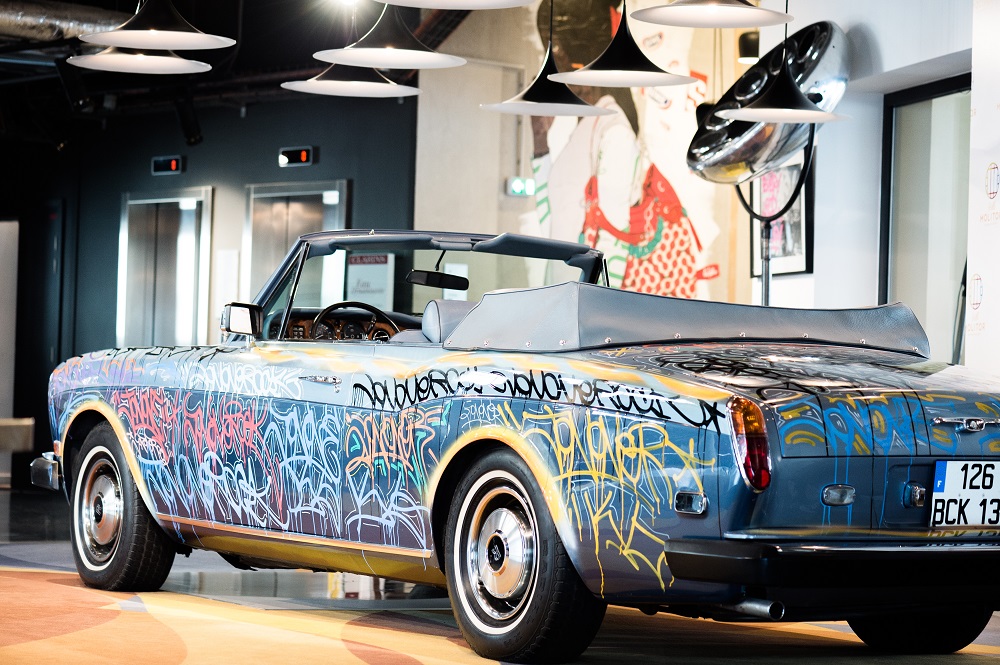 What's new for 2019?
We're delighted to welcome a new chef this year: Chef Nader Hassan who has created a new menu for our magnificent open-air roof-terrace restaurant. Featuring much-loved classics and flavours with a modern twist, the dishes are based around seasonal and organic produce – from mezze boards, salads to fresh seafood.
Our roof-terrace is known as being one of Paris' best and is a must-visit for tourists and locals alike over the summer season. Serving food and cocktails with stunning views across the sparkling lights of the city with the Eiffel Tower on the horizon, the terrace overlooks both the city below as well as our outdoor pool – the perfect chilled-out suntrap.
We also have 'Sun, Music and Cocktail' evenings taking place every weekend throughout the summer, where a variety of DJ's will take to the decks, providing laid-back beats as the sun goes down, accompanied by refreshing cocktails and an extensive wine list.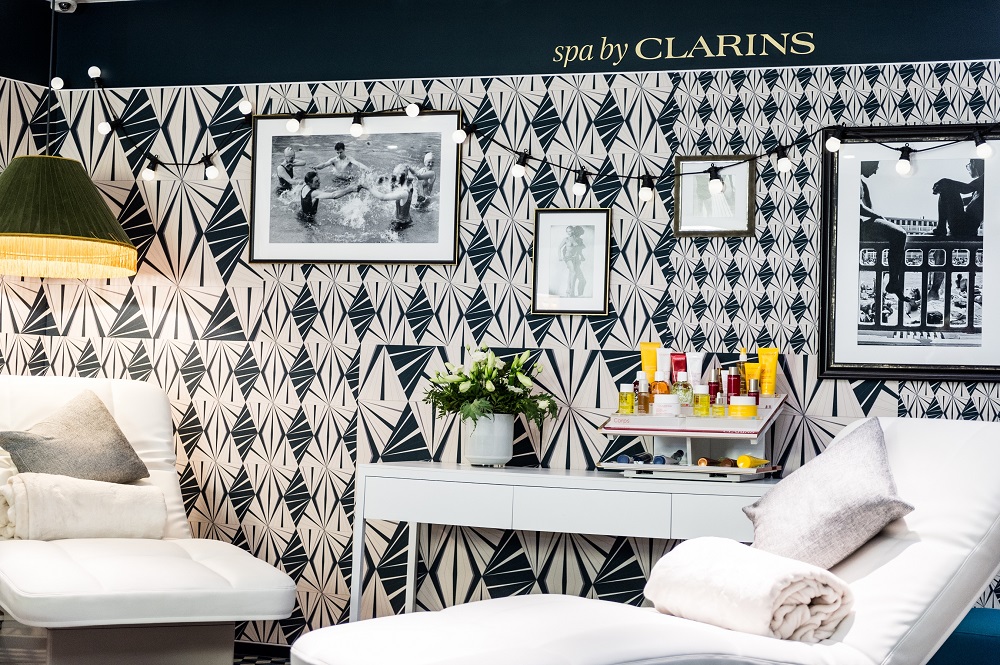 What would be your favourite feature/highlight of the hotel?
There's so much to like about Molitor – one of Paris' most vibrant hotels and also one of its most intriguing. I love how street art fills the hotel, an ode to times gone by when Molitor was a mecca for the Parisian underground street and graffiti art scene. You can never get bored of exploring Molitor and its colourful displays.
For me though, and for many of our visitors, Molitor's crowning glory is its two iconic pools: one of Paris' only and most famous Art Deco outdoor pools, measuring 46m, and a 33m indoor winter pool, which are both maintained year-round at 28°C – the perfect spots to escape the city for a dip.
Facebook Notice for EU! You need to login to view and post FB Comments!