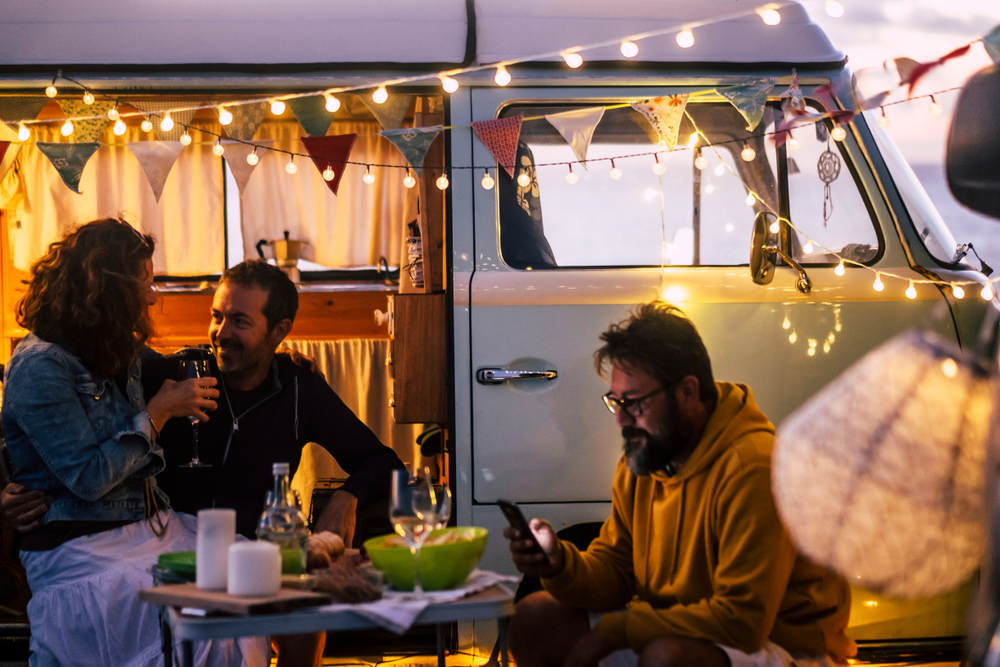 A new survey from Sterling Insurance has revealed that over one in ten (13%) Brits want to ditch their homes and commit to life on the road after enjoyable staycations. Positive experiences encouraging people to switch from convention for the so-called 'van-life'.
The research into those who staycationed in a campervan or motorhome during the pandemic, from March 2020, found that over two fifths (41%) have changed their opinions and find this on-the-road lifestyle more appealing than they did pre-pandemic.
People have found this so enjoyable that 68% confirmed they plan to take a campervan staycation in the next 12 months. And in fact, over a third of all respondents (37%) are keen to purchase a campervan or motorhome following positive travel experiences this past summer. Breaking this down further, over a third of those who rented a campervan for a staycation since March 2020 said that because of a positive experience, they would like to purchase their own campervan for staycations.
Curiosity and wellbeing seem to be key motivators with those surveyed citing a desire to see more of the UK, spend more time with family and improve their mental health as the top three reasons to spend time travelling on the road.
To make the most of more flexible working conditions, 16% felt that 'van-life' can provide them with a better work/life balance.
Undeterred by the amount of time spent living, working and travelling in the same space – 63% of existing 'van-lifers' surveyed said they plan a staycation in their campervans or motorhomes within the next year.
Although 64% think that 'van-life' is glamorised by the media after trying a trip for themselves, many are still keen to experience more. 39% of respondents confirmed that they would hire another campervan or motorhome for more staycations. Positive news for UK destinations as international travel is gradually reintroduced.
Peter Cook, Floor Manager at Sterling Insurance said, "It's great to find that so many Brits have loved their campervan and motorhome experiences, and we expect to see interest continue to grow into 2022. We think it's exciting that many are keen to take to the road more permanently and brave the van-life".
"There has been a clear shift in people's expectations and attitudes over the last couple of years. Refocusing on experiences to improve their wellbeing and quality of life. And we wanted to help people achieve their ambitions with our new van-life insurance. A policy specifically for those making a life-changing switch, and who may find it difficult to get insurance without a permanent address," adds Cook.