More international flights to Hua Hin, Thailand soon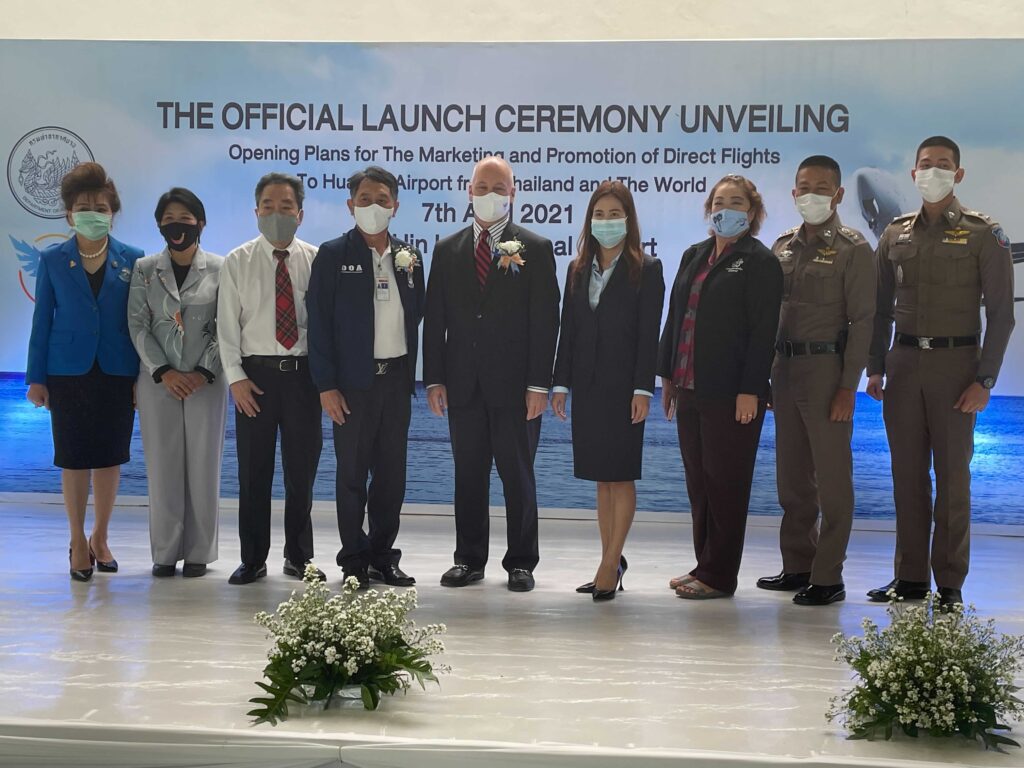 Getting to the seaside resort city of Hua Hin may become easier for international tourists as more direct flights will land soon in the city's international airport.
Today, John Laroche, CEO of Phoenix Aviation International Ltd. dished information about the Phoenix Plan, which is a private sector initiative fully funded by the Phoenix Group that aims "to bring flights directly to Hua Hin as well as to deliver an unparalleled passenger experience and world-class airline efficiency while increasing the productivity and commerciality of Hua Hin airport."
Aside from elevating the capacity of the regional airport, the plan will also have an impact on the Hua Hin city and neighbouring districts benefitting its tourism industry by bringing passengers directly to Hua Hin and creating longer stays.
The Phoenix Plan covers airside, landside and town services, including a new Airport-Hua Hin membership program, media, duty-free, welcome and departure VIP services and in-town events, created and delivered by the Phoenix Group, in Hua Hin. Laroche appealed to, "companies interested in partnering with Hua Hin International Airport, whether that be at the airport, or in town, through the Phoenix-Plan, will be invited to join a special network, airport digitization program for visitors, locals, service providers, hotels, restaurants, retail and attractions."
The Phoenix Plan will target to bring passengers and airplanes from 6 to 7-hour radius. Some of these destinations include China, Korea, Taiwan, Singapore, Hong Kong, Malaysia, India, Australia, and the Middle East. It targets to serve 100,000 passengers on its first year in 2022 and aiming to fly 1,000,000 tourists by 2025.
Dr. Pullop Singhaseni, Governor of Prachuat Khiri Khan, described the Phoenix-Plan, as "the single most important initiative for Hua Hin International Airport, since its inception, more than 30 years, ago".  Dr. Singhaseni, then went further, suggesting, "the Phoenix-Plan will not only have a major impact on Hua Hin Airport, but also Hua Hin city, Pratchuat Khiri Khan, Cha'am and Petchaburi, as we expect the initiative to elevate the tourism industry, bringing passengers directly to Hua Hin, creating longer stays and increasing local spend."
According to Laroche, Hua Hin welcomes around 14 million annually. Hua Hin is served by road, rail, air and sea routes. Currently, AirAsia serves the only international flight to Hua Hin from Kuala Lumpur.