Here is why we should see more women in the boardroom
We look forward to the Techsauce Global Summit with CEO Oranuch Lerdsuwankij
Qatar Airways chief executive officer Akbar Al Baker claimed in his keynote at International Air Transport Association's annual conference in Sydney last week that an airline must be led by a man "because it is a very challenging position".
Although Al Baker immediately apologised for this sexist remark, it did not sit well with the audience and it drew audible groans and gasps at the event, where improving diversity at airlines was a major theme.
This is just one of the reasons we should have the important conversation about women in the male-dominated tech industry.
"Right now there are not enough women getting experience at senior levels of the boardroom and I think it sends a terrible message to aspiring and existing female start-up founders. Equal opportunity is an important aspiration of the tech industry and it should start at board level," said Oranuch Lerdsuwankij, CEO and co-founder of Techsauce Media.
SEA's patriarchal societies
Diversity is necessary for any industry, particularly the tech field. Women are strong when it comes to project management and negotiation, both of which are very important in tech.
A report from The World Economic Forum says that only 30% of leadership positions in Southeast Asia are held by women. This can be attributed to patriarchal societies in most Southeast Asian countries. Asia is the last region to adopt liberalism in the past and beliefs are deeply embedded in society's fibre.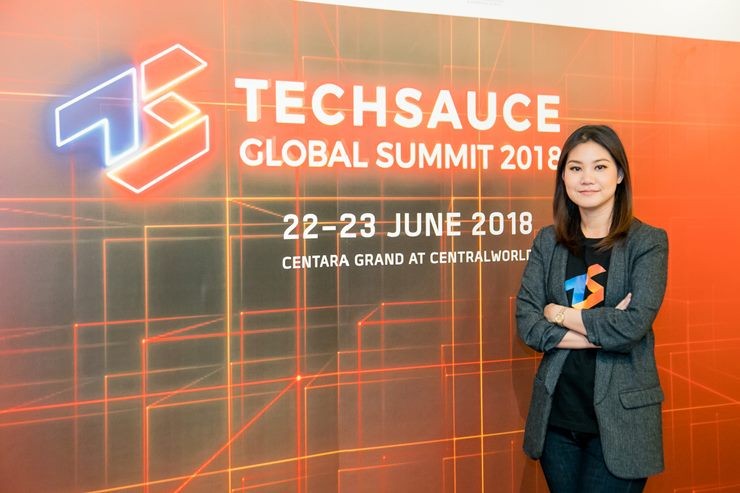 "I think having more females in the boardroom could result in increased growth from companies of all shapes and sizes. I think women make very effective leaders through their ability to multi-task. It is often speculated that men aren't as strong at multi-tasking as women and being able to balance all aspects of the tech industry at once is crucial to growth and success," Lerdsuwankij said.
"Women often find themselves struggling to move up the ladder. Females in South East Asia often miss out on key opportunities and they don't believe in themselves enough. I think it's about time women spoke out more to make their mark in the tech industry," she added.
Findings from the Unesco Institute of Statistics also show that overall in Asia only 3 out of 18 countries had an equal or above proportion of females involved in science, technology and innovation. It was also revealed that women who are working in STEM (science, technology, engineering, and mathematics) in Asia often struggle to reach and stay in higher level positions. For example in the Republic of Korea, a minority of women are appointed with permanent contracts in science and technology at just 19%, as opposed to 81% of men.
Techsauce Global Summit
A serious discussion is needed about women in tech. There is a huge pool of female talent that is not fully utilised by the tech industry and a gap in participation, that if not addressed, will have serious implications for the potential of the industry as a whole.
According to a recent report 'The Future Tech Workforce: Breaking Gender Barriers' by global technology association ISACA, the top five barriers currently faced by women in the tech industry are:
Lack of mentors
Lack of female role models in the field
Gender bias in the workplace
Unequal growth opportunities compared to men
Unequal pay for the same skills
These will be the talking points at the upcoming Techsauce Global Summit, which is Southeast Asia's largest tech conference, on 22 and 23 June in Bangkok. For more on Techsauce Global Summit please visit summit.techsauce.co.