Mysterious viral illness in China sows fear in Asia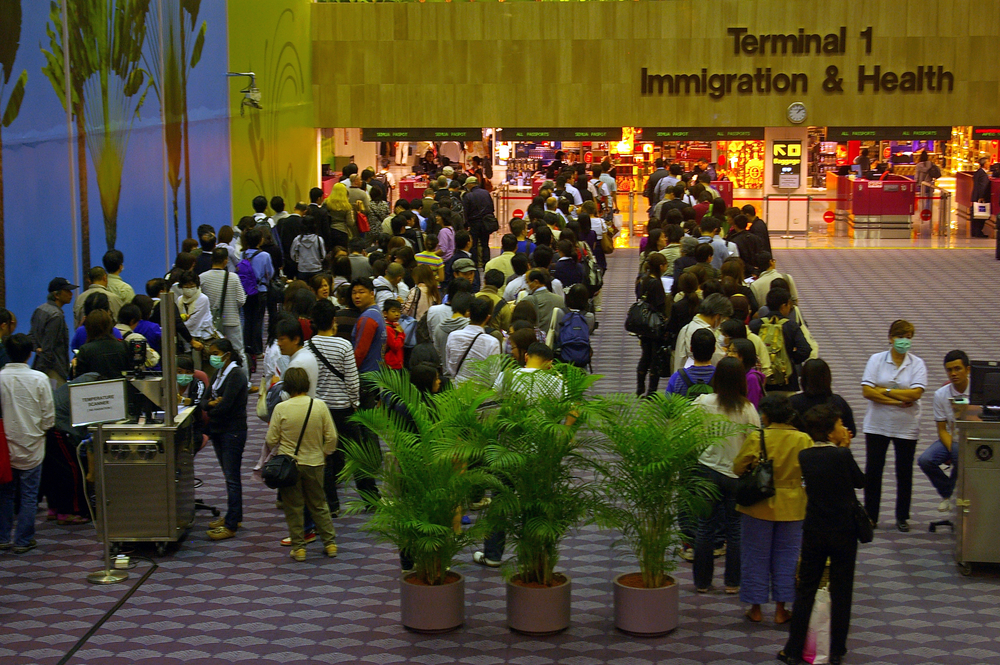 Airports in Asia are on heightened alert following the outbreak of a mysterious illness in Wuhan, China. Chinese health authorities have reported 44 cases of "viral pneumonia of unknown origin" with 11 patients remained in critical condition suffering from respiratory tract infection symptoms, including fever and difficulty in breathing.
The outbreak prompted authorities in Hong Kong, Macao, Taiwan, South Korean, Singapore, Malaysia, and the Philippines are stepping up precautionary measures to prevent the entry of the flu-like virus. Airports implemented stricter health control and temperature screenings of passengers, especially those who have flown from China.
Health authorities in Hong Kong were on high alert following five cases of patients developing symptoms of respiratory infections and fever after visiting Wuhan. The HK government has rolled out new prevention measures, including a daily announcement of any suspected cases, installing additional thermal imaging systems at Hong Kong International Airport, as well as increasing steps to clean and disinfect incoming express trains and planes from Wuhan.
In Taiwan, authorities have ramped up border screening efforts of flights from Wuhan. Health officials are conducting onboard inspections and promoting health awareness before passengers are allowed to disembark.
Singapore, Malaysia, and the Philippines have stepped up temperature screenings and are wary of fever-like symptoms at all international borders.
The mysterious illness is reminiscent of the highly contagious SARS virus that caused hundreds of deaths in Asia and elsewhere 17 years ago. SARS, or severe acute respiratory syndrome, which emerged in southern China in late 2002, infected over 8,000 people and killed 775 globally.
Investigations are underway for the cause and remedy of the mysterious illness. Most of the patients worked in a seafood market, which has since been shut down.
All patients in the Wuhan outbreak have been held in isolation and their close contacts are under medical observation. Initial lab tests that showed "no apparent human-to-human transmission" and no medical staff were infected.