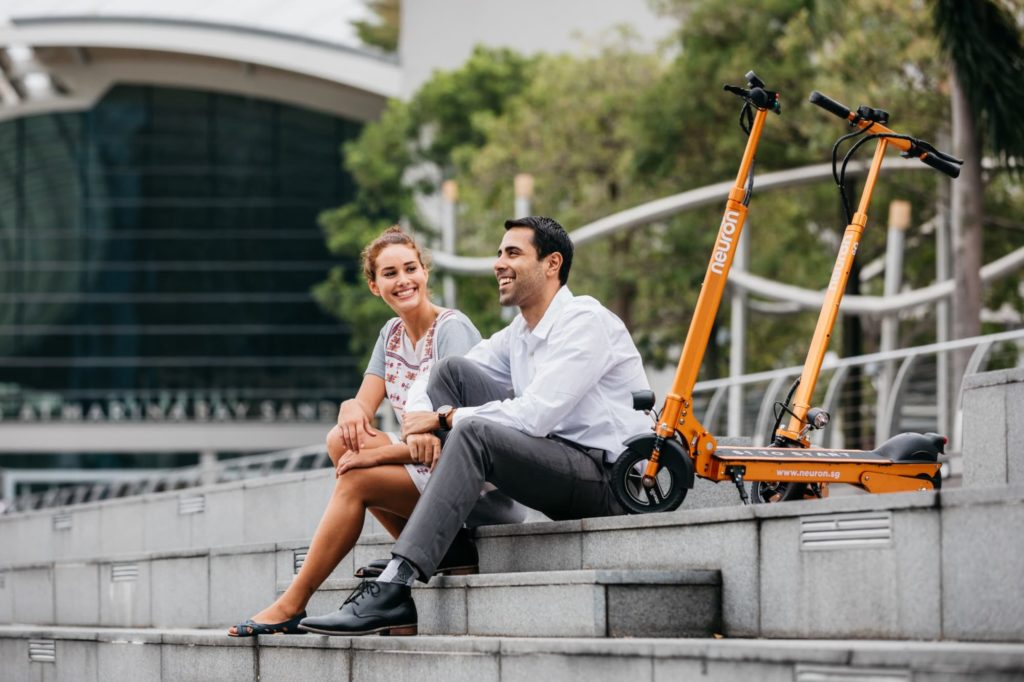 I first saw the orange scooters parked right outside Park Regis Singapore when I stayed there. Now, it will be seen cruising the streets of Bangkok.
The technology that was deemed as a nuisance of the sidewalk suddenly appeared in Sukhumvit and Petchaburi roads like mushrooms after a thunderstorm. The quiet deployment is to see how the start-up is received by locals.
Bangkok is known for its temples and night markets, and, of course, its traffic. In theory, Neuron is the perfect solution for the streets that are paralysed during rush hour.
According to Kanjanasuda "Fern" Onsaengkitkasem, a Neuron spokeswoman in Thailand, Bangkok is a big opportunity for the scooter company since it has a lot of people there and young professionals, therefore, there is a high demand for getting around.
There are 700 scooters across metropolitan Bangkok. Bangkok thus far has no regulations for their use.
In December, the three-year-old company announced it had raised the equivalent of USD 3.7 million to fund its regional expansion. Now, Neuron delivered by putting up operations in Kuala Lumpur and Chiang Mai.
Zachary Wang, CEO of Neuron, said that the company's goal is "building a sustainable micro-mobility platform that works with cities to solve the needs of consumers looking for a fast, convenient, and affordable mode of transport."