New business and knowledge opportunities at MEETINGS 2023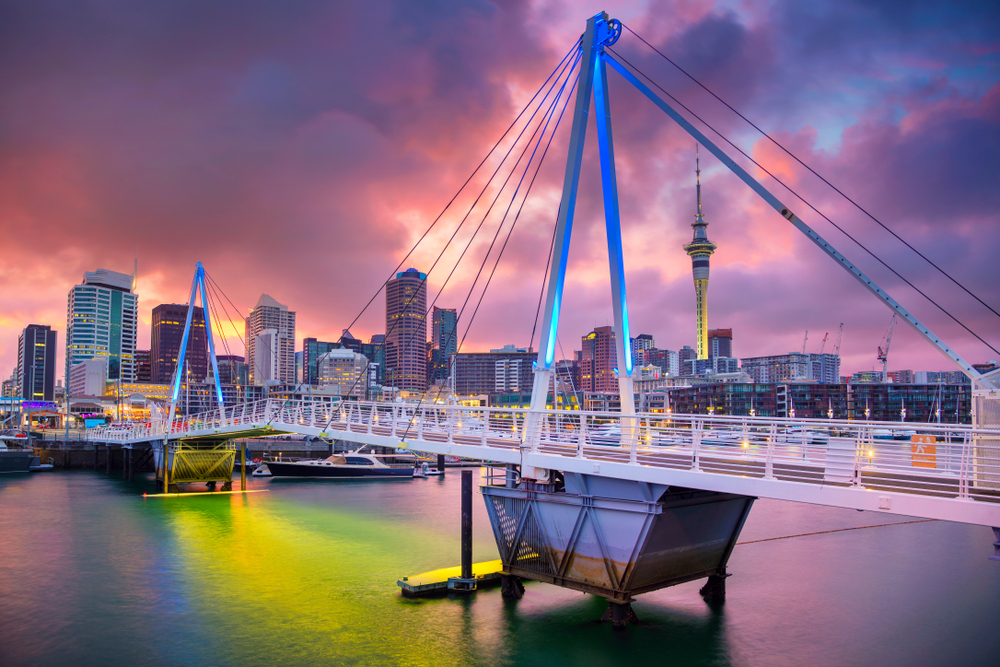 Business Events Industry Aotearoa's MEETINGS national trade exhibition on 21 and 22 June will welcome back international buyers with a raft of new business, networking and knowledge opportunities. MEETINGS will be held for the first time in New Zealand's capital Te Whanganui-a-Tara Wellington, and it will be the first large exhibition event to take place at Tākina Wellington Convention and Exhibition Centre.
BEIA Chief Executive, Lisa Hopkins says alongside the 220-strong exhibition representing 19 regions across New Zealand, MEETINGS' knowledge and professional development sessions will give plenty of opportunity for learning and making new connections.
"Tourism New Zealand's Knowledge and Destination Hub will be humming with activity at MEETINGS. The knowledge sessions presented by expert thought leaders, and 14 regional destinations will run throughout the two days of MEETINGS," she says.
Networking spaces at MEETINGS will include the lounge at Tourism New Zealand's Knowledge and Destination Hub, Christchurch Airport's Coffee Lounge, and the new Millennium Hotels and Resorts Club Lounge. Set off the show floor on the second level of Tākina, the Millennium Club Lounge will open onto Tākina's deck space with views out to Oriental Bay and Te Papa Tongarewa Museum of New Zealand.
At lunchtime on both days of MEETINGS, the Celebrity Speakers' Showcase is set to offer fresh perspectives on trends and thought leadership for 2023 and beyond. "The Celebrity Speakers Showcase at MEETINGS is a wonderful opportunity to get a glimpse of who is new, trending topics, and fresh inspiration," Hopkins says.
Sustainability is the overarching theme of this year's event, focusing on environmental programmes as well as education, social impact and well-being. "Held in this beautiful 5-Star Green rated building, we are carbon-offsetting hosted buyers air travel with Air New Zealand's FlyNeutral programme, reducing printed material, and partnering with local charities Kaibosh Food Rescue, Gillies McIndoe Institute and Wellington Zoo to make donations on behalf of every hosted buyer, while working towards Toitū net carbonzero certification for MEETINGS as a Certified Event Operation," Hopkins says.
It will all start with a new seamless check-in and registration system On-Site Event Technology, which is showcasing its New Zealand event technology solutions at MEETINGS. On-Site Event Technology's multitouch kiosks feature the latest generation touchscreens, cableless integration and WIFI 6 connectivity, and print name badges on demand using biodegradable, compostable stock. Exhibitors will be able to scan QR codes on buyers' badges for easy contact, and the kiosk terminals can moved offsite for use as door scanners at social functions.
The spectacular Wellington Foyer at Te Papa Tongarewa Museum of New Zealand, set on the waterfront opposite Tākina, will usher in the first-ever MEETINGS to be held in the capital city as host of the official Welcome Function on 20 June.
Supported by Business Events Wellington and Tākina Events, and emceed by one of Johnson and Laird's top presenters, Tupe Solomon-Tanoa'I, guests will be treated to a vibrant taste of the capital by Tākina Events culinary team. Their food philosophy focuses on collaborating with local suppliers, with 90 per cent of produce sourced within the Wellington region.
MEETINGS Event Manager, Chris Peak says after a week of connecting and doing business, the MEETINGS finale will be all about celebrating in true Wellington style. "The MEETINGS Celebration on Thursday 22 June at Shed 6 is a collaboration with the creative team at NW Group who have designed an immersive experience for guests from the moment they enter the venue," he says.
"Supported by Business Events Wellington and Venues Wellington, BEIA has partnered with PME Entertainment Agents to create an exciting line-up of local talent. Johnson and Laird are partnering to provide the MC, with one New Zealand's most popular comedy duos set to appear. Flock Events and Red Pebble Events are supporting with furniture and theming."