20 trend reports in 1: What travel will look like in 2019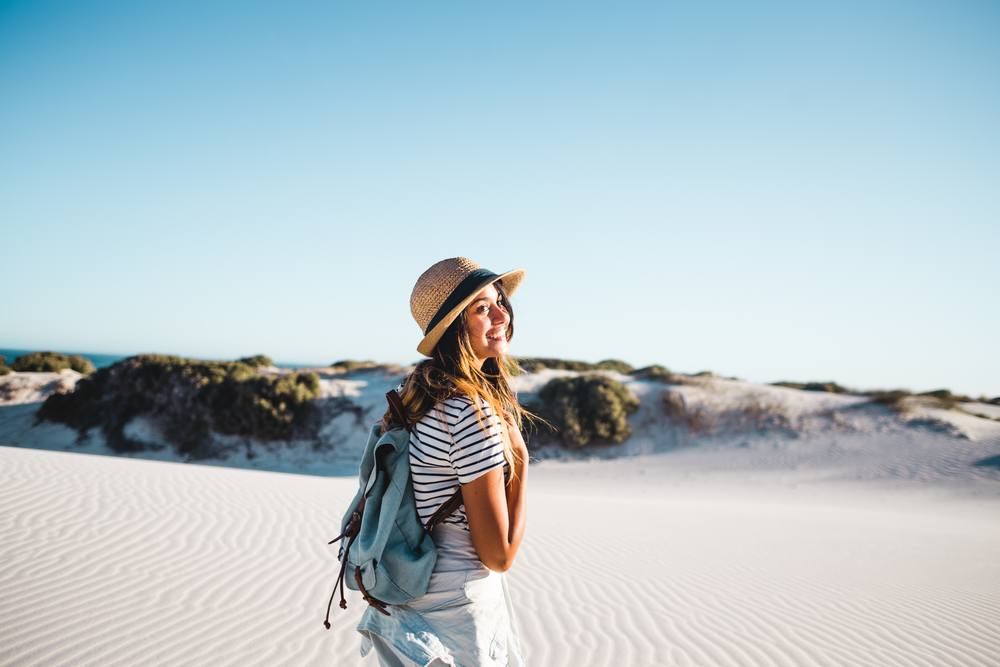 As you were stuffing your faces with the last morsels of Christmas leftovers, I was reading all the travel trends reports sent to TD – 20, to be precise.
Nearly everyone is sharing reports that aim to predict what the travel industry will look like in the future, based on the pertinent data they have collected the past year. So TD has a special New Year's gift — the lord of all trends reports to keep you on top of your game in 2019 and to give you a 360-degree view of the future of travel.
Aviation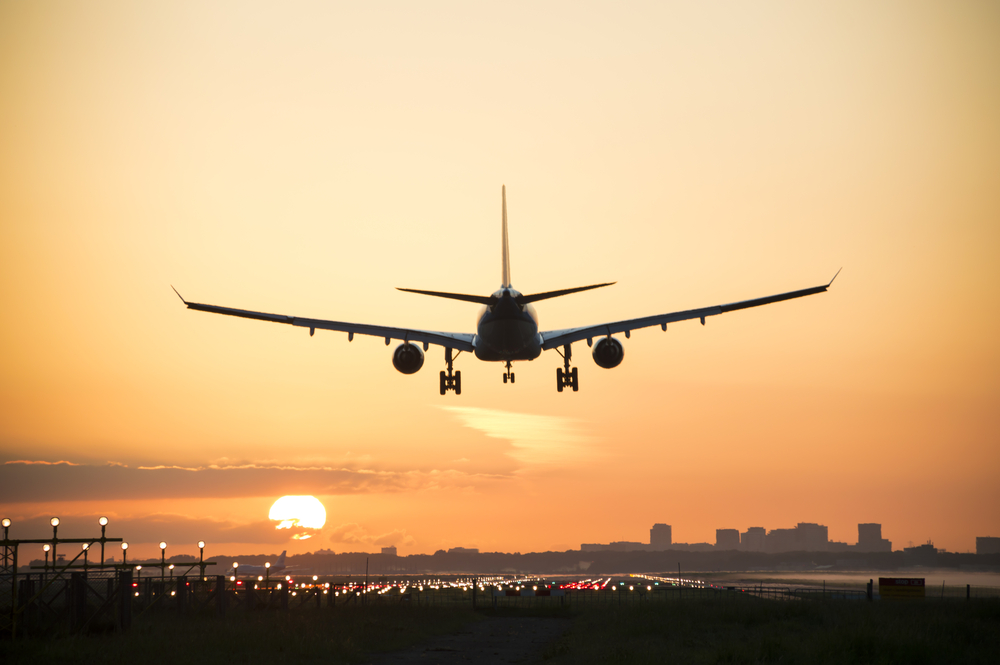 Spacious savings
According to Skyscanner, passengers will be booking business class and premium economy more often as both saw a growth of 62% and 46% respectively thanks to lower fares. Virtuoso claims that luxury travellers favour airlines with state-of-the-art business and first-class cabins.
Moreover, VIP airport arrivals that whisk travellers through customs and immigration are growing in demand. Requests for private air transfers are on the rise.
Travellers are increasingly using mobile devices to book flights and travel. Skyscanner saw a spike of up to 3.5% in mobile use last year. In most Asian countries, booking and paying on mobile devices are becoming the norm; therefore, it will be beneficial for airlines to reinforce their mobile presence.
Brand USA predicts that airlines will continue to strengthen existing routes while adding a few more but, more importantly, low-cost carriers will offer more long-haul flights making it more accessible to more people.
Airlines = OTAs?
We talked about NDC a lot in 2018 and saw its fruition when Qantas welcomed Corporate Travel Management (CTM) in its NDC-fied booking platform. According to FCM Solutions, 2019 is also the year when we will see a major focus on distribution as NDC becomes more of a reality.
In relation to NDC, more airlines are moving towards the hotel intermediary space – and in some cases even tour operator space – to increase revenues, Hotelbeds predicts.
Over the last few years, the company has seen a trend for airlines approaching to start selling hotel accommodation on their website, they added. As airlines look to diversify their revenue sources and increase their margins, the opportunity to cross-sell a loyal customer a hotel room offers potentially more profit than the flight itself.
Hotelbeds also added that we are seeing more airlines wanting to go a step further and actually become a tour operator– offering a complete package to customers by giving them a combination of a flight and hotel.
Hospitality
Unconventional accommodation
Experiential travellers are craving to stay in unconventional accommodations, Virtuoso noted.
A UK-based hotel PR firm also added that hotels will be bringing the great outdoors inside the hotel by increasing  the number of all-season terraces, showcasing gorgeous indoor plants and panoramic views. This trend will help guests to enjoy the great outdoors from the luxury and comfort of their rooms, creating memorable experiences that highlight natural beauty.
Booking.com said that people want to explore uncharted territories, such as accommodation under the sea as well as in space. The more unconventional it is, the better it looks on social media.
Airbnb slowdown
After we witnessed the exponential growth of the alternative accommodation sector, this year has seen a massive slowdown in growth and that will continue next year, according to the Hotelbeds report. The likes of Airbnb are still growing well, of course, but nothing like before.
Perhaps explains why Airbnb is expanding into other areas, such as cross-selling ancillaries or 'Experiences'. They are realising that ultimately they are intermediaries – just another sales platform – and in that respect, they are becoming more like OTAs.
As alternative accommodation is declining, Brand USA predicts that we can expect more luxury hotel openings. In line with this, service will become the key differentiator for hotels, not price – helped by technological innovation.
However, we may see the sharing economy as one of the major new options in corporate travel. Based on Airbnb's report, the company has seen a huge number of business travellers using Airbnb for Work in 2018.
Sustainable practices
We have seen many hotels adopting sustainable practices this year, such as banning single-use plastics in the property as well as participating in environmental clean-ups. According to WATG, as the sharing and resale economy grows apace and we increasingly reject the built-in obsolescence of so much of what we buy, product designers are reassessing product lifespans.
Therefore, 2019 will see the first refurbishment strategy where 100% of the design is built upon repurposed and recycled furniture and fittings.
Tech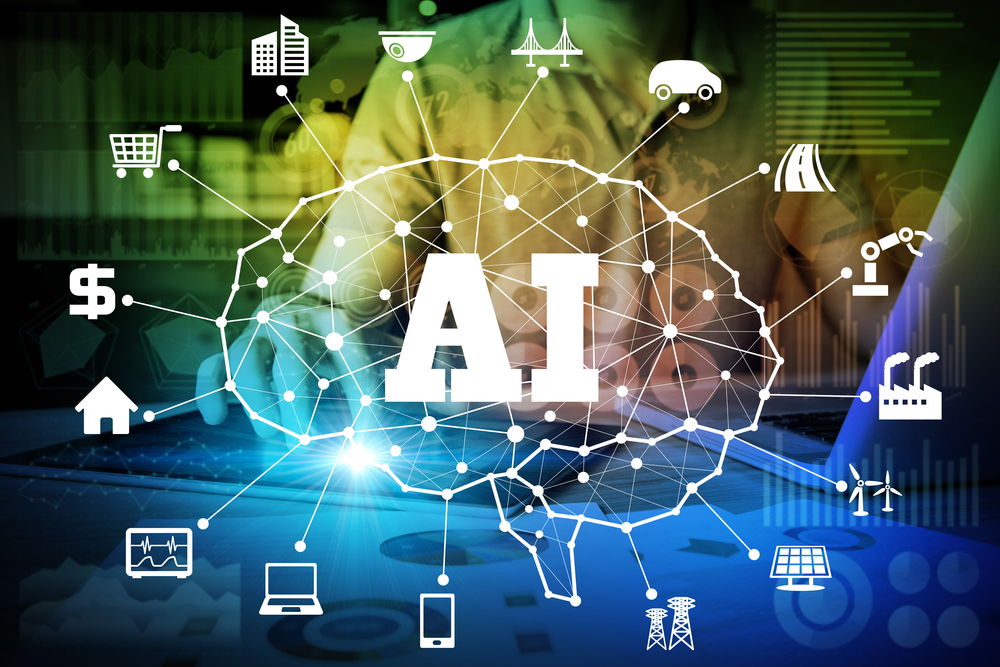 Seamless solutions
Booking.com, FOX PR, and CLIA all agree that frictionless travel is the next main goal of the industry and technology plays a big part in this. Travellers love the idea of keyless room-access, robotic concierge, and personalised travel tips.
We have seen initial steps towards these, with hotels adopting smart technology in their rooms and use of AI and robots in processing inquiries, check-in, and check-out. Travellers also rely increasingly on AI and voice search when buying travel.
Meanwhile, highly personalised itineraries, amenities and individually curated experiences are increasingly in demand. Short-form, hyper-relevant and individualised content, which can be integrated into a traveller's feed, is also becoming the norm.
Social media's influence
Instagram makes travellers look for the most captivating backdrops and CLIA claims that Instagram is a force in cruise too. As more cruise tours offer WiFi connectivity onboard, passengers are filling their feeds with experiences both onboard and on land destinations.
For APAC travellers, Skyscanner reveals that social media comes second only to word of mouth for source of inspiration.
Cybersecurity
2018 saw numerous cloud cybersecurity incidents due to lack of security fundamentals. According to Palo Alto Networks, travel companies will augment their security to prevent similar events and to manage risks.
Moreover, we may finally see companies and executives being penalised when they do not take GDPR seriously. This will be alongside the implementation of the NIS Directive, the EU Cybersecurity Act and the US Cloud Act.
Cruise
CLIA revealed some interesting insights into the cruise sector in 2019. The report claimed that 30 million passengers are expected to go on a cruise next year. 18 new ships are scheduled to debut in 2019. Below are some of the highlights of the report:
Cruise companies now offer total wellness offering to relieve stress. These are in the form of restorative spa experiences, healthy menu choices, and fitness equipment
Travellers are setting sights on destinations that were previously out of reach – some are accessible only by cruise, such as the Galapagos and Antarctica. Bucket lists have become more goal-oriented and cruise lines are aiming to meet these demands
Gen Z is set to be the largest consumer of travel in 2020 and they prefer experiences over material things. The appeal of multiple destinations and unique experiences are attracting this generation of experiential travellers
Off-peak season adventures are also rising in popularity. Cruise offers once-in-a-lifetime experiences even during colder months
Tourism
Hot destination: Turkey
Skyscanner, FOX PR, ABTA and Kayak expressed travellers' sudden interest in Turkey and claimed that it will be one of the hottest destinations next year. Skyscanner and Kayak both saw an increase in demand on flights to Turkey. Kayak saw a 60% jump on UK travellers booking flights, while Skyscanner observed 35% increase of APAC traveller bookings.
Meanwhile, Japan remains as the top destination in APAC region with three of its cities made it to the top 10, according to Skyscanner. For UK travellers, New York remains the number one holiday destination.
Luxury and experiential travel agency Virtuoso, on the other hand, places Italy on top of many rankings, such as: top global destination, top millennial destination, top family destination and top honeymoon destination.
Rise of female and solo travellers
2019 is expected to see an increase in the number of solo and women travellers, says CLIA, TAXIDIO, WATG and Brand USA. More travellers will be travelling outside their comfort zones. Women will go on high-octane adventures, including women-only journeys that empower and provide an opportunity to develop new skills and passions.
A 2018 survey of US women identified that 73% of women felt that travel makes them stronger. Now, 75% of cultural, adventure and nature travellers are female.
Meanwhile, there will be a rise in epic adventures and solo travel. As many of us opt for ever more localised experiences, millennials and luxury consumers are swapping holidays in popular destinations for trips to unexpected, unexplored and difficult to get to locations.
30% of high-earning travellers have admitted that they are travelling alone to be alone, so there is no surprise that the requests for helipads have been on the rise by 86% in the last year. 32% of travellers are now stating private beaches are a must for their holiday next year.
Thanks to sharing economy, people will embark on sharecations. GTC Travel Group claims that group travel for next year is geared around education. GTC Travel Group saw a rise in student group travel to China and South Africa of up to 30% and 15% growth, respectively. More British students are eager to learn Mandarin.
Experiences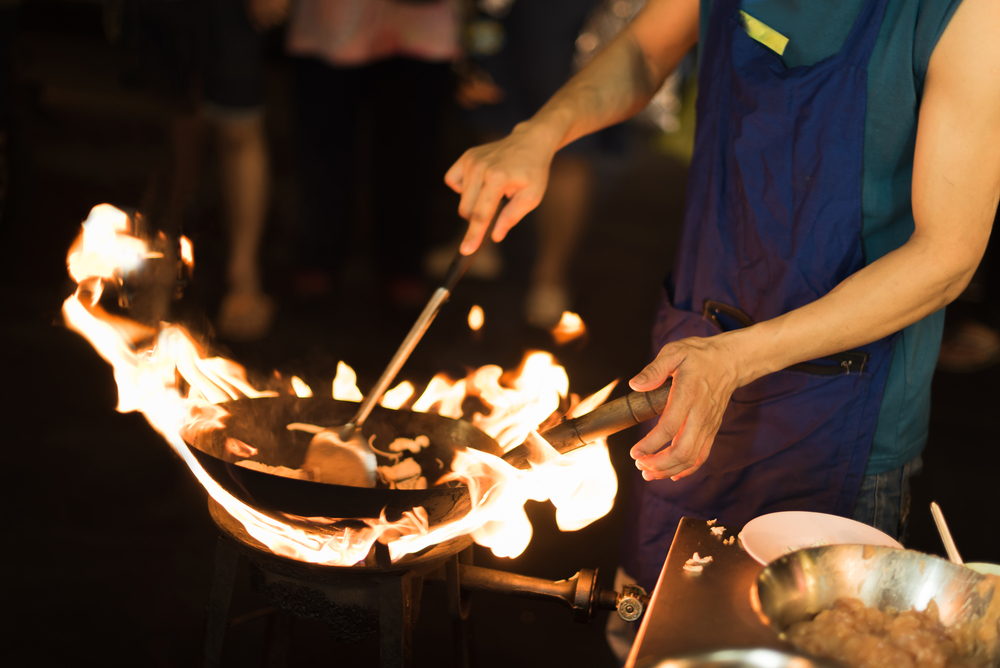 Bespoke experiences are still king
Travellers will continue to seek new and authentic experiences, going beyond sightseeing. Bucket lists will continue to become more goal-oriented.
There is a strong desire to live like a local, and luxury increasingly represents authentic experiences. While unique experiences remain a priority, travellers also want to ensure that they can travel in safety, regardless of their gender, ethnicity or sexual orientation.
Driven by social media content, travellers are craving unconventional and dazzling Instagram moments, says WATG.
From private dinners with influential local figures to obscure local festivals and events in breathtaking locations, the creation of the 'one-of-a-kind' moments will have strong resonance in the year ahead. Celebration travel will grow at a rapid pace and become stronger and more innovative in content.
Conscious travel
According to Booking.com, 2019 will see more conscious travellers roam the world as 49% feel social issues in possible travel destinations are of real importance when choosing where to go and 58% choose not to go to a destination if they feel it negatively impacts the people who live there.
Millennials and Gen Z travellers will look for sustainable experiences in their destination as 86% of global travellers say that they would be willing to spend some time on activities that offset the environmental impact of their stay.
ABTA, CLIA, FOX PR, WATG and Stay One Degree all agree that now, the majority strive to be a responsible traveller. A key topic for the year ahead will be how to maximise economic benefits while managing environmental and social downsides everywhere from Maya Bay in Thailand to the Everglades National Park in Florida; this is a global dilemma.
Even the top 1% is more charitable. 16% of luxury travellers said that the environment is a top concern for them. Bookings for ethical and eco-friendly escapes are predicted to rise by 70% within the network that has an emphasis on properties with natural energy and locally-sourced produce.
In addition, there is a rise in people's desire to learn something while away, as well as an increase in volunteering and skills-based vacations across generations as 56% of global travellers agree travelling has taught them invaluable life skills.
Even for luxury travellers, Stay One Degree reports that 21% said that the most important factor to booking a trip is if they are able to learn a new skill whilst on holiday. Luxury travellers value their time and are looking to make full use of their time off from work and their everyday tasks. Many want to return from their trips with something priceless and enriching to their life.
The report adds that 33% of luxury travellers are actively seeking out food-specific destinations with access well respected Michelin-starred restaurants, local produce markets and nearby culinary courses.
65% of high-earners said that it will be necessary to have a personal chef to stay at their holiday homes for the duration of their stay with many of them wanting to receive lessons during their stay. The rise in culinary travel also sees a vast number of people travelling for beverage-based experiences unavailable in their hometowns or countries.
Sweat crawl replaces pub crawl
In the past, we used to enjoy pub crawls. Now, travellers are gym-hopping. How the world has changed…
FOX PR reports that 2019 will be all about fitness with 'sweat crawls' and mobile workouts.
30% of luxury travellers have said that mindfulness and well-being activities are their main priority when booking their next holiday. The obvious yoga retreat option remains popular; however, holiday homeowners are noticing in-depth spiritual guidance and self-discovery treatments are becoming necessary to secure bookings.
Even in hotels and cruise ships, restorative experiences are becoming more popular and spa and gym are normal amenities.
Bite-sized travel
Several reports claim that travellers go on much shorter holidays– an average of three days. Shorter trips should not mean less fun; travellers are squeezing curated travel itineraries into shorter timeframes.
According to Skyscanner, APAC travellers are notorious in this field due to several factors, while Westerners go on much longer holidays – an average of seven to 10 days.
One of the driving forces in bite-sized travel is the rise of bleisure. Business travellers combine business and leisure; therefore, they often extend their business trip to accommodate a few days of personal activities.