New app to make flying to and from Newcastle Airport stress-free
Great news for frequent flyers to and from Newcastle Airport, Shout Digital partnered with the airport to develop the new official mobile app, NCL Airport, to ease the stress that passengers experience from booking to check-in.
The new app allows users to book car parking, lounge access and security fast track, for all their bookings in one place; receive real-time flight updates and alerts; book flights to more than 80 direct destinations and access pre-travel information and advice. The app also contains exclusive offers and discounts for passengers to enjoy and even allow them to check the weather at their destination.
Gary Boon, founder of Shout Digital, said: "Your journey starts long before you ever set foot in the airport and whether passengers are travelling for work or pleasure, we've used intelligent technology to ensure that the customer experience is as smooth and stress-free as possible from the moment they start to consider flying from Newcastle Airport."
"The Airport wanted to not only make finding and booking flights and parking as quick and simple as possible but to raise the visibility of some of the fantastic services on offer to regional travellers, as well as those using the airport as a gateway to the North East and beyond. We have built the app to provide personalised, real time fight information to support the passenger journey from start to end. We have also worked closely with Newcastle Airport to seamlessly integrate parking booking systems with the platform," he added.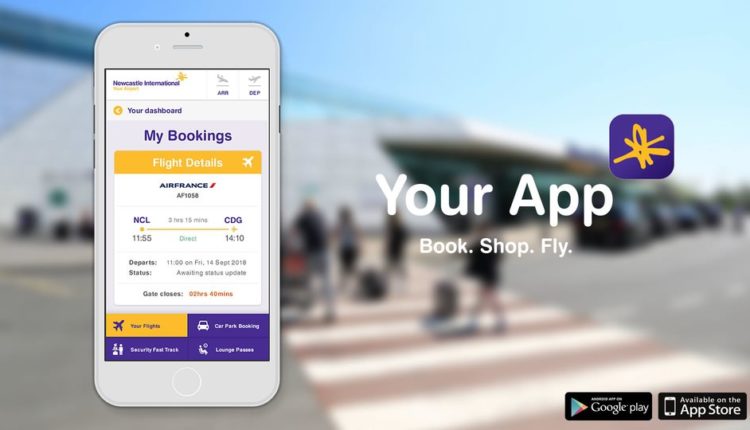 Graeme Mason, planning and corporate affairs director at Newcastle International Airport, said: "The first phase of this app is really all about helping our passengers to fully prepare for their flights, with bookings, flight and travel information housed in one place and real-time updates and alerts sent directly to their phones."
Mason also stated that, "Moving forward, we are already working on the second phase of the app and are looking at ways in which we can ensure the app grows, incorporating more features and services that will further enhance the passenger experience for the five million plus people who travel through NCL Airport every year."