4 know-hows of marketing a luxury hotel
TD speaks with Nikie Mok on rising above fierce competition in luxury space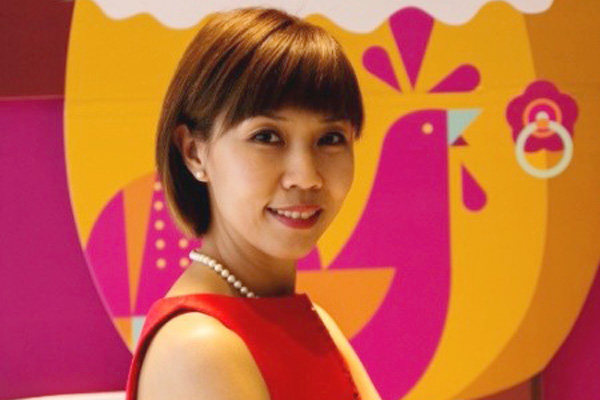 It has been three months since Nikie Mok assumed the position as Director of Sales & Marketing of W Kuala Lumpur and the hotel invigorates urban energy same as the Malaysian capital since.
Mok is a gem mingling with the top echelons of a largely male-dominated world, but with her stellar achievements, expectations are high that Mok will bring W Kuala Lumpur into new heights. Mok is a proven leader with a passion for mentoring and nurturing future talents, she prides herself on inspiring and influencing people by initiating positive relationships.
She began her career at Hotel Nikko Kuala Lumpur, before rising up the ranks at Renaissance Kuala Lumpur Hotel to assume the position of Assistant Director of Sales – Corporate, Meeting & Convention in a short eight years. Her career is marked by milestones as the Director of Sales at Le Meridien Kuala Lumpur Hotel in driving hotel goals and growth, and at Renaissance Kuala Lumpur. Previously, Nikie held the position of Director of Sales & Marketing at Aloft Kuala Lumpur Sentral during which she charted to completion commercial strategies to deliver outstanding revenue performance for the hotel.
Not your classic luxury hotel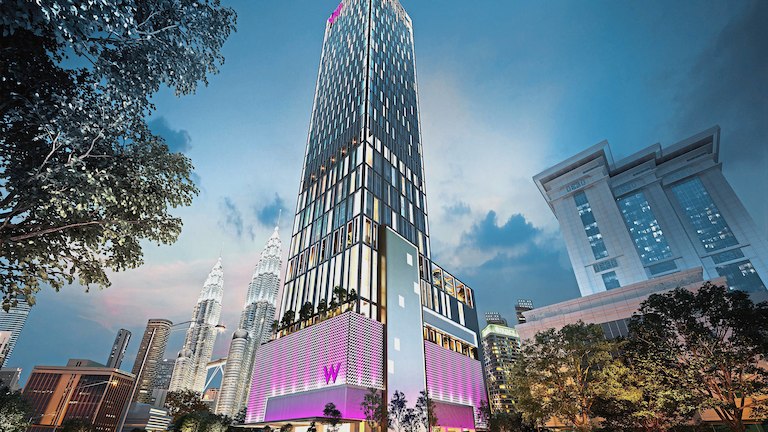 There is no denying that Kuala Lumpur is peppered with numerous luxury hotels and competition is fierce. In an exclusive interview, I asked Mok how she plans to rise above the competition.
Not taking the credit all by herself, she said: "I have a team, staffed with bold, confident and original individuals who I believe will bring their A game to W Kuala Lumpur, every day – I believe that's key to the success of W Kuala Lumpur."
"We're always redefining and refining"
"Another key things to remember is, we're always redefining and refining our role in the luxury space; we don't want to be classic luxury, we don't want to be occupying the same space as any of the other classic luxury brands; we want to be defining or owning the experience that W has come to be synonymous with. That's a very vibrant, energetic and sometimes polarising, but bold, playful lifestyle experience; all with a level of quality in terms of design, construction, and service delivery which is truly in the luxury space, but delivered in a much more millennial mindset," she added.
W Kuala Lumpur's follow the brand's passion points, connecting customers who are motivated by Design, Fashion, Music and Fuel. W Hotel boasts fun and flirty environment that attracts modern travellers.
Marketing a hotel
I asked Mok to identify the crucial components when marketing a luxury hotel and she shared her plans on how she will single out W Kuala Lumpur among the competition. She specifically pointed out four ingredients of marketing:
Defying expectations
Her profile says that she is in constant pursuit of What's New/Next, which compels her to go further and to push boundaries with a lust for a life less ordinary.
She said: "W Hotels defies expectations and breaks the norms of traditional luxury wherever the iconic W sign lands – perhaps that's marketing enough!"
Constant communication
Mok told me that it is important to communicate constantly and to work closely with stakeholders to better understand all areas. One cannot be fully aware of what is happening in the hotel and in the industry.
However, constant communication with guests, employees and upper management will provide a better understanding of issues that will enable the staff to come to a decision and perform the appropriate action.
Open channels
Mok values feedback more than anything else and in order to gain feedback from different sections, she listens with open ears to everyone by keeping all communication channels open.
Staying ahead of the curve
"I plan to continue to be creative and to stay ahead of the curve," Mok vowed to do upon assuming the position as DOSM of W Kuala Lumpur.
Backed with her years of experience, Mok has been rocking the hospitality industry for over 18 years by staying on top of her game. In order to do that, one must be creative and come up with new ideas every time.
W Kuala Lumpur redefines the local scene with glamour and sophistication amid the Golden Triangle's sensational shopping and entertainment.