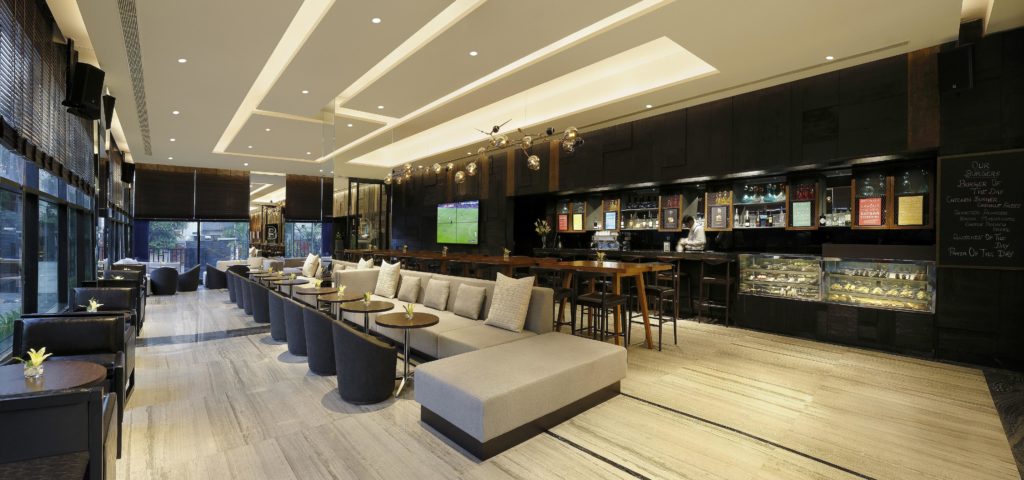 The newly launched Novotel Chennai Chamiers Road is the first Novotel with a contemporary design and interiors in India.
The hotel has been conceptualised by SODA, an international design firm known for creating fresh, innovative and sustainable spaces. The hotel has been designed keeping in mind the rich, artistic and traditional culture of Chennai thus catering to today's new-gen traveller who is in search of exciting and unique experiences.
The contemporary feel starts at the entrance of Novotel Chennai Chamiers road, which has been inspired by the 20th century buildings of the city, giving it an earthy yet modern look.
The hotel features around 100 well-appointed rooms including four suites, as well as rooms designed for the specially-abled. Guests can relax in the swimming pool or workout in the fitness centre both of which have a view of the Chennai skyline. The hotel also boasts of four meeting rooms which can accommodate more than 100 guests for conferences, meetings, events and other social gatherings.
Nestled in the city centre, the Novotel Chennai Chamiers Road offers two dining options: first, Food Exchange, the all-day dining restaurant, serves international gourmet dishes as well as local dishes with a twist. The laid-back nature of the restaurant allows for interaction with chefs.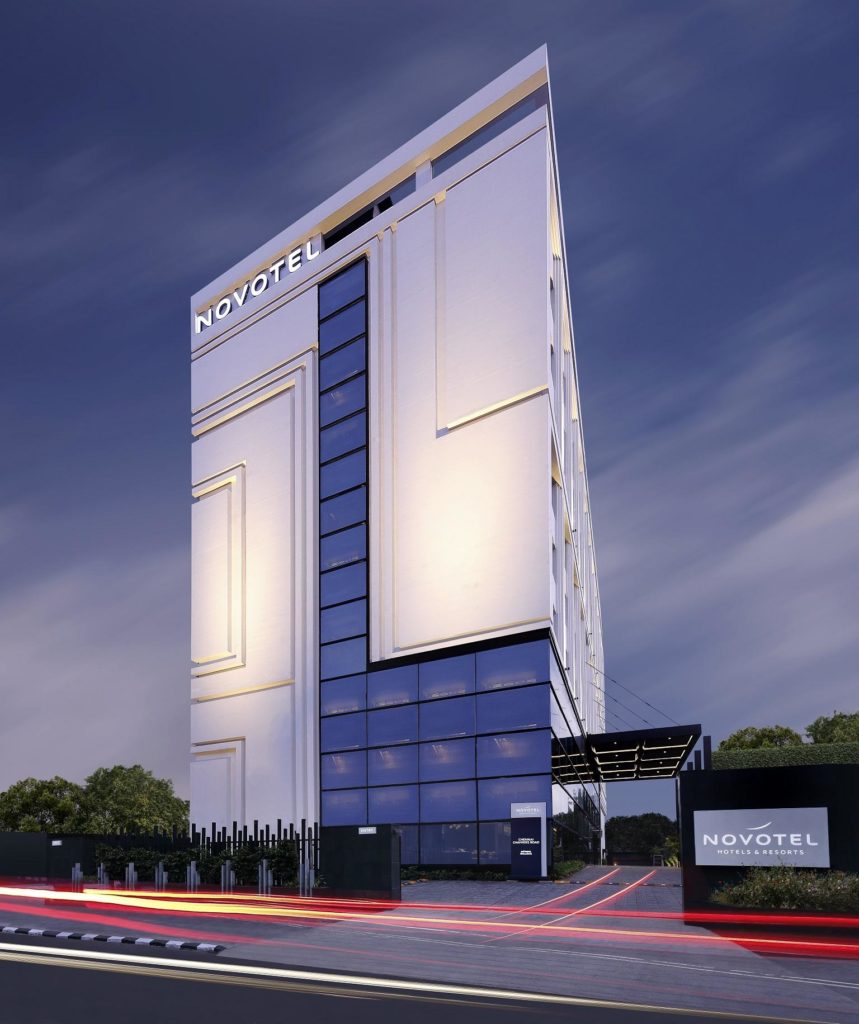 Second, the Gourmet Bar's lounge atmosphere serves beverages and quick bites through the day. With its vibrant coloured artworks and sunny views, it provides a fresh space for the active, urban Chennaite as well as hotel guests and their visitors.
"Chennai deserved a hotel inspired by cutting edge international design combined with nouveau F&B concept"
"Our work in the European fashion industry exposed us to several boutique and unique hotels all over continental Europe. We felt that Chennai deserved a hotel inspired by cutting edge international design combined with nouveau F&B concepts catering to the discerning, widely travelled guest," said Ashish Gupta, managing director, AG hospitalities.
With the launch of Novotel Chennai Chamiers Road, AccorHotels has achieved a milestone of becoming the largest international hospitality player in Chennai with the total inventory of more than 1,000 rooms.
"The opening of this hotel marks our seventh hotel in Chennai and eighth property in the state of Tamil Nadu. Chennai is fast becoming a key market fuelled by both strong business and leisure traveller growth in an improving economic climate." said Jean-Michel Cassé, CEO, India & South Asia, AccorHotels.