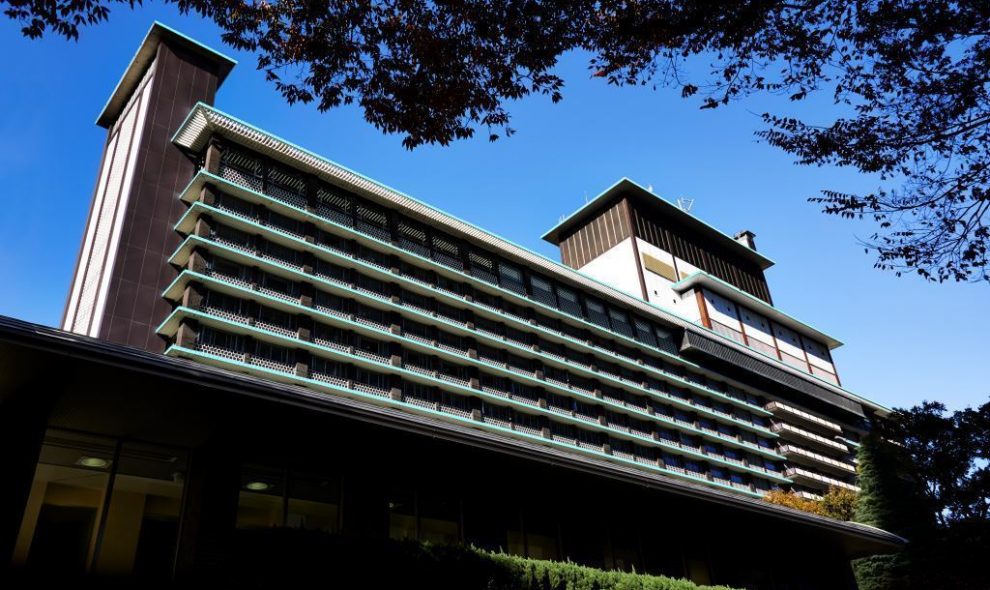 Following the rebuild of its flagship property Hotel Okura Tokyo four years ago, Hotel Okura has announced that its replacement, The Okura Tokyo, is on target to reopen for business at the beginning of September 2019.
Featuring a total of 508 luxury rooms, stretched across two buildings on the central-Tokyo Okura property, the new accommodation will not do away with the prized looks of its predecessor and will aim to retain the air of sophistication attributed to the "cherished simplicity and elegance" of the Hotel Okura Tokyo.
A traditional Japanese aesthetic combined with contemporary design will run throughout the hotel. The smaller of the two buildings, The Okura Heritage Wing, which will have its own reception, will be a 75-metre, 17-story structure overlooking the garden from three different angles.
Within the larger structure, the Okura Prestige Tower (41 storeys), guest rooms will begin on the 28th floor, affording wonderful vistas of Tokyo from every room. The Tower will offer fine dining options and banquet facilities, including one of the largest ballrooms in Tokyo.
"As Leonardo da Vinci said, simplicity is the ultimate sophistication. This is what we are trying to realize with The Okura Tokyo, a hotel designed on the philosophy of simplicity and elegance," said Toshihiro Ogita, president of Hotel Okura.
"It was sad to put our much-adored Hotel Okura Tokyo to rest, but I am fully confident that The Okura Tokyo will be equally loved by our worldwide guests and visitors. The Okura Tokyo will proudly offer the incomparable Japanese-style hospitality and other attributes that distinguished our original hotel, which we will combine with the highest standards of contemporary luxury to ensure that guests enjoy memorable, supremely comfortable stays."
"The original lobby designed by my father was extremely popular"
In addition, the lobbies of The Okura Heritage Wing and The Okura Prestige Tower, plus The Okura Square, The Okura Salon and selected restaurants and bars have been designed by Yoshio Taniguchi, celebrated architect of the redesigned Museum of Modern Art in New York and son of Yoshiro Taniguchi, designer of the Hotel Okura Tokyo's famous lobby – a further nod to the Okura legacy.
"The original lobby designed by my father was extremely popular," said Yoshio Taniguchi, so I felt a special responsibility to create distinctive Japanese designs that would similarly inspire guests for years to come."
Advanced reservations will be accepted from April 2019; reservations for meetings, incentives, conferences and exhibitions will be possible from September 2018.