Hola Bedsy! Hotelbeds innovates customer service experience with new chatbot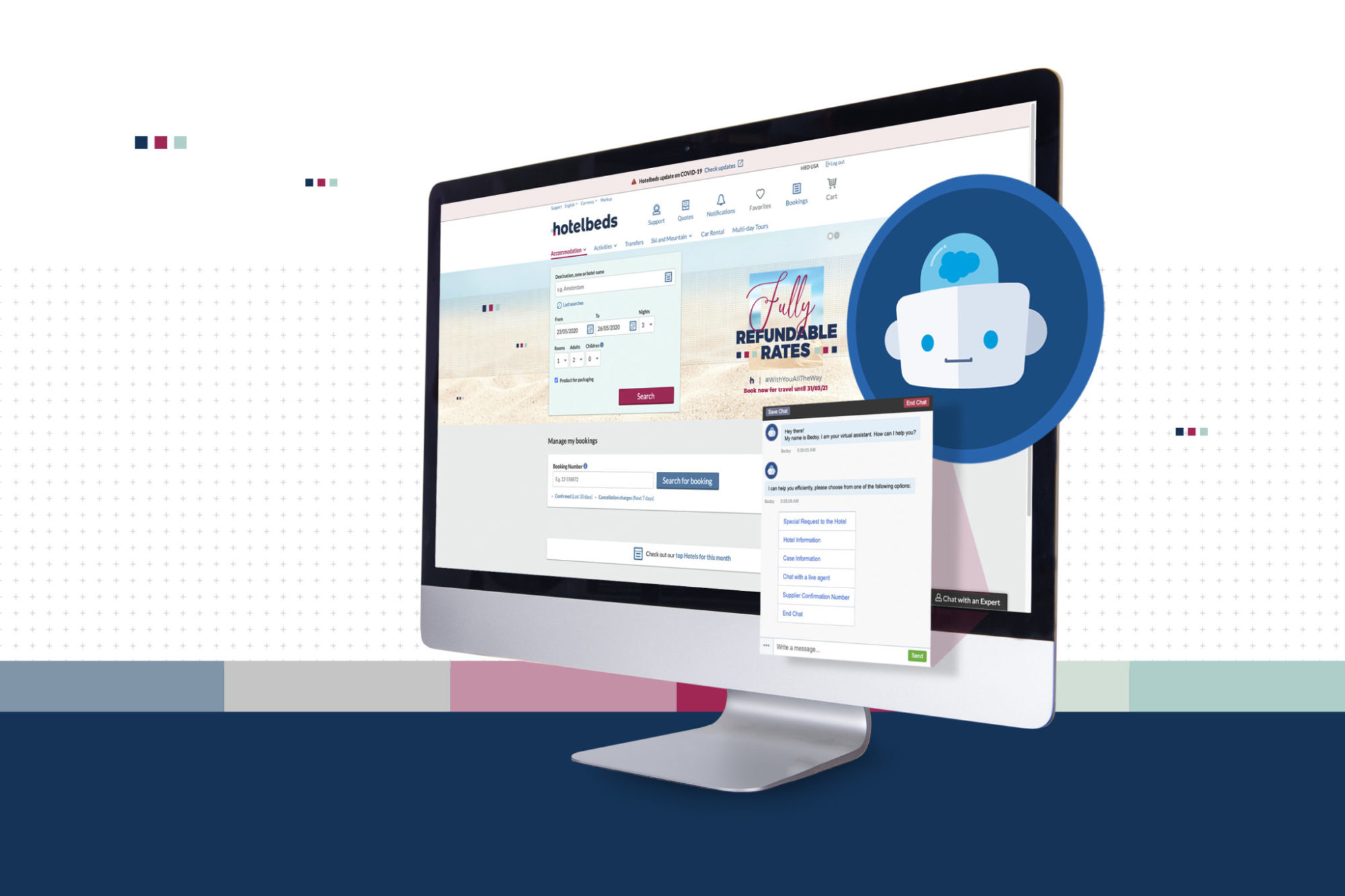 Hotelbeds, the world's leading bedbank, has announced the launch of a chatbot feature called Bedsy that will be available to Hotelbeds and Bedsonline clients. This news follows the successful launch of 'Livechat' at the beginning of the year.
Livechat puts clients in direct contact with their local contact centre in a much faster way than before, creating a real-time, one-to-one relationship via a web chat function. Bedsy is a chatbot that can provide the status of booking queries or provide a supplier confirmation number all in real-time and whilst attending an unlimited number of customers simultaneously.
It can also point clients in the right direction for many other day-to-day booking requests and queries, such as how to send a special request to the hotel or provide links to access hotel information. Both Livechat and Bedsy form part of 'SelfSeT', a newly launched self-service toolkit from Hotelbeds designed to help clients resolve their most common queries in the fastest and most convenient way possible.
Both are now already available to more than 60,000 client partners Hotelbeds and Bedsonline are working with around the world – including travel agents, tour operators, airlines, and points redemption schemes – with the exception of Japan and China. By automatically responding to clients' queries Bedsy is able to save valuable time for clients and maximise the efficiency of the company's contact centres.
Marc Albert, global operations director at Hotelbeds said: "We listened to our clients and recognised that they wanted to reduce operational costs and boost efficiency, so we've created Bedsy to respond to those needs."