Oman Air celebrates first anniversary of Manchester connection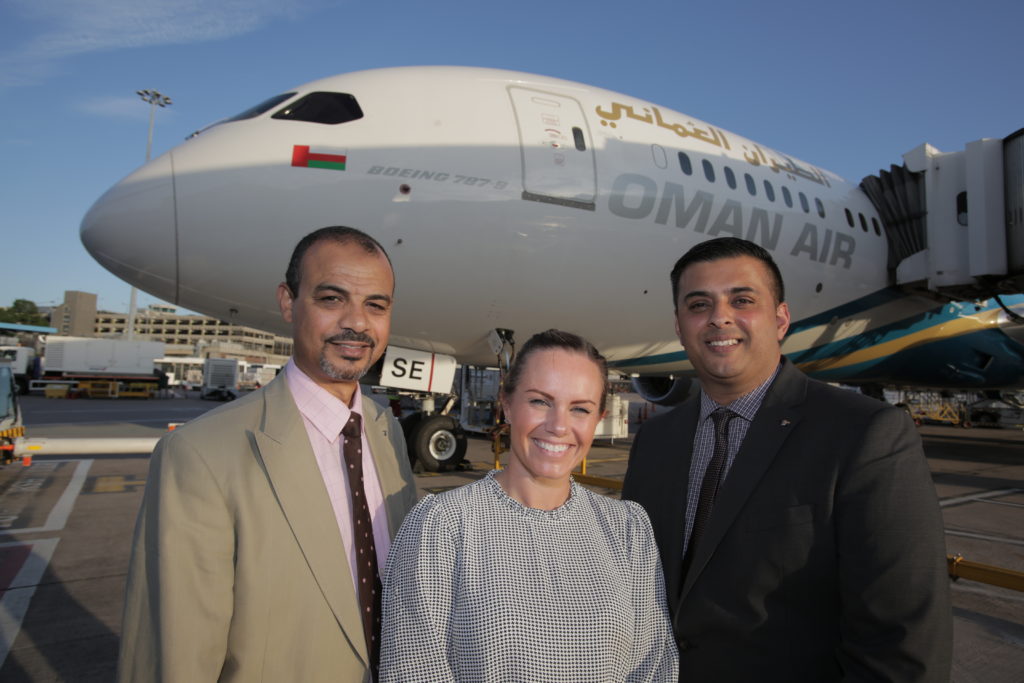 Oman Air, the national carrier of the Sultanate of Oman, has celebrated the first anniversary of its service to Manchester Airport. via the airline's hub in Muscat.
Following the success of the route, Oman Air started a Boeing 787 Dreamliner on the Manchester-Muscat service on 1 July. The Dreamliner craft provides state of the art in-flight entertainment systems through individual seatback screens, audio and video on demand, and live satellite TV.
Kelpesh Patel, Oman Air interim country manager UK and Ireland, said: "Oman Air has had a fantastic year flying on the Manchester-Muscat service and we couldn't be happier with the support Manchester Airport has shown to Oman Air. I look forward to cementing our partnership with Manchester Airport, and working together to further establish Oman as one of the airline's key destinations from the North of England."
"Hugely popular with the 22 million people in our catchment area"
Julian Carr, aviation director for Manchester Airport, added: "It's fantastic to see Oman Air celebrating their one year anniversary at the airport. Their flights to Muscat and their connections beyond to Africa, Asia and India have proved hugely popular with the 22 million people in our catchment area.  We're looking forward to working with them to build on their successful first year."
Oman Air is currently undergoing a fleet and network expansion programme, which will see the airline operate up to 62 aircraft to around 60 destinations by 2022.
Oman Air's fleet currently consists of four Boeing 787-8, three 787-9 Dreamliners, six Airbus 330-300s, four Airbus 330-200s, five Boeing 737-900s, 21 Boeing 737-800, four Embraer 175s, and three Boeing 737 MAX.  By the end of 2018 Oman Air will take delivery of five new MAX aircraft and three 787-9s. By 2022, Oman Air's total fleet size is expected to be around 70.