Ombria Resort CEO: Sustainability, environment and heritage at its heart
We speak with Julio Delgado, CEO Ombria Resort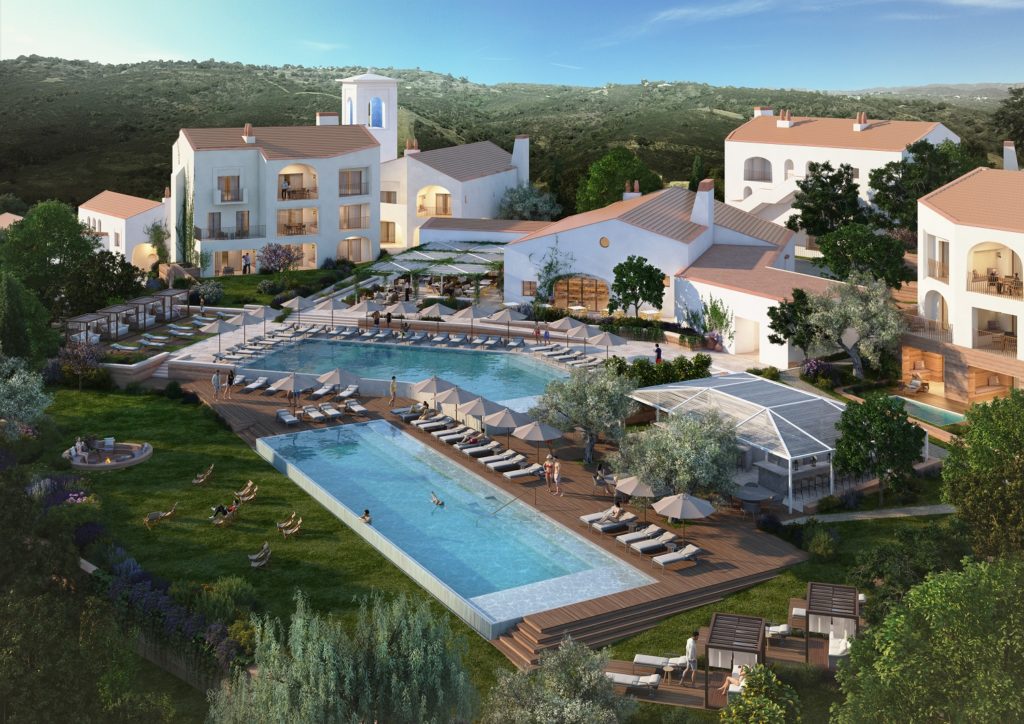 In October 2015, Julio Delgado joined Ombria Resort to lead its development stretching across 150 hectares in the inner Algarve region of Portugal. The luxury resort vies to set the bar as 'a new generation' of low-density resort development — with sustainability, the environment, and support of nature and local heritage at its heart.
We asked the CEO about his vision for the brand, its sustainability practices, what makes the luxury resort appealing and its grand master plan.
TD: How do you feel about the opening?
JD: It's a passion of mine to build and develop resorts from the initial master plan; seeing projects through to the final execution.
As we continue on our journey towards completion of the first phase — with the golf course and 5-star hotel and residences set to open in 2020 — I'm excited for guests and owners to discover this beautiful and little-known region of a serene, secluded and natural landscape.
A genuine connection to the local land and people is the backbone of the Ombria Resort philosophy.
The plans for Ombria Resort are on a grand scale – what's the vision behind the development?
With an initial investment of EUR 100 million (USD 113.3 mn), Ombria Resort's first development phase includes the completion of resort facilities such as the golf course, the five-star hotel, Viceroy at Ombria Resort (which will feature 76 luxury guest rooms and suites in addition to 65 branded residences), the Viceroy Residences at Ombria Resort, as well as conference centre, spa, six restaurants and a range of facilities designed to encourage exploration of this beautiful region of magnificent landscapes, secret waterfalls, quaint villages and timeless traditions.
"Designed to encourage exploration of this beautiful region"
Ombria Resort is being designed to the highest international standards and prospective buyers have the option of different residential units including luxury villas, townhouses, semi-detached villas and apartments starting from EUR 300,000 to EUR 4,000,000, providing a unique investment opportunity for owners whether looking for a primary or secondary family home.
Alongside the Viceroy Hotel and Residences, Ombria Resort will include the Alcedo Villas — 12 individual bespoke detached homes — and the Oriole Village which will include 83 touristic apartments, townhouses and villas, with a design inspired by a traditional Algarve village.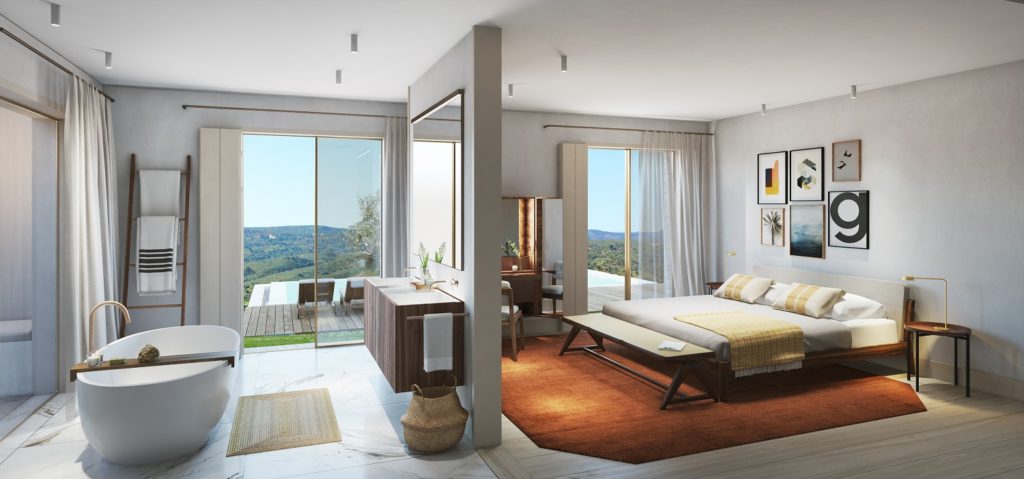 Any sustainability ethos and practices?
Sustainability and environmental protection are key factors that have been built into each stage of the design and development process.
The fundamental principle of the project is that all land occupation is sustainable and respects environmental values, through the implementation of a high-quality mixed-use (touristic and residential) resort that is attractive to tourists and property owners.
"Connection to nature will be the drivers for achieving these goals"
Low-density concept and design, use of renewable energies, environmental certification, social responsibility, respect for environmental and local heritage, interaction and integration with other members of the local community, and connection to nature will be the drivers for achieving these goals.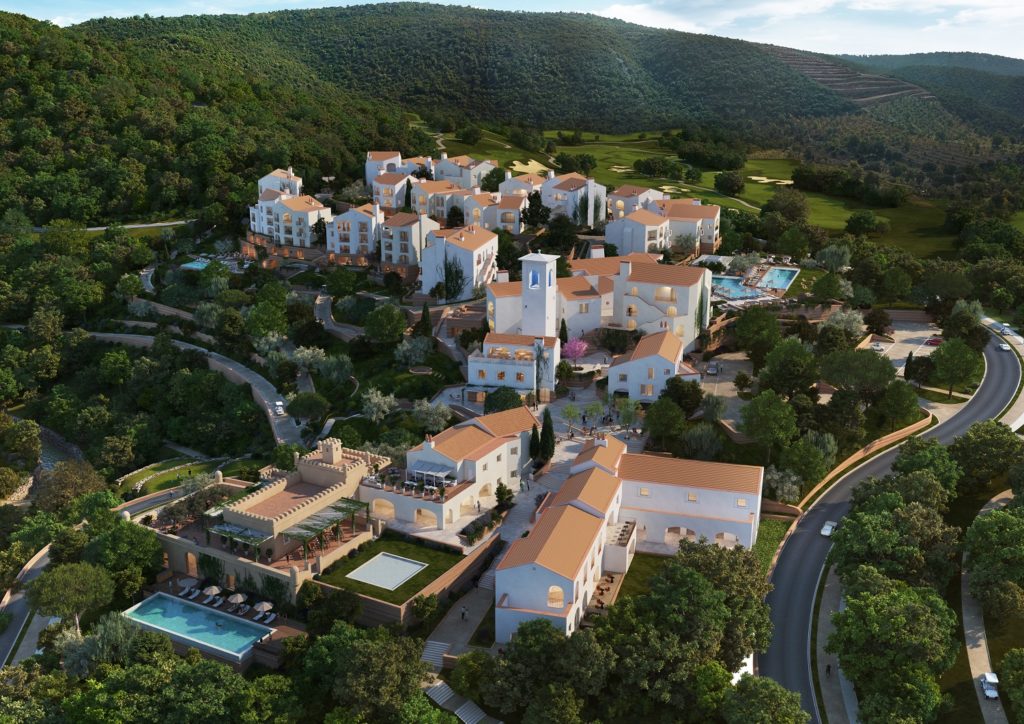 What can guests expect from the location?
One of the main appeals of Ombria Resort will be its tranquil inland location, surrounded by nature. People picture the Algarve and they think of beaches however this unique inland destination is so much more. There are countless charming villages and age-old traditions and stories to be told.
Ombria Resort itself will include paths for nature walks, an organic farm, honey harvesting facilities and an astronomical observatory, whilst nearby activities include wine tasting tours, hot air balloon rides, canoeing, climbing, paragliding, stargazing, horse riding, bird watching, nature walking and hiking, bike tours, mountain bike trips and off-road cross-country guided tours on quad bikes or buggies in the hills.
Visitors can also explore rivers and waterfalls, discover the numerous picturesque villages close by such as Querença, Tôr and Alte, or enjoy the diverse flavours of Portugal in one of many typical restaurants in the area.
Could you share your thoughts about the "Branded residences" trend?
All eyes are on the Branded Residences sector as this type of real estate investment continues to grow in popularity. Europe, in particular, has seen a growing interest in residences that are managed by luxury hotel operators.
Homeowners want to know that they are buying into a name and a level of service that is connected with well-regarded five-star hotel operators. As the Branded Residences market continues to evolve, it's no longer just the service and the bricks and mortar, but also the lifestyle and security of investment that homeowners are buying into.
"The lifestyle and security of investment that homeowners are buying into"
We are proud to be working with Viceroy Hotel Group to bring the first Viceroy Residences in Europe to Ombria Resort. By working with such a prestigious and well-established brand, our owners will benefit from the professional services of a renowned operator and are buying into their ethos as well as ours.
Owners will have access to the extensive facilities within the Viceroy at Ombria Resort hotel – spa, healthcare and fitness facilities, restaurants and bars, a kids' club, conference centre and swimming pools, as well as concierge and property management services — all provided by Viceroy Hotels & Resorts.
Property owners are inherently looking for three things: location, security and peace of mind, and Portugal, and particularly the interior of the Algarve, continues to deliver on all fronts.