One good reason to fall in love with Paris all over again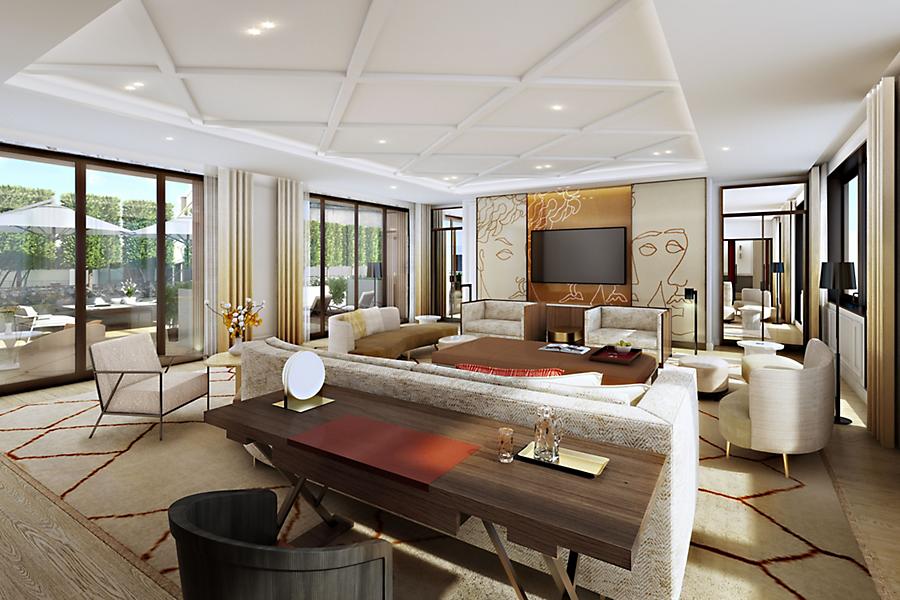 Paris has a well-deserved reputation as the 'City of Love' for us Brits, built partly on its network of striking landmarks and beautiful architecture and the romantic promise of the rivers' artistic Left Bank, where Hemingway and Picasso embarked on their careers as both superior creative forces and masters of the art of seduction.
Furthermore, the proximity of Paris to the UK makes the French capital an ideal quick getaway for an indulgent honeymoon or St Valentine's Day weekend away.
Now, whether you are a grand seducer or newlyweds or just fancy a quick getaway to one of Europe's most beloved city's, there is another reason to fall in love with Paris, with the launch of Mandarin Oriental, Paris' new 430 sqm suites.
Boasting an additional 230 sqm of roof terrace The Parisian Apartment overlooks the hotel's inner garden and the iconic Rue Saint-Honoré and features four bedrooms and bathrooms, an expansive reception area, light-filled dining room and a fully equipped kitchen. The suite can be divided into two connecting two-bedroom suites as and when it is needed.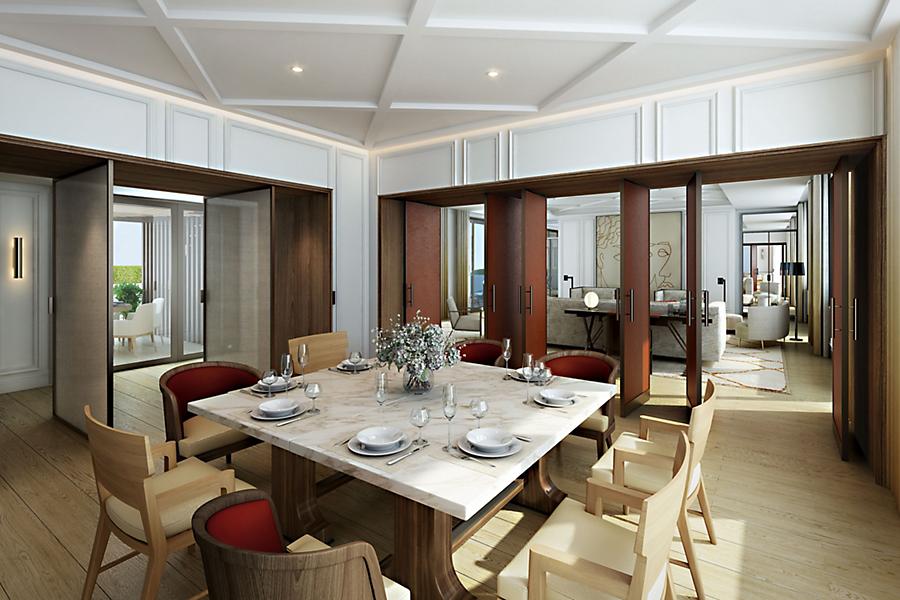 Designed by the French agency Gilles & Boissier and inspired by the Haussmann style buildings of the mid-17th century, Dorothée Boissier said:
"The apartment is designed to make the most of the natural light and will offer guests a comfortable, calm and elegant space. It mixes design codes and influences, like a free and daring Parisienne of today would do. It incorporates the codes of the Haussmann style as much as those of Art-Déco. The 1900s mouldings sitting beautifully with wooden architectural features reminiscent of the 1930s.
"The blonde parquet flooring, inspired by the Herringbone style, will be partly covered with thick carpets depicting geometric patterns. The leather-covered pivot doors evoke memories of spectacular antique Chinese panels, while the furniture, custom designed by Patrick Gilles, will be made from a variety of different types of wood and silky fabrics."