'This one's for you, dad': Son of Khun Vichai opens world's first Orient Express Hotel
In a fitting end to the incredible year, where AccorHotels snaffled up almost one hotel every month, the hospitality company has closed 2018 with the launch of their latest brand – a triple threat of iconic brand names – the Orient Express Hotel Bangkok King Power Mahanakhon.
Launched at a signing ceremony atop of King Power Mahanakhon – which at 314.2 metres (1,031 ft) with 78 floors, has been recognised as the tallest building in Thailand – surrounded by the world's press, it is the very first Orient Express Hotel to open anywhere in the world.
In a heartfelt speech Aiyawatt Srivaddhanaprabha, CEO of King Power Group – and son of former chief executive Vichai Srivaddhanaprabha who was tragically killed in a helicopter crash at the end of October – dedicated the project to his father.
"An extraordinary landmark that celebrates the city"
Srivaddhanaprabha went on to comment on his hopes for the property: "The launch of the world's first Orient Express Hotel at King Power Mahanakhon truly completes our vision of creating an extraordinary landmark that celebrates the city and adds a new milestone to Thailand and the world's hospitality industry, while further elevating Thailand to a truly world-class destination.
"King Power Mahanakhon seeks for all of its projects to be different, impressive and distinct, exuding excellence in every dimension. We look forward to welcoming visitors from all over the world, and placing Thailand's tourism scene on the global stage through a landmark that combines exceptional hospitality, award-winning cuisine, a unique shopping experience and Bangkok's spectacular views."
The art of luxury travel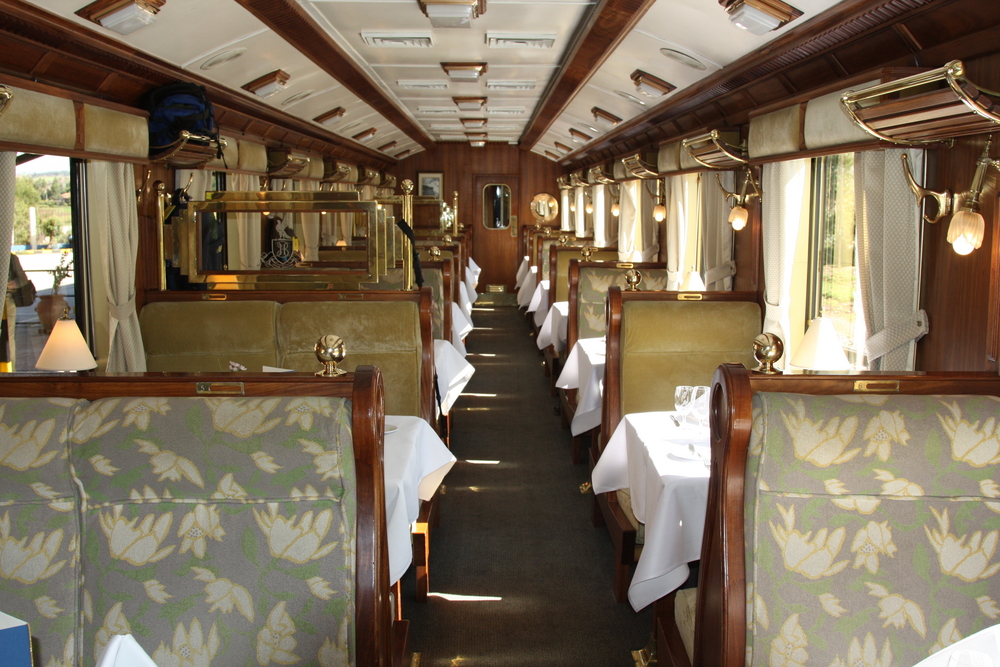 The original Orient Express trains were famous for the highest standards of craftsmanship, the newest innovations and exquisite dining. Orient Express Mahanakhon Bangkok will again bring together the best names in these fields to reinterpret the art of luxury travel.
Designer Tristan Auer has been tasked with reimagining the Art Deco stylings and plant motifs of the original Orient Express rolling stock into a modern skyscraper in the heart of a bustling metropolis.
Signature restaurants will include Mott 32 on level 2 and Mahanathi by David Thompson on level 5 of the hotel. Thompson has established award-winning restaurants across the world, such as Nahm in London and Bangkok, Long Chim in Asia and Australia and Aaharn in Hong Kong. Mott 32 will also bring a modern Cantonese dining experience and cocktail bar to the city.
Michael Issenberg, chairman and CEO of AccorHotels Asia Pacific, added: "We are proud to bring the multicultural heritage, mystery and exoticism of the legendary Orient Express brand to Bangkok.
"Orient Express redefined rail travel in the 1900s, introducing the first sleeper cars linking West to East and delivering unprecedented levels of comfort and dining. We look forward to bringing this same luxury and refinement to the new incarnation of Orient Express hotels."
"A passport between worlds"
Sebastien Bazin, chairman and CEO of AccorHotels said: "Orient Express has always acted as a passport between worlds and a trip on these legendary trains was historical, touristic and cinematic with an inimitable experience.
"This linking of Occident and Orient, of history and modernity, and of curiosity and cultures will be a hallmark of the new Orient Express Hotels and we are excited to bring back this spirit of luxurious adventure to today's modern travellers."
Orient Express Hotel Bangkok King Power Mahanakhon is expected to open in Q4 2019.