Our expansion in mid-2021 will set AYANA apart: Stefan Fuchs
Contributors are not employed, compensated or governed by TD, opinions and statements are from the contributor directly
AG: What prompted your move to Bali after spending nine years in the UAE?
SF: The UAE allowed me to work for many large-scale luxury hospitality brands. These opportunities honed my skills and expertise. This made It a perfect match for AYANA in Bali. The property, one cannot dispute is one of the biggest hospitality chains on the island. The brand is synonymous with its integrated resort concept, showcasing its enormous number of accommodations and recreation activities. One cannot but miss out on the unmatched spa and dining facilities. Come mid-2021, our guests will have more to explore as we are expanding AYANA with an even bigger array of facilities.
AG: Being a recent move, what in your opinion has been your biggest challenge?
SF: The biggest challenge in my point of view is constant innovation. Going back to our roots, the company is backed by the visionary home-grown ownership, but today, AYANA Hotels is being run by Bali's biggest internationally acclaimed team of hoteliers. The response from guests and our repeat numbers establish the fact that the company is famous for its signature Balinese hospitality and service standards both locally and aboard. In this case, what can one do better that has not been done before?
AG: What in your view has been the biggest highlight of your career?
SF: I can proudly say that I have been personally involved in the opening of six big resorts. Undoubtedly, each opening was a very emotional moment for me. My tenure in the UAE especially Abu Dhabi has won me accolades in my professional career – The Best Business Lead Hospitality Award in the GCC for two consecutive years, and Best General Manager Hospitality Award by CMO Asia in 2018.
I have also been fortunate to play in a massive part in managing a few worldwide film productions which featured my previous properties. An example of this is the much-talked-about and highly acclaimed Fast & Furious 7. The Etihad Towers was showcased in all its splendor in its trailer; an experience for a lifetime!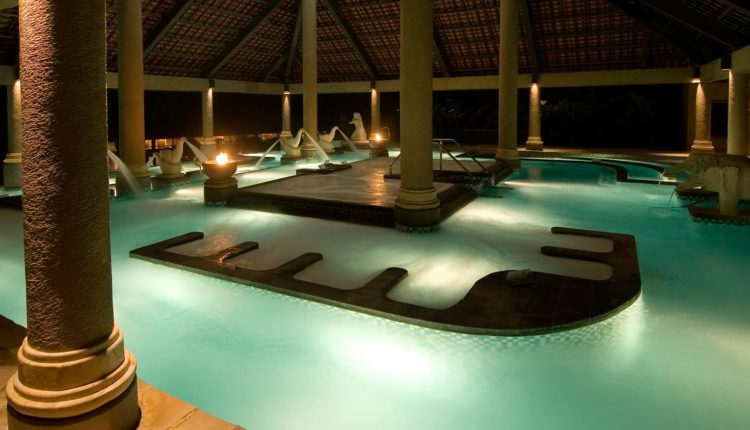 AG: What do you envisage for the property in your two-year tenure?
SF: Lot is happening across the property. We are witnessing growing demand for holiday accommodation and especially AYANA's growing popularity among international and Indonesian markets. This has led us to undertake a structured expansion plan, which involves the addition of another 250 keys, and development of the new wellness program. We certainly want to highlight and promote the Balinese holistic lifestyle.
Our guests can immerse themselves and experience the Aquatonic Pool, which is one of the world's biggest seawater therapy pool. For the spa enthusiast, there are 53 treatment rooms while the fitness guests can enjoy their bit of the outdoor with our jogging and cycling track, two fitness centers with tennis courts and 18-hole golf putting course. We must emphasize that all the expansion will be undertaken with an emphasis on Balinese hospitality, of course!
AG: With a strong guest-base, which are your five top-performing markets?
SF: Bali tops the visitor charts from all over the world. This is followed by the European guests who like their long-stay holidays on the island. Our Asian guests enjoy short or weekend staycations and interestingly, we have recently seen an increase in arrivals from the USA, UK, and Australia.
AG: What would be your message to the travel trade and corporate clientele?
SF: We would like to highlight that Bali is rich in cultural heritage. With this as our base, AYANA seamlessly blends the personal touches and warm hospitality of a boutique property. Our world-class facilities are unrivaled. Being located just 12 kilometers from the international airport, the 90-hectare AYANA showcases 775 rooms and suites.
One certainly cannot miss the 22,000 sqm spa with 53 treatment rooms. The most beautiful destination weddings have been held across our 15 indoor and outdoor venues. Besides, the property boasts 12 pools, a private beach, 19 dining venues, 15 meeting venues, a business center, and the world-famous Rock Bar, BALI.
Our guests are especially welcomed in their native language as our diverse international team speaks many languages. This fact makes it easy for our guests to enjoy their stay by conversing in a language comfortable to them rather than just Indonesian or English.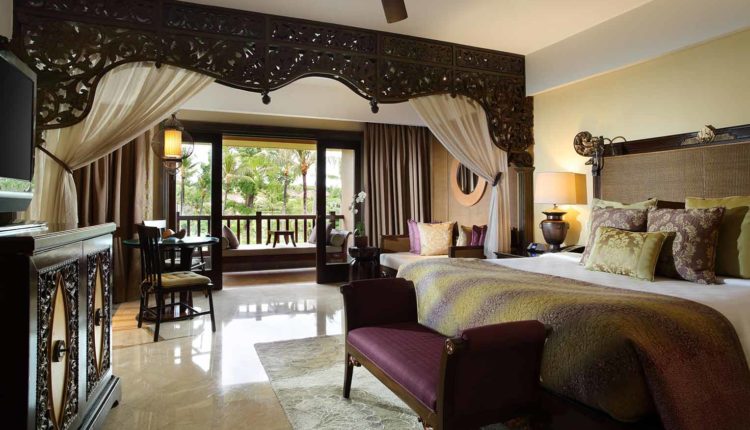 AG: How do you manage to successfully cater to all segments of MICE, Weddings, Leisure, F&B, et al?
SF: AYANA Hotels in Bali consists of three award-winning resorts: AYANA Resort & Spa, RIMBA Jimbaran by AYANA and The Villas at AYANA Resort. These three properties constitute Bali's only integrated resort, which is perfect for families, couples, MICE travellers and weddings.
All our guests have access to our award-winning facilities irrespective of the resort of their stay. Guests can choose from an elaborate 19 dining venues and the world-famous Rock Bar, BALI, 12 swimming pools, two spa centers, a cooking school, a private beach, two kids clubs and 18 meeting venues of various sizes. We have a healthy mix of all the segments that we can cater to in their preferred way.
Just an example, Rock Bar, BALI is a very romantic place, which is enjoyed by couples, corporate clients and bigger groups.
AG: What are your USPs for both resorts?
SF: I can proudly state that we are Bali's only integrated resort offering equal access to all our facilities irrespective of our guests' stay at AYANA Resort & Spa, RIMBA Jimbaran by AYANA and The Villas at AYANA Resort.
Integrated Resort Concept: Shared recreational and dining facilities for all resort guests with 19 dining options; 12 pools; 15 wedding venues; 18 meeting venues; two spa; two kids' clubs; two fitness centers; a private beach and a golf-putting.
Exclusive Location: RIMBA Jimbaran by AYANA is often called Bali's Golden Mile and Sunset Coast, home to the island's most exclusive resorts with the best sunset views.
Diverse Landscapes: RIMBA Jimbaran by AYANA offers diverse scenery of the bay, cliffs, hills and lush gardens. Our guests can enjoy fantastic views and a stunning environment in every direction.
Convenient Access: Guests of AYANA Resort and Spa BALI, The Villas at AYANA Resort, and RIMBA Jimbaran BALI by AYANA have easy access to and from the airport, as well as local attractions including Jimbaran Village's art galleries, boutiques, traditional market, fish market, and shopping centers.
Private beach: All our guests enjoy exclusive access to our private beach featuring sunbeds and the Kuta-style Kubu Beach Club.
Exploring Bali: RIMBA Jimbaran by AYANA is the perfect base for exploring Bali. It only takes a 40-minute drive to Seminyak and 1.5 hours to Ubud, it is just 40 minutes from the sacred Uluwatu Temple.
Resort Viewing Points: Insta-worthy spots available at the River Pool, Ocean Beach Pool, UNIQUE Rooftop Bar and Restaurant, and the world-known Rock Bar, BALI.
Accommodation Options: Modern and affordable at RIMBA Jimbaran by AYANA; Uber luxury The Villas at AYANA; and Traditional Balinese feel at AYANA Resort and Spa BALI.
Multilingual Team Members: Our international team speaks varied languages ranging from Japanese, Chinese, Russian, Korean and Polish to ensure smooth communication with guests from various countries.
Shopping Arcade: The resort's luxury shopping arcade offers 12 hand-selected boutiques, which are conveniently situated between AYANA Lobby and Rock Bar, BALI.
Free Shuttle Services: Explore the only integrated resorts in Bali with our free shuttle services stopping by each lobby every 5-10 minutes. The resort provides a complimentary round-trip shuttle bus service to Nusa Dua four times a day.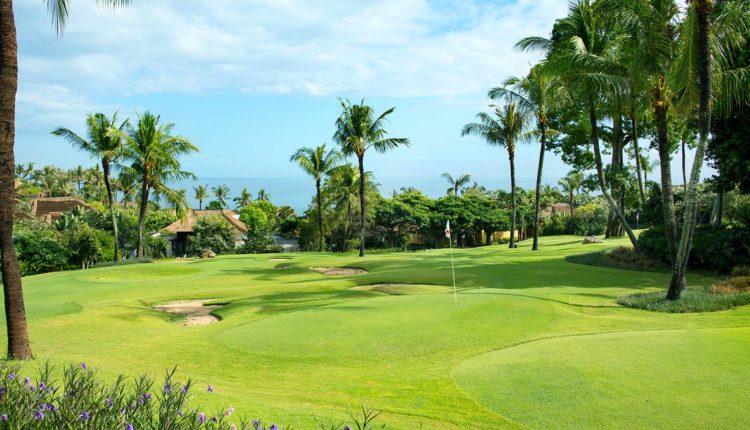 AG: What sets your properties apart from one of the most crowded resort holiday markets in the world?
SF: We can proudly say that our sheer size and offerings set us apart. We are the biggest resort in Bali catering to a good mix of families, couples, single travellers and big corporate groups. Our integrated facilities cater to all business segments which certainly helps us stand out among our competitors. We are also a well-known culinary destination in Bali offering international cuisines across our 19 restaurants and bars.
Our RIMBA Hillside Rooms are modern, spacious and bright while the spectacular Jimbaran Bay Rooms at AYANA feature elegant decor and Balinese touches, and overlook the gardens and ocean. Our Villas offer opulent interiors with private pools, infinite ocean views and private gardens with a 24×7 butler service.
The most spectacular view is from the AYANA Villa which is situated on 3000sqm of landscaped tropical gardens on the edge of a cliff, with three luxury bedrooms and a gigantic infinity pool. It is certainly one-of-a-kind in Bali and is true to its AYANA name as a 'place of refuge.'
AG: What do you love about Bali as a destination?
SF: There is so much to explore and experience in Bali but undoubtedly, it is the beaches, mountains, and scenic sunsets. All the three experiences can be enjoyed at my favourite Rock Bar, BALI!
Bali is famous for its multi-colour sand beaches, which are ranked amongst the best in South East Asia. Our private Kubu Beach is a great example of the above.