Here's why your next outdoor adventure holiday should be in the authentic U.S. South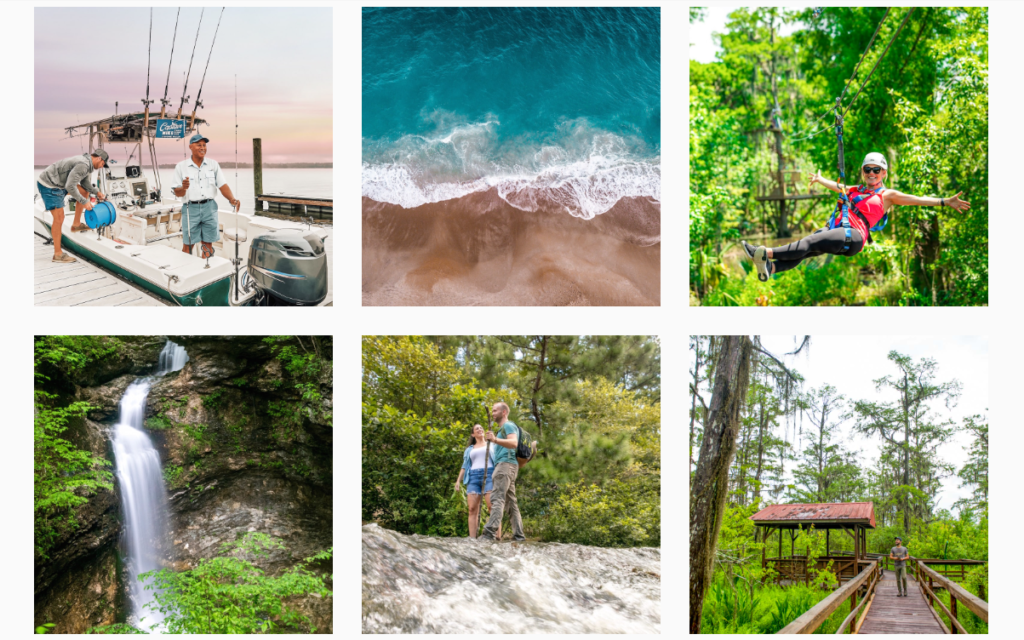 If you are planning an international outdoor escape for your clients, there's no better place than the U.S. South. The Southern states are chockfull of natural wonders: state parks, lakes and beaches, and attractions perfect for those who love an adrenalin rush.
Whether it's hiking, kayaking, horseback riding, or biking, here are some great outdoor experiences in the authentic South.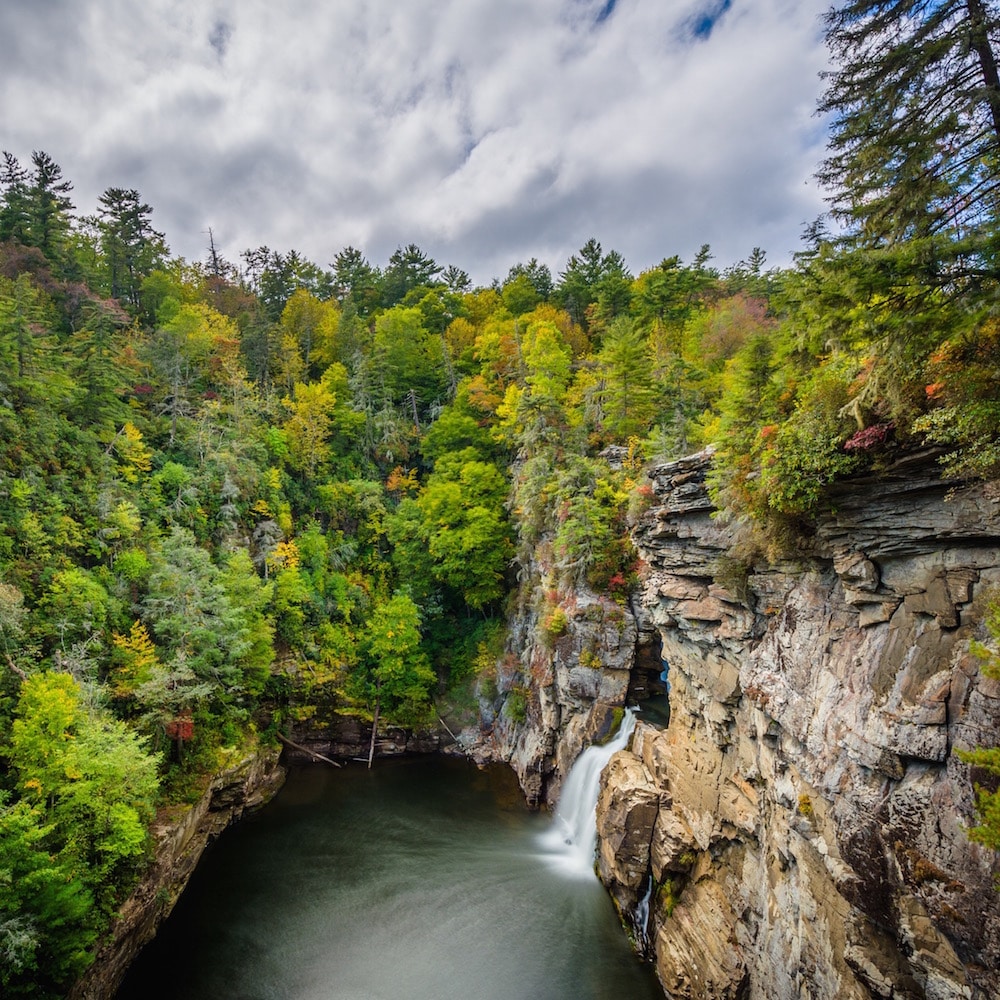 North Carolina
Many climbers consider North Carolina as one of the best places in the USA for climbing. From the old-school trad routes located at Looking Glass Rock to famous boulders in Linville Gorge, the state is speckled with spectacular climbing destinations.
For extreme outdoor adventures, travellers can score a cool high adrenalin rush at the Sliding Rock, a waterfall where people can slide down 18m into the plunge pool below; and The Mile High Swinging Bridge, which is America's highest suspension footbridge, and gives visitors a 360-degree view of Grandfather Mountain. Moreover, the Nantahala Outdoor Center offers over 120 land and river-based itineraries, with a wide range of outdoor adventures for any ability level.
"North Carolina's geographic bookends are magnificent, with the highest peaks east of the Rockies in the west and 320 miles of dune-lined beaches in the east," said Wit Tuttell, executive director of Visit North Carolina.
"The Blue Ridge Parkway and Great Smoky Mountains National Park rank as the most visited places within the National Park Service. On the coast, the Cape Hatteras and Cape Lookout national seashores draw travellers to their pristine beaches and famously tall lighthouses. What comes as a surprise to many is the natural wealth in the middle. Almost dead centre, we have the Uwharries, the oldest mountains in North America. The cliffs at Hanging Rock and Crowders Mountain challenge climbers, and while you can't climb the cliffs on the Neuse River near the coast, their presence is remarkable. Croatan is the only coastal national forest in the East and the only national forest in the country with a saltwater trail.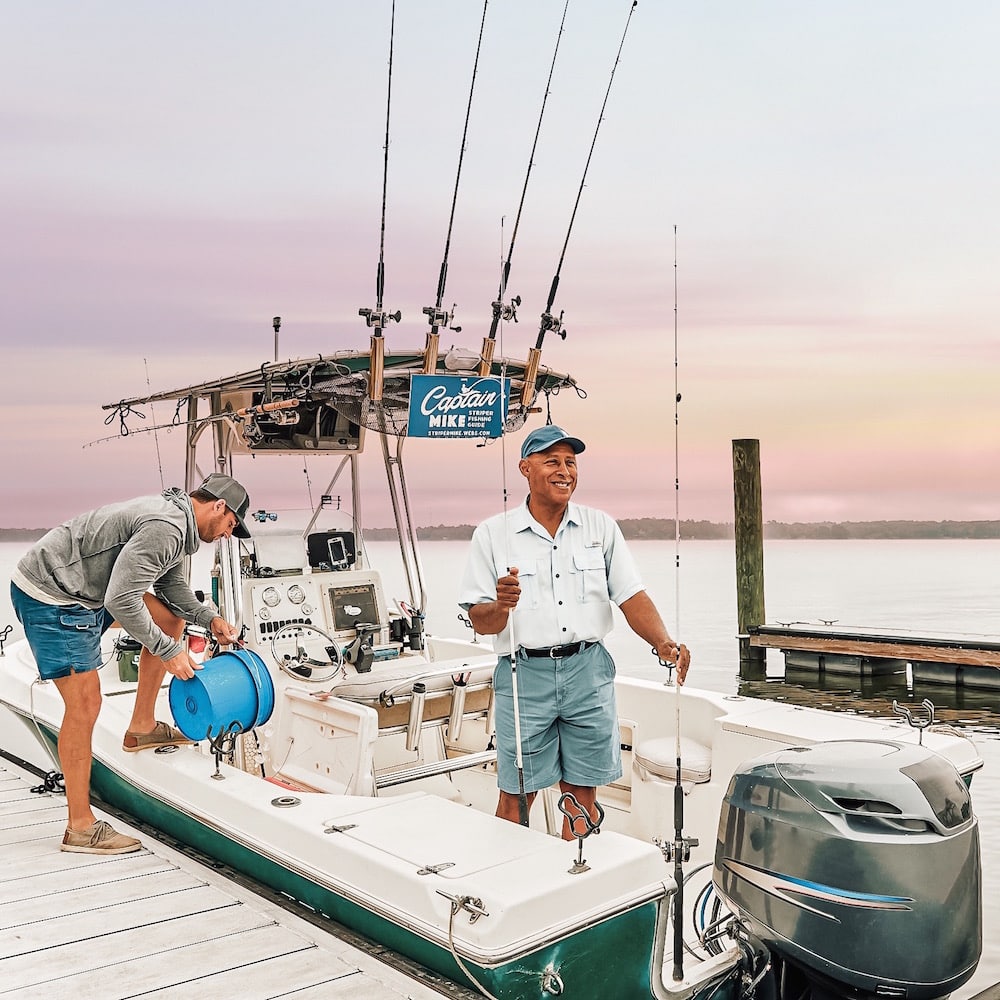 South Carolina
South Carolina boasts several lakes, beaches and islands that can offer either an enriching eco-tourism or a fun-filled beach holiday for international travellers.
Lake Murray has become a major fishing destination in the Midlands of South Carolina. Thousands of people enjoy spending time on Lake Murray each week, whether they're fishing, wakeboarding or just relishing a day on the water.
Visit Lake Jocassee at Devils Fork State Park, which is an outdoor lover's dream. Fly fishing, hiking, camping and paddle boarding are just the beginning of all the possibilities this Upstate mountain retreat has to offer.
Meanwhile, Pawleys Island is one of the oldest seaside resorts on the US East Coast. Situated between the bustling city of Myrtle Beach and quiet, historic Georgetown, Pawleys Island is a South Carolina secret begging for discovery. And do not miss Hilton Head Island, which is one of South Carolina's most luxurious beach destinations and home to pristine coastlines and rugged outdoor experiences.
Arkansas
Arkansas is known as The Natural State and is the perfect place to base yourself for an outdoor adventure holiday thanks to its myriad of natural experiences, like camping, fishing, birding and hiking.
It is famous for its scenic locations, clear lakes, and abundant flora and fauna. Arkansas has 52 state parks, 3 national forests, and 5 national parks. Petit Jean State Park, Lake Chicot State Park, Devil's Den State Park, and Hot Springs National Park are just a few that you must put on any client's list.
It is also home to the nation's first National River – the Buffalo National River – which meanders through the Ozarks of Arkansas for almost 135 miles and offers towering limestone bluffs, easy water and whitewater rapids, historic homesteads, canoe/kayak outfitters, campsites, hiking, horseback riding trails and cabin rentals.
"Arkansas is known as The Natural State for a reason. We're home to two national forests, one national park, 52 free state parks and many other public lands that are available for any sort of adventure you want…from hiking and backpacking to kayaking or canoeing. Plus, we have some of the best mountain biking trails around. In fact, Arkansas has more trails rated as EPIC by the International Mountain Bicycling Association than any other state. We also have over 600,000 acres of lakes and over 9,700 miles of clear streams and rivers, so there's ample opportunity to take to the waters. You'll find both active and relaxing vacations here." says Jessica Ledbetter, Sales Director – Arkansas Tourism.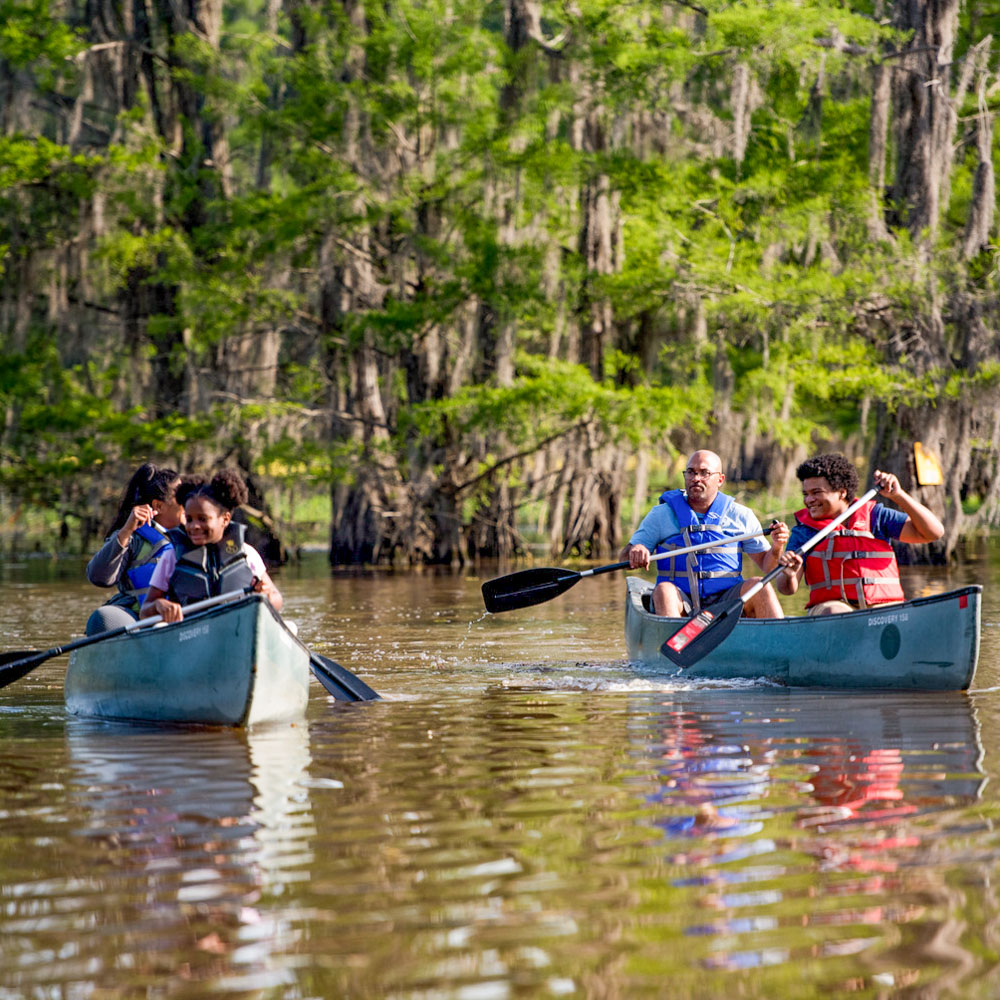 Louisiana
The state of Louisiana is home to dozens of lakes, rivers and bayous, and there is no better way to explore these beautiful waterways than paddling around in your own kayak or canoe. Catering to both amateurs and experienced paddlers, there are trails to suit everyone.
Visit the mysterious swamps in Louisiana that have long captivated writers, historians and travellers. The 14-parish Atchafalaya National Heritage Area is particularly rich in wildlife, mystical swampy landscapes, thriving flora and fauna, and unique culture. Spring is the peak time to view nature in this outdoor haven and swamp and airboat tours are a great way to experience the sights and sounds of it all.
Meanwhile, the Gulf of Mexico, along Louisiana's southern coastline, is home to an abundant array of deep-sea fish including yellowfin tuna, swordfish, marlin, sailfish, redfish, flounder and ocean trout. For anglers looking to try their luck with a line, there are dozens of charter fishing companies along the coast.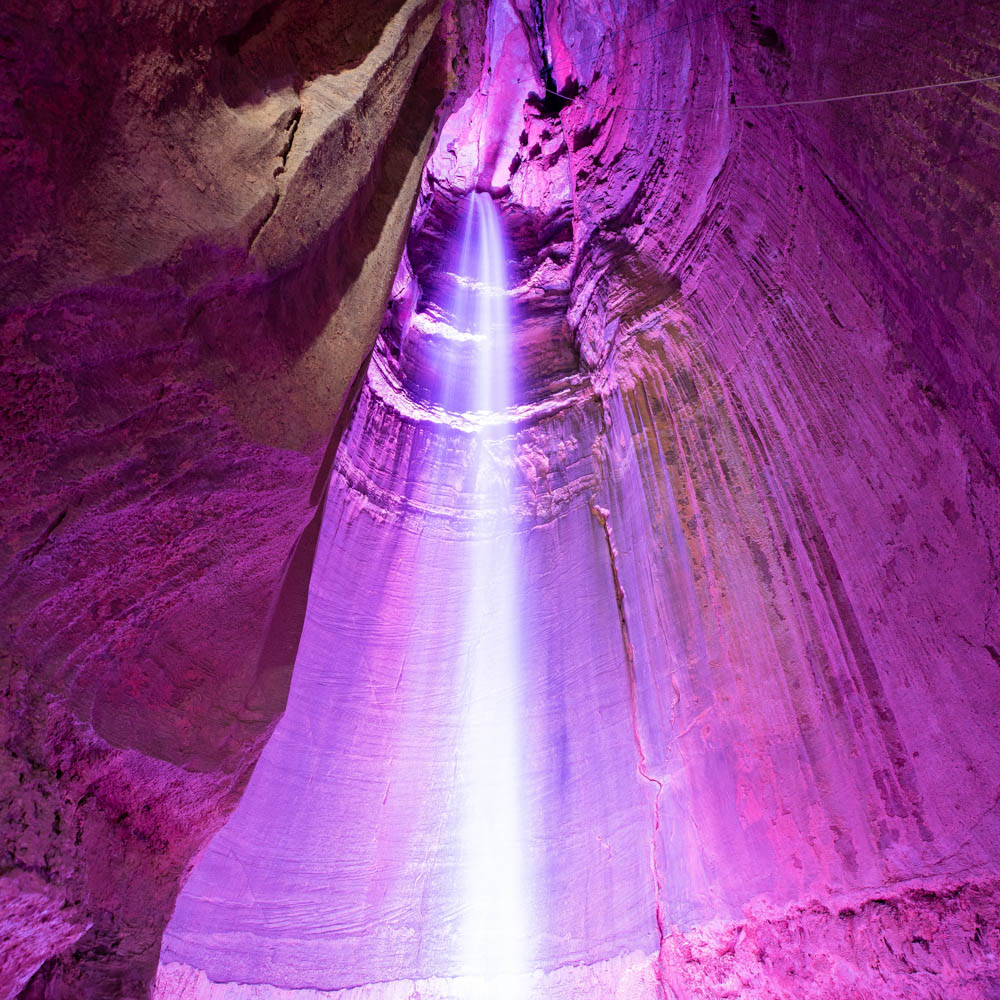 Tennessee
Tennessee is home to some spectacular outdoor experiences. See the Smoky Mountains like never before on a spectacular flight with Scenic Helicopter Tours. Their seasoned pilots offer smooth, narrated adventures that range from quick flights over Sevierville, Pigeon Forge, and Douglas Lake, to longer tours of the Great Smoky Mountains National Park.
The state also boasts magnificent falls, rivers, and lakes waiting to be explored. Ruby Falls is a stunning sight to behold inside Lookout Mountain. This majestic natural attraction is the tallest and deepest underground waterfall open to the public in the United States. Meanwhile, the Obed Wild & Scenic River is a free-flowing river in central Tennessee that remains relatively untouched and is one of the last free-flowing wild rivers in the country. Among its unspoiled rugged terrain are 500-foot deep gorges, creating incredible photo opportunities.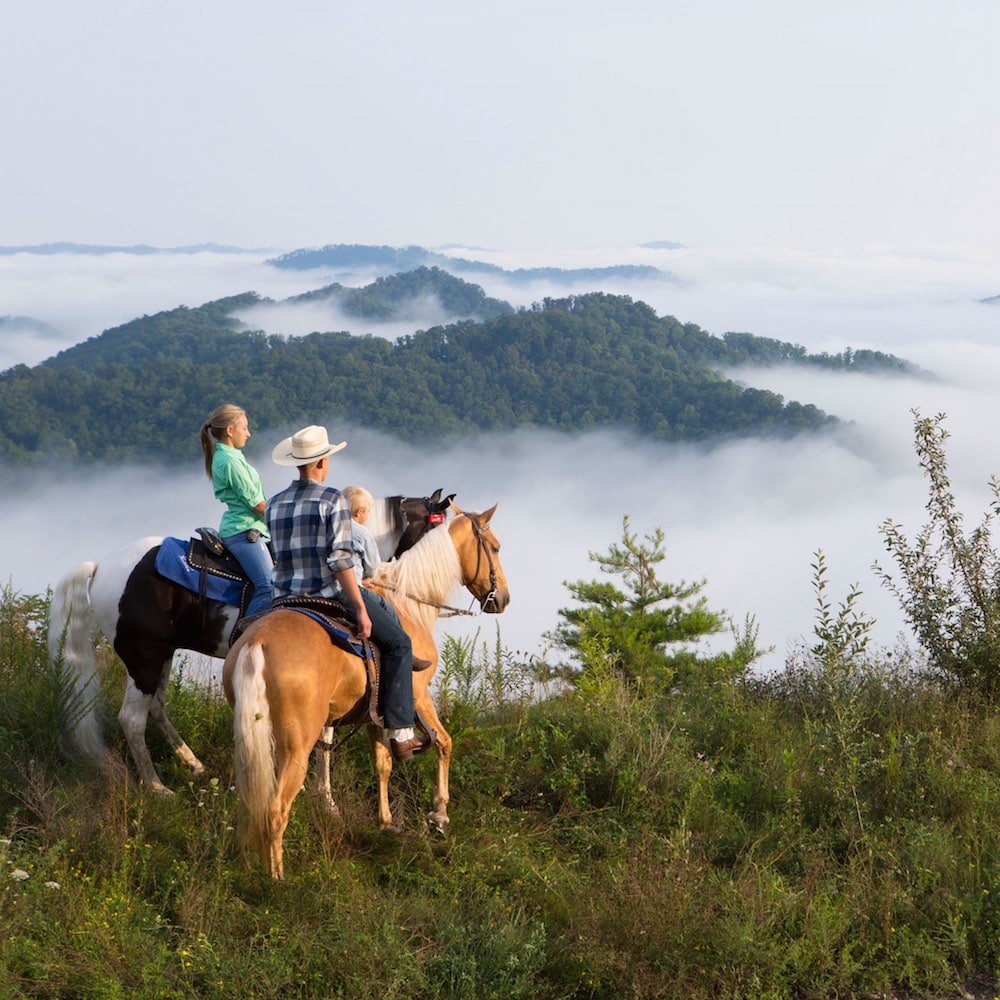 Kentucky
Kentucky is not just famous for fried chicken: the state is also famous for its rich history of horse breeding and horse-related experiences. The state's grassy farms are considered by many to be the best place to raise and breed horses in the world. Horses have been an important part of Kentucky since the early frontiersmen came on horseback through the Cumberland Gap.
Aside from horseback riding through the Appalachian Mountains in Pikeville, there is a plethora of horse-related activities that travellers can enjoy. Book a tour with Horse Country to explore the homes of champions or visit the International Museum of the Horse located in the Kentucky Horse Park to dig deep into the equine industry of the state. And for the ultimate experience, head to Churchill Downs, the home of the Kentucky Derby – to soak in the rich history of this world-famous event.
Want to win a trip to experience the South for yourself? In celebration of the launch of Travel South USA's global consumer content campaign with Vacaay, they're giving one lucky agent the chance to win a trip to the South to experience it all in person. Click here for more details on how to win!