New brand, new properties: Palladium Hotel Group on pivotal expansion
TD speaks with Nacho Gozalbo, commercial director for the UK, Palladium Hotel Group
Contributors are not employed, compensated or governed by TD, opinions and statements are from the contributor directly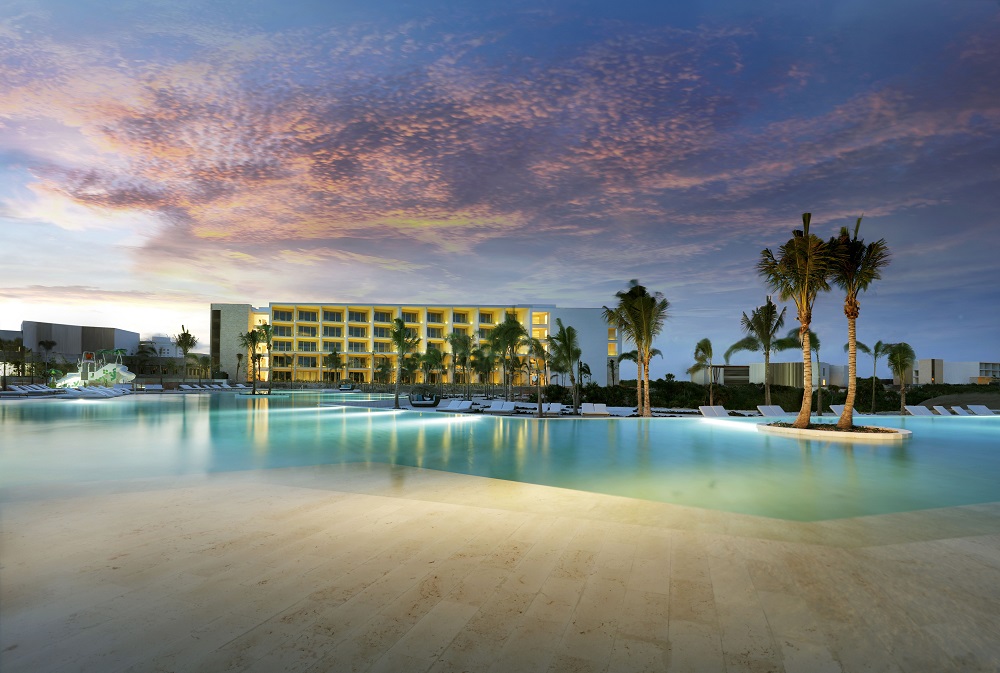 With the recent announcement of its new brand BLESS Collection, its two new properties in Costa Mujeres and expansion plans in Spain, Mexico, Jamaica and the Dominican Republic — Palladium Hotel Group has got its hands full.
In this interview feature, Nacho Gozalbo, spokesperson for the group and commercial director for the UK, shares his thoughts on the growth strategy.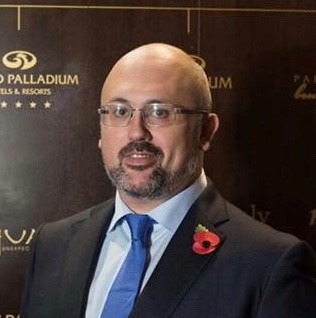 TD: What are your hopes for the new Grand Palladium Costa Mujeres and TRS Coral Hotel?
NG: With our two new hotels, we're bringing a brand new proposition to Mexico's Costa Mujeres. It's a region that is relatively unknown to UK travellers, so we're looking forward to introducing our guests to one of the hidden treasures of Mexico.
This is a new development with fabulous facilities across both the family-friendly Grand Palladium property and the adults-only TRS Coral Hotel, including multiple restaurants, bars, beach clubs, three kids' clubs, swimming pools, plus one just for kids.
"It's important to us that agents feel very comfortable with selling our hotels"
The UK is one of our most significant markets and our business development team has been working really hard this year ensuring that travel agents are fully informed about the updates and facilities on the hotels and what's on offer. It's important to us that agents feel very comfortable with selling our hotels and so we have already hosted a number of fam trips to the new hotel and we have a number of other fams and travel industry conferences in the pipeline.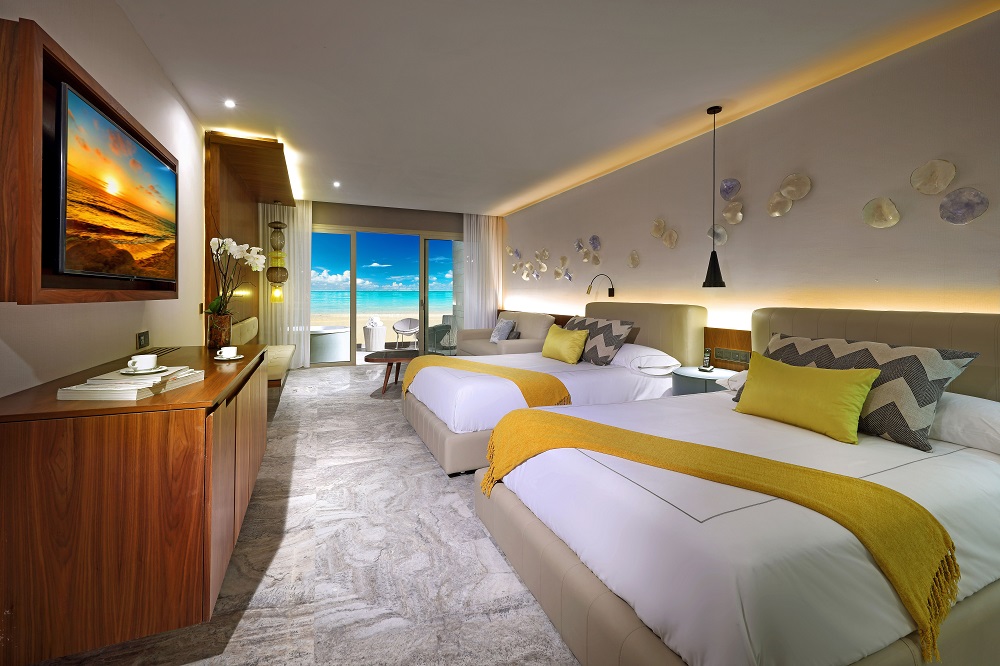 Why do you think they complement Palladium's current offering?
Over the last ten years or so, the portfolio of our properties has evolved in response to changing lifestyles and to reflect a more up-market and luxurious offering. Renovations at all our Grand Palladium properties, plus the re-launch of our adults-only brand last year to TRS Hotels, have been carried out to elevate our product and move Palladium Hotel Group further into the luxury travel sector.
"The epitome of the elevation of these brands"
After making changes to our existing portfolio, Grand Palladium Costa Mujeres Resort & Spa and TRS Coral Hotel will be the epitome of the elevation of these brands. This is emphasised by TRS Coral Hotel being named as part of 'The Leading Hotels of the World' collection – one of the only twelve properties in Mexico and the first Palladium Hotel Group hotel to receive this recognition.
While the hotels will offer the same level of service that is offered across all our other properties, Costa Mujeres will also add new facilities – such as Rafa Nadal Tennis Centre – and a different, privileged location with stretches of untouched coastline.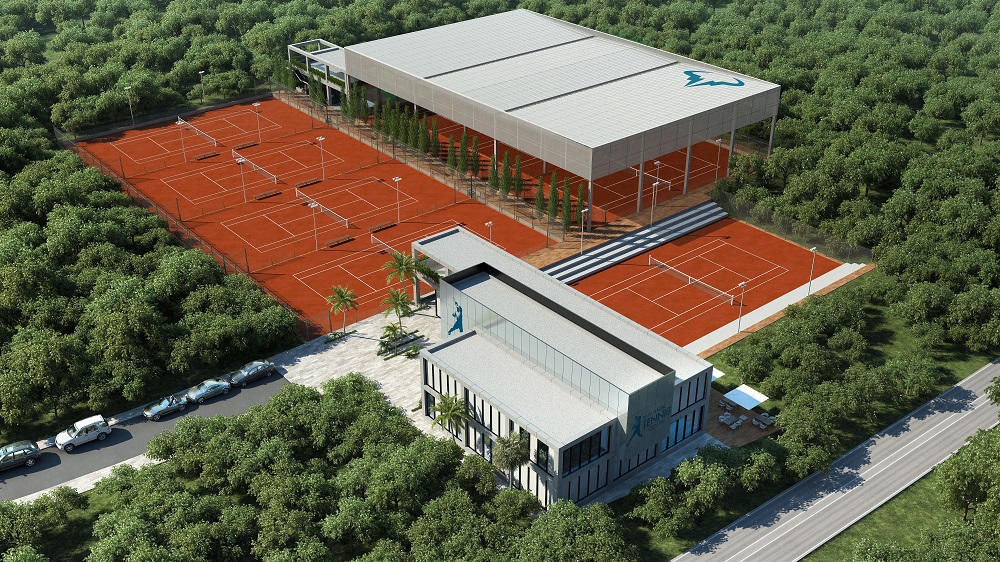 Why did you choose to open Palladium's next hotel in Costa del Sol?
We have been looking for the right opportunity to expand into new destinations for a while and an emblematic location like Costa del Sol was a great fit for our group, as we can capitalise on our knowledge of the Spanish hotel industry and our expertise in operating beachfront hotels. The Costa del Sol is also a key destination for the UK market, so the new hotel also complements our work with the UK travel trade.
"We can capitalise on our knowledge of the Spanish hotel industry"
Palladium Hotel Group will operate the hotel through a management contract, which reflects Palladium Hotel Group's growth strategy of expansion through alliances with strategic partners, where the group can apply its management know-how, operational expertise and customer satisfaction record.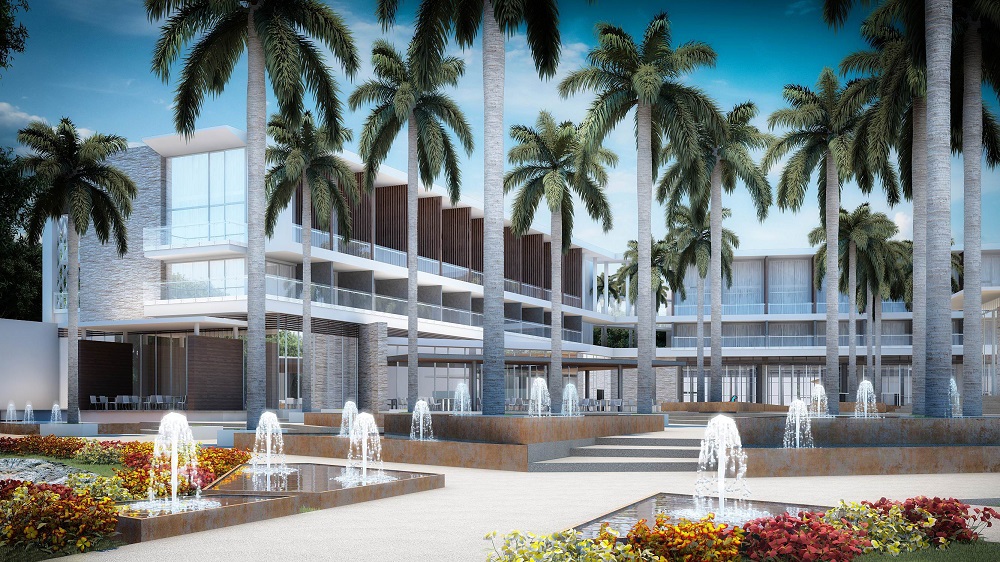 What makes BLESS Collection Hotels different from your other brands?
BLESS Collection Hotels is a completely new concept in hotels centred around a unique proposition, Hedonist Luxury. The new brand is dedicated to life's pleasures and promises to provide the most decadent luxury to its guests.
"Exclusive sensory experiences designed to feed the spirit"
The Hedonist Luxury proposition will be brought to life through a range of exclusive sensory experiences designed to feed the spirit. Flagship experiences include BATHOLOGY, a new concept whereby a personal butler will guide the guest through an exclusive bathing experience, and BLESSEDBED, which will allow guests to personalise their moments of rest through a menu of pillows and bed linen.
The hotels' gastronomic offering – from breakfast to dinner – will be headed up by world famous, eight Michelin-starred Basque chef Martin Berasategui. And the hotel will play host to a non-stop calendar of cultural events to connect guests to the destination from a cultural perspective – from live music, fashion shows, DJs to pop-up shows, private parties and art exhibitions.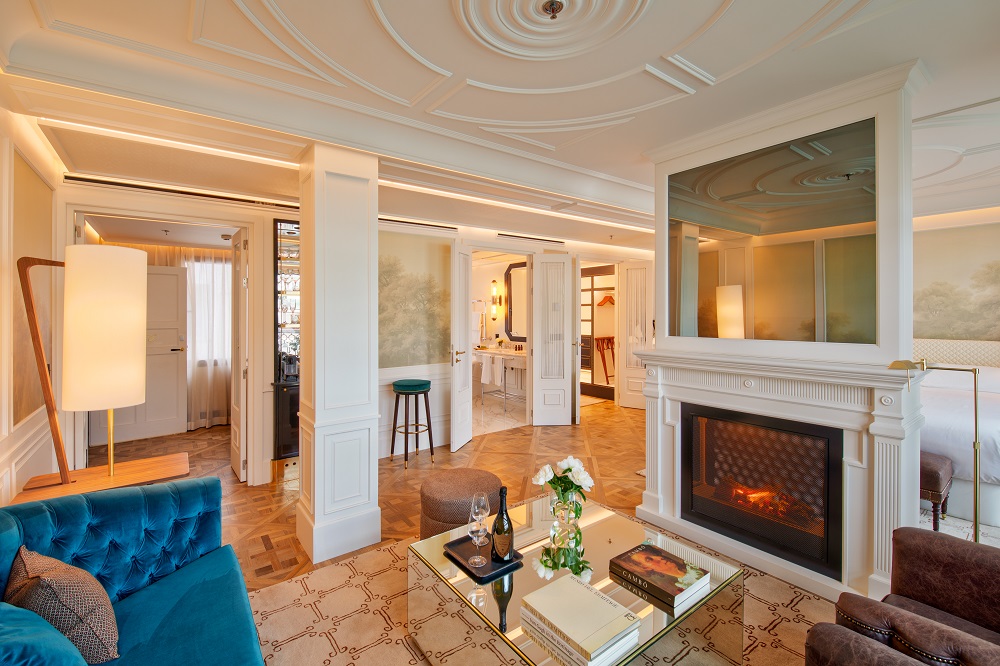 Why will Bless Collection Hotels appeal to your current clients? Or are you expecting it to attract new ones?
BLESS Collection Hotels will offer something completely new and different to our current clients. The hotel will appeal to our guests who are looking for a new kind of luxury – those whose attitude to life is based on enjoying and seeking pleasure in all senses.  We also believe that the BLESS Collection hotels will bring a whole new audience to the Palladium Hotel Group as a global brand.