Paradise Beach upgrades "magical hideaways on the most magical of Caribbean islands"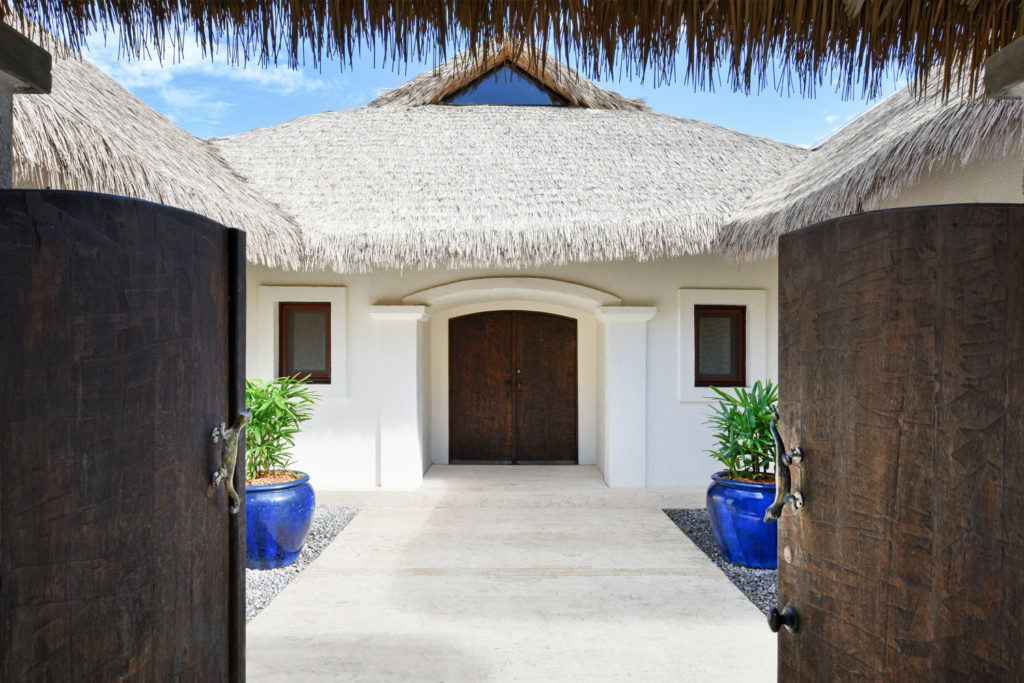 Three years after its original opening Paradise Beach Resort – located on the Caribbean island of Nevis – the company has announced it is boosting the property's inventory with five new beach houses.
The new accommodations, which opened at the beginning of last month, are raised up on stilts to overlook the white sand beaches and provide sun flecked views of the Caribbean Sea and nearby St Kitts.
James Cabourne, owner of the Paradise Beach Resort, said: "The resort's private palm fringed beachfront is one of the most secluded beaches on island and combined with our sunset and islands on the horizon aspect, truly breath-taking. With the launch of the new Beach Houses, we're able to offer a new experience of Nevis' natural beauty to our guests."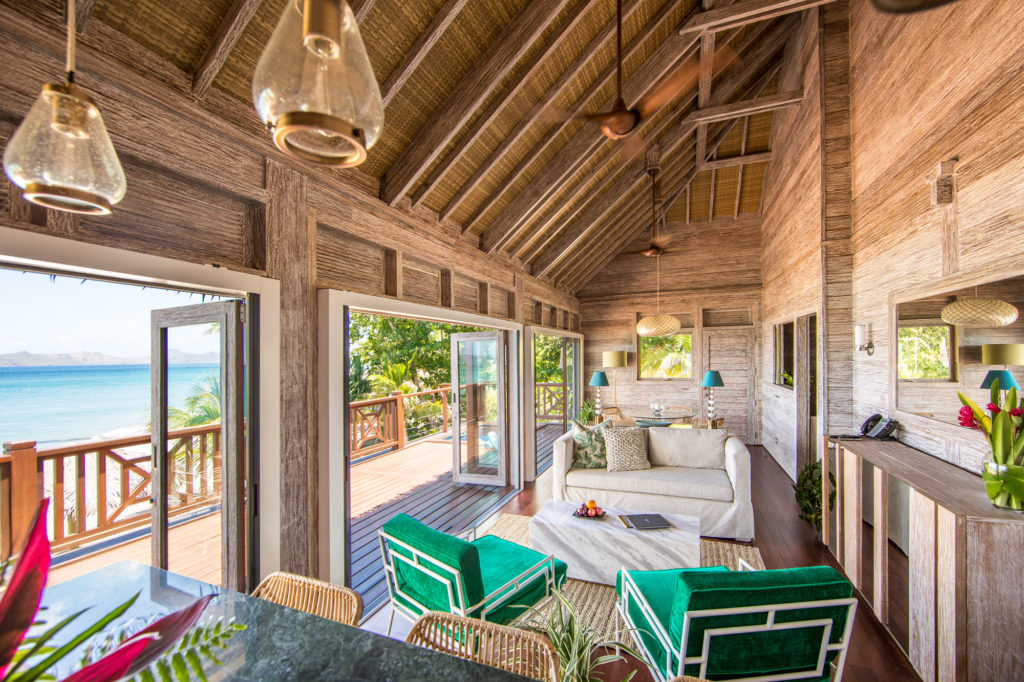 All of the two-bedroom beach houses come with a four poster king bed plus a second room with two twin beds, all completed with soft linen furnishings and ensuite bathrooms. That's not to mention the fully equipped kitchen, outdoor BBQ and grill area and private concierges on hand to make guests luxury break is as stress-free as possible.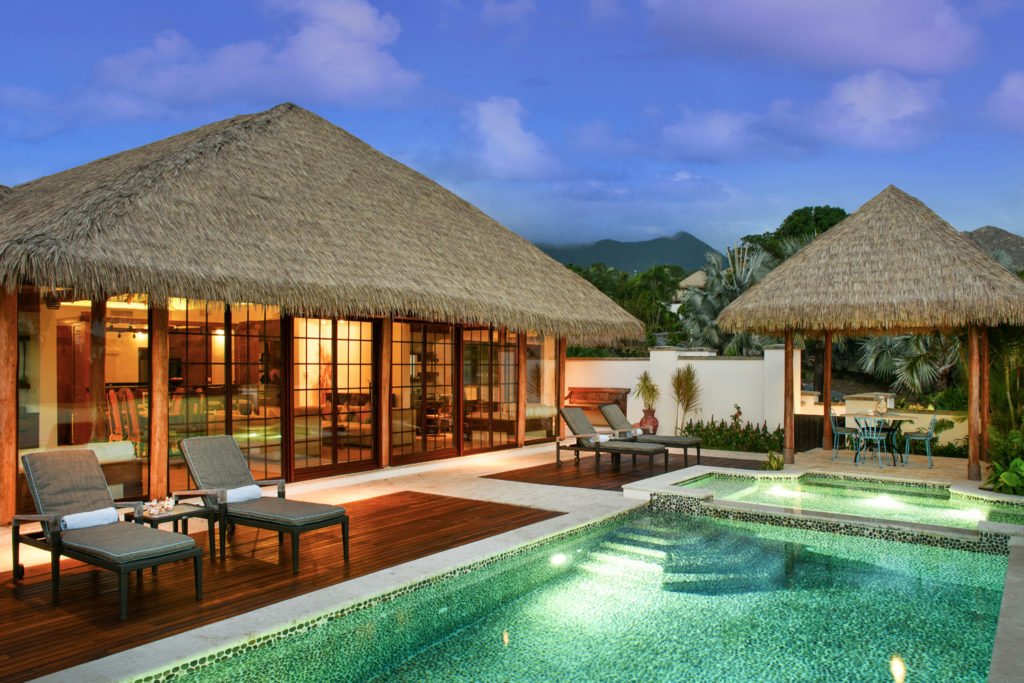 Best of all, to my mind anyway, is how the peaceful, thatched roof beach houses are found: guests must follow a trail from the lobby area down to the beach where, at the push of a button, a drawbridge staircase is lowered to welcome them in.
"A sensual palette of texture and gleam"
Designed by Naomi Cleaver, the interiors of the beach houses are crafted to reflect the understated, old school glamour of Nevis. Cleaver added: "Nevis is an irresistible alchemy of the simple and glamorous: this is the spirit I have sought to distill in the interior design of these very special beach houses where materiality, a sensual palette of texture and gleam, resonates with the beach beneath and the captivating quality of light that develops through the day.
"Custom-made furniture and light fittings combine with playful, poetic details to complete these magical hideaways on the most magical of Caribbean islands."