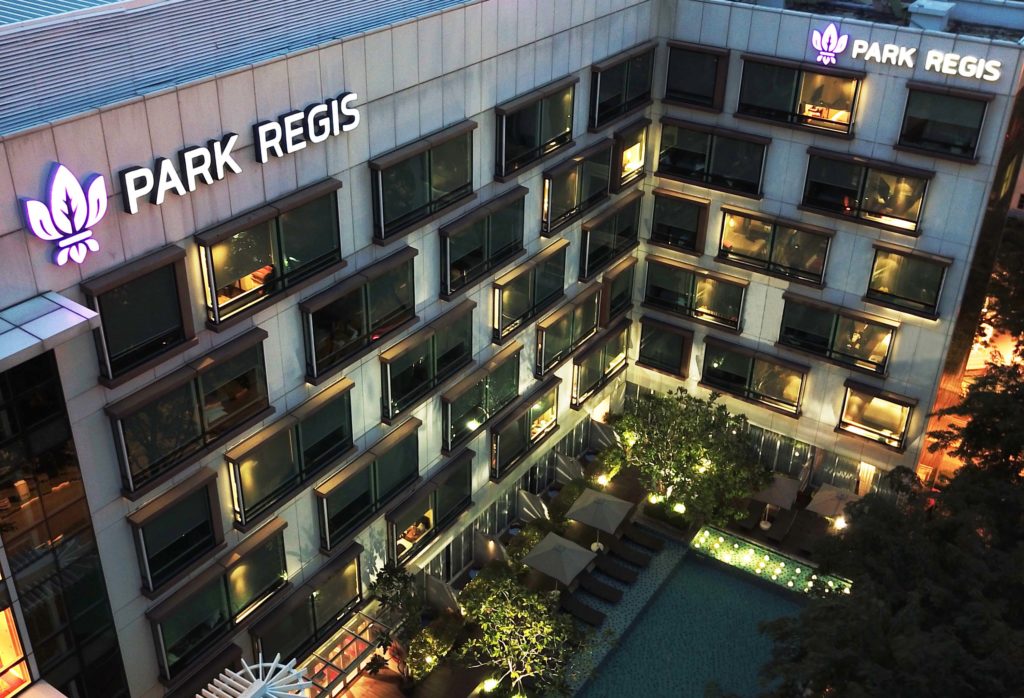 When I travel for business, I look for two things in my accommodation – convenience in terms of location and great service. Although it is my third time in Singapore, it is my first time to stay in the Clarke Quay area. I can say Park Regis Singapore has the best location. The hotel is a stone's throw away from Clarke Quay station in the purple line (North East Line) and Chinatown interchange. In a rush? The concierge will take care of hailing you a cab, while you wait in cool interiors of the hotel.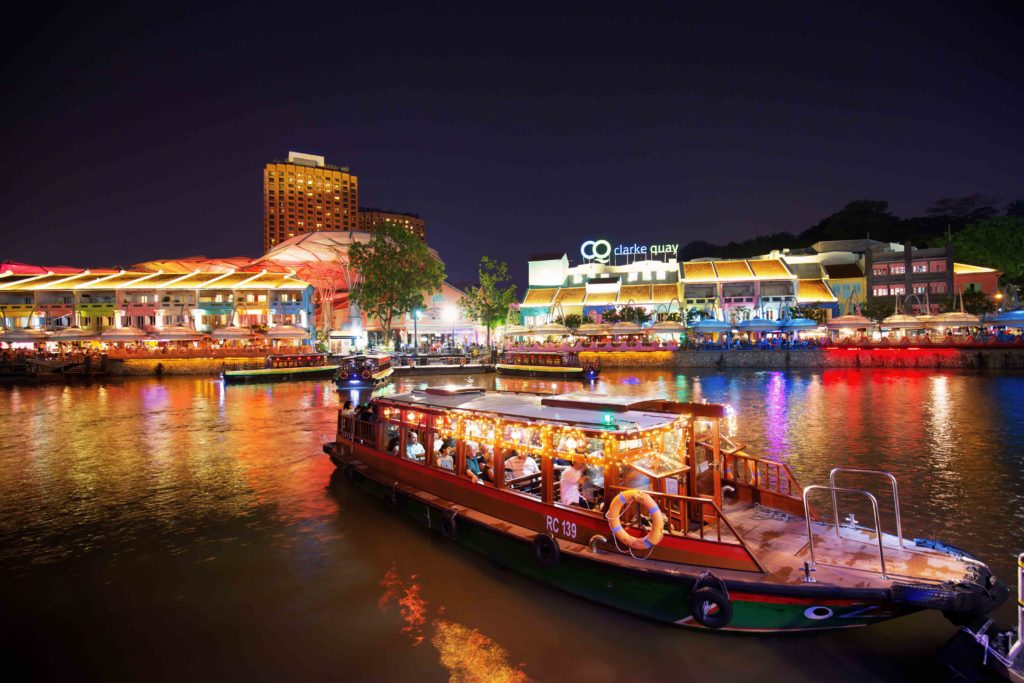 I arrived at the hotel around 4 p.m. exhausted from the flight, I told myself that I would take a 30-minute nap and would explore the nearby Chinatown for dinner, which is something I was unable to do on my previous trips. But I woke up at midnight and skipped dinner time. Unfortunately, Park Regis Singapore has no room service at that time and its restaurant closes at 10:30 p.m. However, it only shows how comfortable the bed is.
I learned that Park Regis Singapore is smacked right in the middle of great bars and food meccas. One can find the best hawker centres in Chinatown for a cheap yet delicious meal, and the best bars and restaurants for a nightcap. Head to the concierge or front desk and they can give you suggestions on where to eat and what to do in Singapore.
Spacious rooms?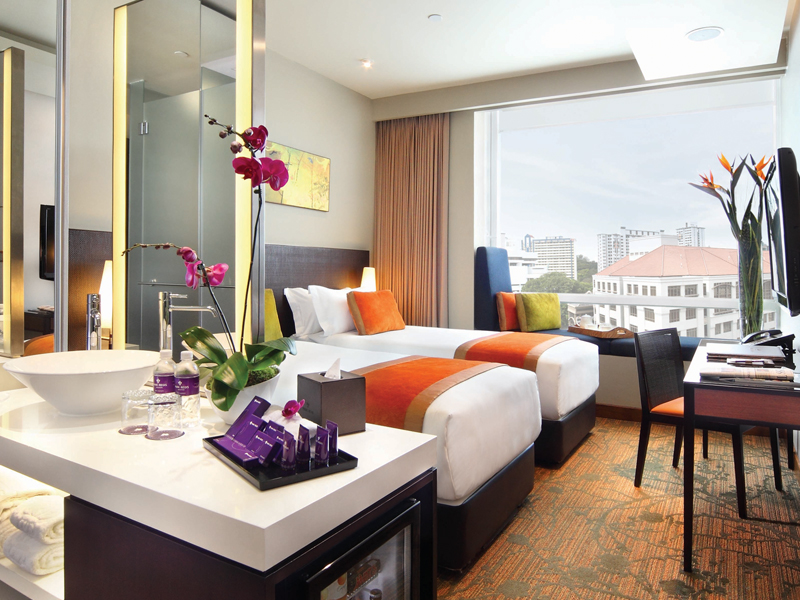 Park Regis Singapore offers 202 open-layout, studio rooms. I stayed in their merchant room, which measures 20 square metres yet it looks so spacious thanks to the huge glass window overlooking the street and pool outside and several mirrors in the room, creating an illusion of more space.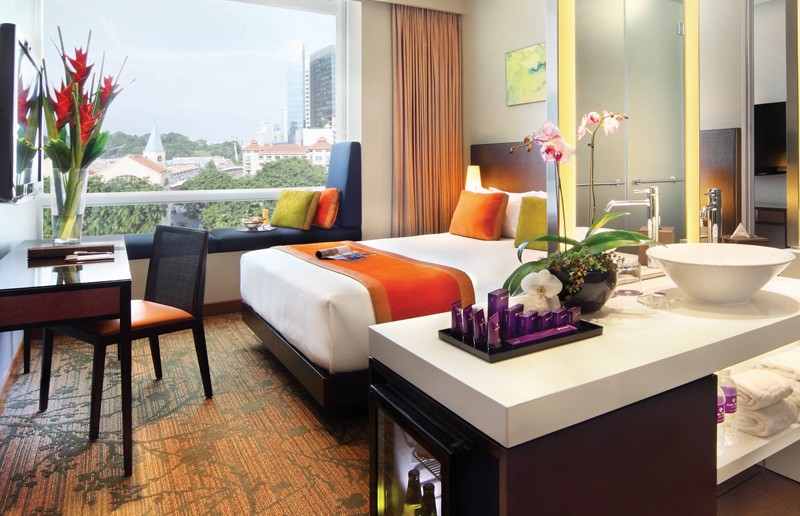 As a writer, I appreciate hotels that have desks in their rooms where I can work on my laptop. I was able to do a great deal of work during my stay. However, my favourite spot in the room is the lounge right at the window where I love to get comfortable with a good book.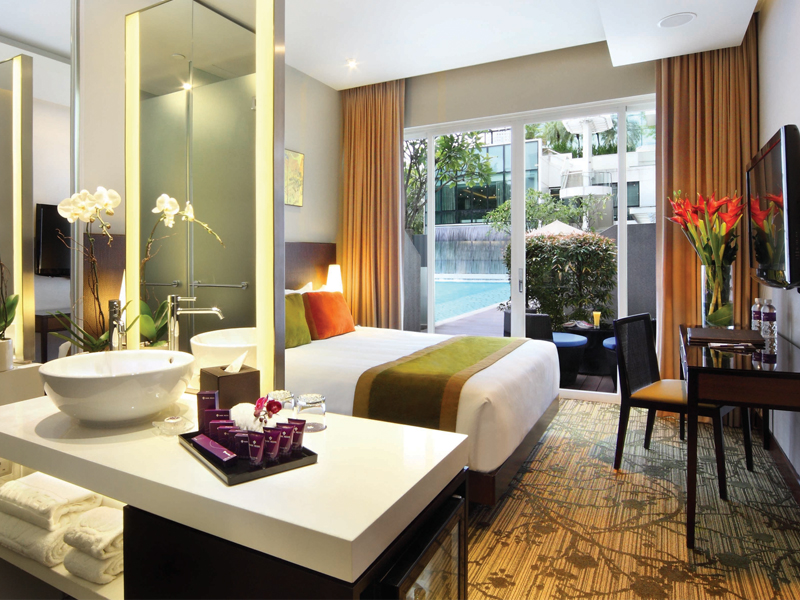 The only thing I wish Park Regis Singapore would add in their rooms is more sockets, especially near the bed where I can charge my phone at the end of the day. Although, this is just a personal thing.
Bondi book corner and laundromat
Park Regis Singapore boasts a number of amenities to ensure that guests' stay is more comfortable. The hotel has a 25-metre lap pool with cascading waterfall. The hotel has a laundromat in its basement that guests can use if they do not want to pay a slightly higher price for the hotel's laundry service. I find this extremely convenient for guests who do not want to lug their wet swimsuits in their suitcases and for those who did not bring enough clothes on their trip.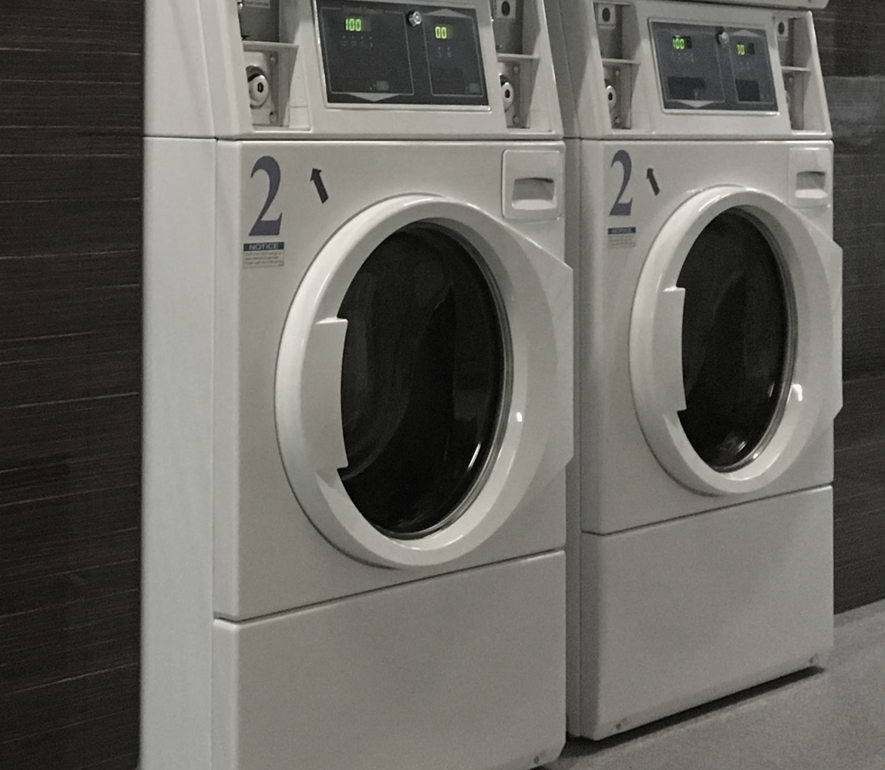 Beside the pool is a well-equipped gym and Bondi book corner where guests can borrow and donate books. Park Regis Singapore has a single meeting room with up-to-date visual equipment and conference facilities where small groups can gather together to get some work done. According to Tricia Ang, director of marketing, guests can use the room for free if it is available.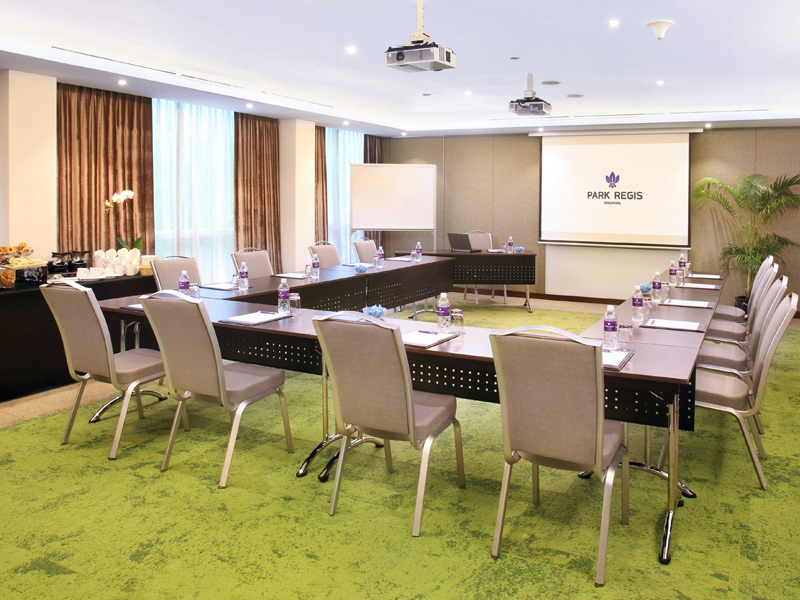 The front desk is extremely helpful, especially to foreign travellers like me, as they offer business centre services such as printing or faxing documents. Also, one can exchange currency in the hotel if you forget to do that at the airport.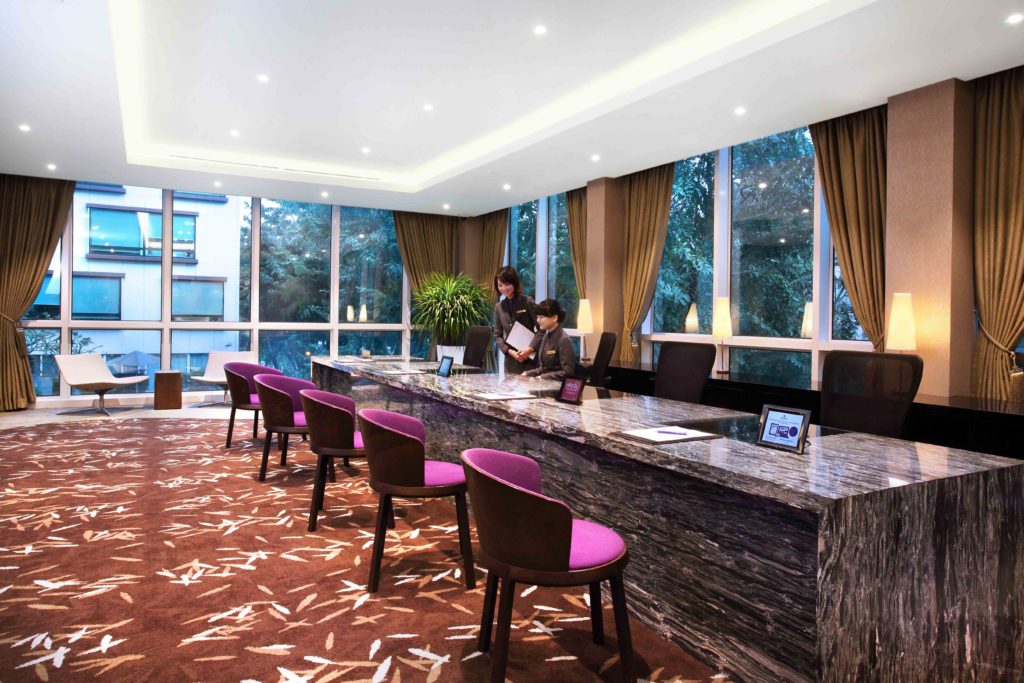 Despite the advent of technology and robotics in hotels, Park Regis Singapore emphasises on hands-on hospitality. Believe me when I say that I get a few knocks on my door with staff asking if I need anything or if everything's ok. Tricia told me the words that every staff live by when they are at work, "our motto is simple, making guests happy."