PATA's updated CRC to prepare industry stakeholders with the "important next steps they will need to advance their recovery"
Industry body PATA, (The Pacific Asia Travel Association) has announced the launch of its updated and enhanced PATA Crisis Resource Center (CRC).
The platform, created in partnership with the Asian Development Bank (ADB), has been developed, according to the company, as a way "to aid in the rapid, robust and responsible renewal of the Asia Pacific travel and tourism industry".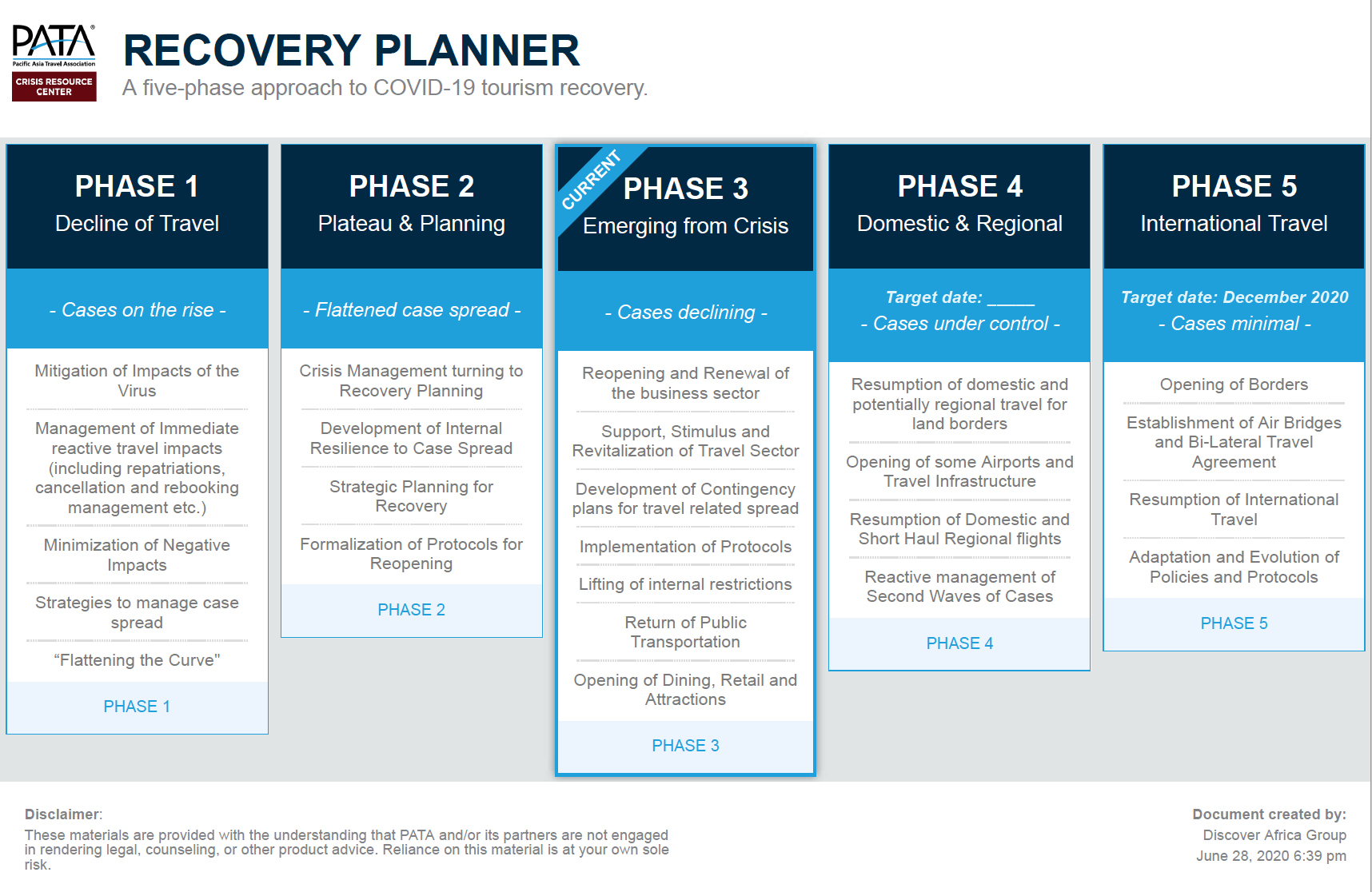 Discussing the news, Trevor Weltman, PATA's chief of staff, said:  "After a tremendous effort from our PATA team and expert advisors, we are excited to launch this expanded offering of the PATA CRC. The tools, expertise and resources kits now available on the CRC will assist all tourism actors in the Asia Pacific region to better understand where they currently are in their recovery journey from COVID-19, and ultimately help them prepare the important next steps they will need to advance their recovery efforts."
The CRC is a digital resource that was launched by PATA in the early months of 2020 in response to our member's urgent need for crisis leadership and trusted information during the initial stages of the COVID-19 outbreak.  The long-term vision of the CRC is to lead, coordinate and sustain a comprehensive world-class digital resource for crisis response, management, and recovery for the Asia Pacific Travel Industry.
The CRC provides action-oriented interactive multimedia content that is focused on crisis preparedness, management, and recovery for destinations and other tourism enterprises across the Asia Pacific. While the site was designed for destination management organisations in mind, the content is directly applicable to businesses of all types and sizes across the tourism supply chain.
One of the key aspects of the of the resource is the PATA Recovery Planner a guidance tool that allows organisations the ability to create a personalised five-phase COVID-19 tourism recovery plan. By answering a few multiple-choice questions about the destination's current COVID-19 position in order to gauge its current position, the Recovery Planner will use that information to create a destination-specific recovery plan and highlight the available resources that can assist the organisation and its stakeholders at this time