"We have no intentions of slowing down": Hilton VP talks Asian expansion
We speak with Paul Hutton, VP of operations, Southeast Asia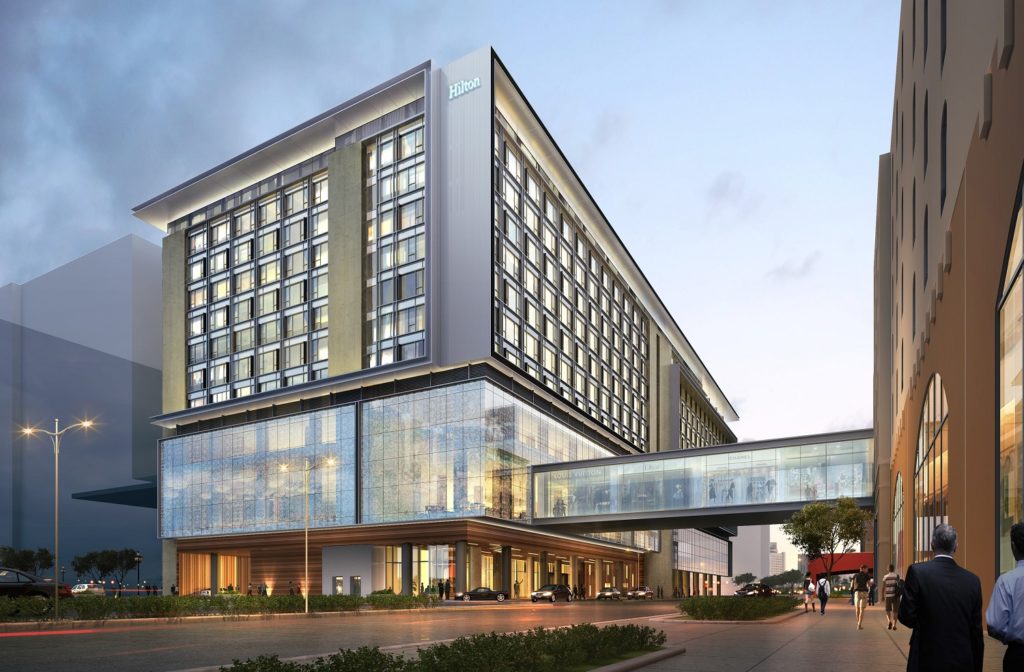 Following the recent debut of Hilton's flagship brand in the Philippines, we caught up with Paul Hutton, VP of operations in Southeast Asia to talk about the hospitality giant's expansion plans.
TD: What does the hotel opening mean for the hospitality industry?
PH: The opening of Hilton Manila is a defining moment – not just for us, but for the Philippine hospitality industry as a whole. With the launch of our brand here, we are bringing our internationally renowned hospitality standards to the Philippines.
We are very excited to have the opportunity to deliver great experiences to both domestic and international visitors to the Philippines – from the unparalleled standard of hospitality that we have become known for, to the benefits our guests enjoy as Hilton Honors members, including access to money-can't-buy experiences through our Hilton Honors auction platform, as well as innovative products such as Digital Key which allows our guests to use their smartphones to access their hotel rooms.
"95% of Hilton Manila's team members are local Filipinos"
As one of the world's largest hotel companies, we aim to make an impact not only across the industry but also on the people we work with.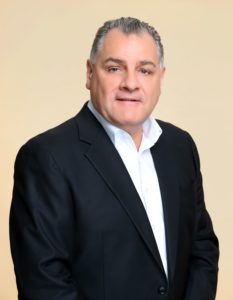 Our team members are our greatest assets, and we put a lot of effort into ensuring they have the best environment to work in.
I'm delighted to share that we have been named number one as Asia's Best Multinational Workplaces 2018 by Great Place to Work — up from our third-place ranking in the 2017 list.
This achievement underscores the great work we are doing together in making the hospitality industry one that people want to work in, and we are excited to be doing this in the Philippines as well.
In fact, we are very proud to say that 95% of Hilton Manila's team members are local Filipinos, with extensive experience in the hospitality industry.
At the same time, the opening of Hilton Manila also speaks to our commitment to Souteast Asia at large, as we continue to be where our guests want to be, in both established destinations as well as emerging ones, enhancing the guest experience for the region's travellers in the process.
Are there specific reasons why you chose the location in the Resorts World Manila complex?
The development of Hilton Manila in the Resorts World Manila complex is a strategic one. For one, the location is extremely convenient, being highly accessible from Ninoy Aquino International Airport, with direct connections to Terminal 3 via the "Runway Manila" skybridge.
"The city's most diversified integrated resort"
Additionally, as part of Resorts World Manila, the city's most diversified integrated resort, Hilton Manila is close to key business districts and convention centres, as well as Newport Mall and the Newport Performing Arts Theatre, offering guests easy access to an array of dining options, activities and entertainment.
I am confident this ideal location will help serve as a draw for both corporate and leisure travellers alike.
How do you plan to stand out in such a competitive location?
There is no doubt that the Philippines is one of the best places to be at the moment. The country is currently experiencing a travel boom, attracting 3.7 million foreign visitors in the first half of 2018 and 7.4 million visitors projected to visit by the end of this year.
Domestic travel is also at an all-time high, with more than half of the country's population – that's 60 million Filipinos – visiting local tourist destinations every year. Inevitably, with such healthy rates of growth in both inbound and domestic travel, there is an increasing demand for more accommodation from both the business and leisure markets. This has fuelled a very optimistic industry outlook – hotel occupancy is expected to rebound from 2019 to 2020.
"The foundation for memorable and sustainable travel experiences"
Amid these positive growth trends, I believe Hilton Manila is well-positioned to deliver on owner and guest expectations.
While Hilton Manila is a new property, it is backed by the Hilton brand's strong and incredibly rich heritage. The hotel also has at its core our spirit of innovation and builds upon our history of defining the hospitality experience throughout the years. Being part of Hilton Honors, it also further extends the benefits that our members enjoy exclusively through the programme.
Hilton Manila absolutely embodies what the Hilton brand stands for, and is uniquely placed to provide the foundation for memorable and sustainable travel experiences for guests visiting this culturally rich city.
What can guests expect from the new property?
Combining Hilton hospitality with the genuine warmth of Filipino service, guests can expect a sophisticated oasis for corporate and leisure travellers alike, that more than meets the ever-changing needs of these travellers.
The new hotel is also equipped with excellent facilities such as a pool with a swim-up bar, a magnificent ballroom, a 24-hour fitness centre and six versatile meeting rooms. Our guests will also be delighted to know that our guest rooms offer Hilton's innovative Digital Key "direct-to-room" technology, allowing them the convenience of using their smartphone or tablet as their room key for seamless access.
"A sophisticated oasis for corporate and leisure travellers alike"
At the same time, guests can look forward to the unique and extensive food and beverage concepts on-site, courtesy of executive chef Dennis Leslie, who has a strong Filipino heritage and is excited to bring many new and exciting flavours and cuisines to the Filipino dining scene.
Finally, guests can also expect a property that has been designed with the modern-day traveller's concerns for sustainability in mind. For instance, in line with Hilton's global corporate responsibility strategy, "Travel with Purpose", Hilton Manila offers "Meet with Purpose", which provides guests with a mindful, sustainable and well-balanced meeting or event experience.
Were there any challenges you had to conquer with this property?
A fundamental step when launching any new property is having to find the right partner who shares our values and outlook. With the growth opportunities in the Philippines, we are delighted to be partnering Resorts World Manila to bring the Hilton brand into the market and the opening of Hilton Manila is a testament to the strong partnership we have developed.
"To constantly evolve to meet the ever-changing needs of our guests"
Having said that, I believe another opportunity we have in the hospitality industry today is to constantly evolve to meet the ever-changing needs of our guests. After all, in today's digital age, the new-age consumer demands more than ever before and is increasingly expecting more personalised digital interactions across channels throughout their travel experience.
At Hilton, innovation is in our DNA, and to this day we continue to be driven by this same spirit of pioneering innovation that has run through our company since our founding. With Hilton Manila, we're excited to be introducing innovations such as our Digital Key to the Philippine hospitality market.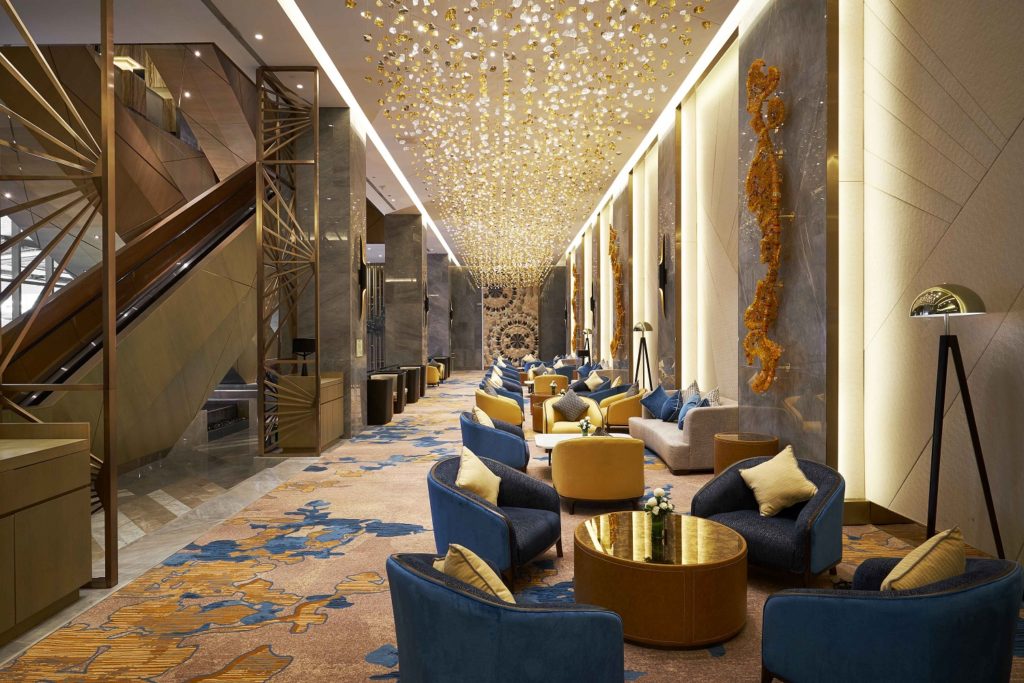 Any further plans in the country? What's your strategy for the rest of the region?
The launch of Hilton Manila marks our second hotel in the country, building upon our existing presence with Conrad Manila.
We have no intentions of slowing down – Manila and the Philippines have always been and continue to be an important part of our growth strategy in Southeast Asia. Over the next year, we are looking forward to opening the third hotel under the Hilton brand in Pampanga, Hilton Clark Sun Valley Resort. Together with Conrad Manila and Hilton Manila, we will soon have three hotels operating to cater to the growth trajectory in inbound tourism here.
"There is great momentum for the tourism market in Southeast Asia"
Taking a step back and looking at the region as a whole, I believe there is great momentum for the tourism market in Southeast Asia at the moment, particularly as urbanization continues to rise, and with more middle-class Asians travelling and seeing the world.
As vice president of Operations in Southeast Asia, my role requires me to lead the charge on Hilton's growth plans for our portfolio of brands and I'm delighted to say that we currently have 40 hotels in operation and 50 in the pipeline.
Our growth strategy in the region continues to be to focus on working with the right partners, to find opportunities to grow our brands in the right location, at the right time. It is truly an exciting time for our guests and for Hilton – over the next few years, we will celebrate the opening of many milestone properties in the region that will break new ground. This includes Hilton Da Nang – our first hotel outside the Vietnamese capital Hanoi, with more to come across Vietnam; as well as Hilton Dili Palm Springs, which will mark our brand's entry as the first international hotel to enter Timor-Leste.
Further down the line, we also look forward to bringing our iconic Waldorf Astoria brand to Indonesia in Bali and Jakarta, and DoubleTree by Hilton Vientiane, which will bring us into Laos in 2021.
Here at TD, we put our best efforts to provide the latest and most valuable content to our readers. It is a true labour of love - where we work hundreds of hours each month - to make sure we offer meaningful content. If you value what we do, please consider a donation of any amount.
This would mean the world to us! Thank you and click here to proceed!