Pausing but not giving up: Spacebase CEO on recalibrating your business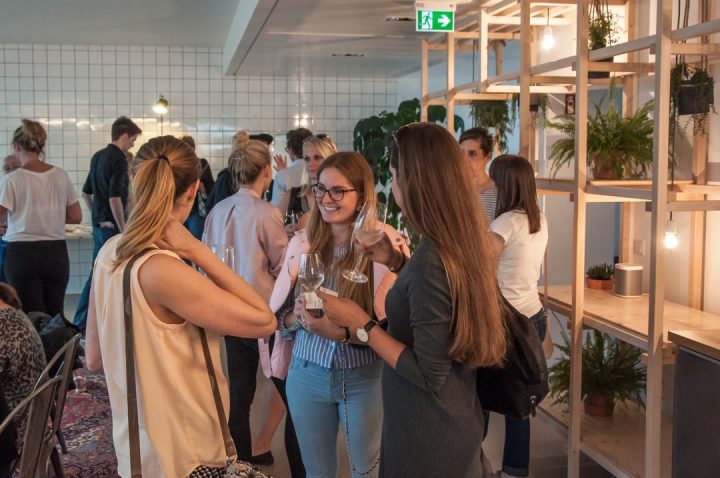 Unproductive and uncreative are how Spacebase co-founder and CEO Julian Jost described the conventional board meeting culture. Working as a strategy consultant for years, Jost has witnessed and has attended numerous company meetings and events and most of them took place in a closed room.
Jost had the opportunity to organise creative workshops, he held them in alternative spaces that are more suited the event and clientele's needs. He thinks that meetings have much greater collaborative and productive potential when organised in the right location.
Seeing the problems and the needs of the industry, Jost created Spacebase in 2015 with his close friend and former colleague Jan Hoffmann-Keining with the goal was to provide more flexible and inspiring spaces for meetings, workshops and events.
In an exclusive interview with TD Media, he revealed: "The idea organically presented itself while I was working as a consultant. Companies and I would consistently be successful with business development and project management schemes, but meetings were often ineffective due to uninspiring locations.
"Spacebase attempts to streamline the meeting process for companies, so they are both more efficient and easier to organise. We focused on one core problem in the market and then built Spacebase as a solution to that problem."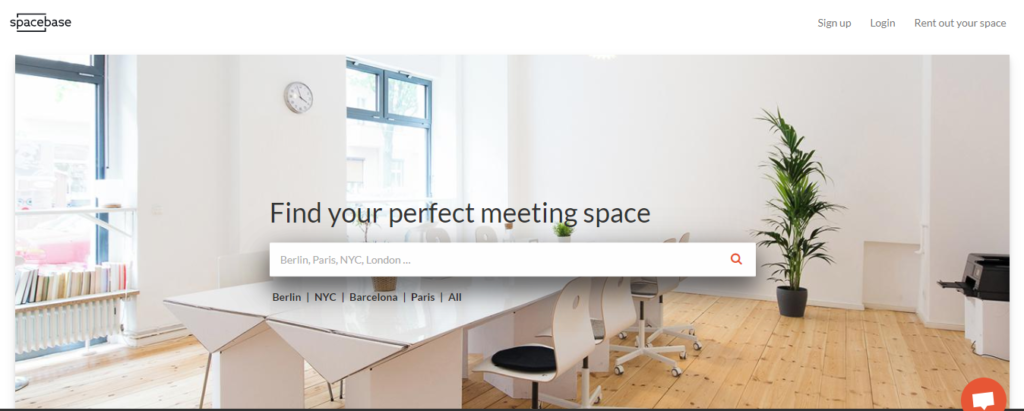 "As part of the shared economy, Spacebase connects companies with appropriate spaces for meetings, conferences and workshops. Our local scouts find locations, meet the hosts and ensure each space provides both unique and professional quality for our corporate customers.
"Companies can search over 3000 locations and book the location and extras, including catering, meeting equipment and hotel recommendations directly on our website. We also provide clients with a personal assistant to help with everything from pricing to location-specific requests and recommendations."
Tipping point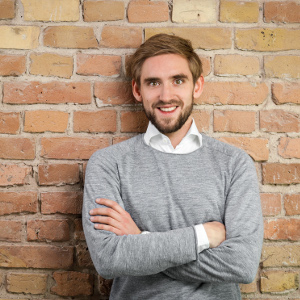 Not everything was smooth sailing. Despite the tailwinds the company has received upon its conception, Jost came to a point when he realised that Spacebase was misdirected. At the recent WiT Conference in Singapore, he shared that he took a few steps back to recalibrate and reposition the company.
He admitted to me that he even thought of giving up. After all, there are a lot of start-up companies that fail. When asked whether they thought of raising the white flag.
"More focused on a specific segment of the market"
"Yes, we thought about it, but essentially, there were too many avenues we hadn't yet explored, so we continued testing new things. The main reason we recalibrated was we realised we didn't have product-market fit. In particular, on the demand side of our platform, it was not easy to fully understand the customers' needs.
"We pivoted the product to make this clearer and more focused on a specific segment of the market, out of which we then grew to our market-leading position," Jost told me.
He successfully recalibrated his business and now works closely with businesses interested in booking through alternative outlets for their external needs through an online platform like Airbnb. For Spacebase that means a company moving away from the standard hotel conference rooms to alternative, unique meeting spaces outside the office. It offers cost-effective, unique spaces that range from subway station venues and boxing rings to art collective and water tower meeting spaces.
Moving forward
Having a definite path and direction to head to, Spacebase currently offers a fully automated booking experience. In the future, the company plans to invest heavily in automating the extra, individualised services offered by each specific location. Spaces who self-manage their profiles can offer smaller things like extra packages, and the company intends to have all these individualised offerings available for clients to book directly on our website. This is a fundamental step to the Spacebase's long-term goal of developing into a broader distribution platform for their partners.
"People will increasingly look for out of the ordinary spaces"
When asked about the MICE trends for 2019, Jost said: "Regarding our focus on booking and organising spaces, services and logistics, we can expect two upcoming trends: First, standard inventories are not relevant anymore.
"People will increasingly look for out of the ordinary spaces that provide a specific "experience", which will fall into our realm of innovative, creative spaces that cannot be found, for example, in a hotel chain.
"Second, we can expect a strong push towards the "Amazon-isation" of the industry. More people will book locations live in real-time with processes that are fully integrated to other platforms. Companies will use one platform, covering several aspects of event logistics, and individual, buying and negotiating merchants will no longer be used."