European Summer: Make hay while the sun shines
If the recent heatwave has left you craving a summer that never ends, extend the season with a September sojourn to sunny Mediterranean shores, with cultural tour specialist Peter Sommer Travels.
It has announced an array of cruises and escorted holidays to Croatia, Greece and Turkey, led by archaeologists and historians.
Travel in a small group at a relaxed pace, explore fascinating ancient sites, visit pretty islands and historic cities, swim in secluded coves, and join like-minded companions as you learn more about each destination from the accompanying tour guides, all of whom have academic backgrounds in history, art or archaeology.

Croatia
Cruising the Dalmatian Coast
Discover one of Croatia's most diverse coastal regions on this seven-night gulet cruise, which offers an intimate and off-the-beaten-track take on Dalmatia and its wonderful cuisine. Accompanied by Dr. Helena Tomas, one of the world's leading researchers in Aegean archaeology, visit the magnificent cathedral and trio of mighty fortresses in beautiful Šibenik, view one of Europe's most outstanding collections of ancient glass in Zadar, gaze in awe at the near-fully preserved medieval cityscape of magnificent Trogir (a UNESCO World Heritage Site) and travel to the tiny island of Nin, home to one of Croatia's medieval capitals.
Walking and Cruising Southern Dalmatia
Combining a gulet cruise with walks through some of the region's most beautiful landscapes, this seven-night holiday, led by Dr. Helena Tomas, brings Croatia's rich and turbulent history to vibrant life. Walk atop a 5km wall dating back to the 14th and 15th centuries in Ston, enjoy ever-changing vistas and sites ranging from prehistory to the Middle Ages on Mljet, and explore the UNESCO World Heritage Site of Stari Grad Plain on Hvar. Travelling aboard a traditional gulet, there will also be opportunity to enjoy the pretty Dalmatian coast, and to sample its fresh seafood, fine wines and superb meat and cheese dishes.
A Gastronomic Gulet Cruise in Croatia
Explore the cuisine of Croatia on this seven-night cruise along the Dalmatian Coast, working up an appetite for your next feast with a swim off the gulet in sparkling blue Adriatic waters or relax on board. Visit local producers and sample authentic regional dishes, fine wines, liqueurs and olive oils; participate in cooking classes led by experts; and dine at selected konobas (traditional restaurants).
Greece:
Cruising the Aegean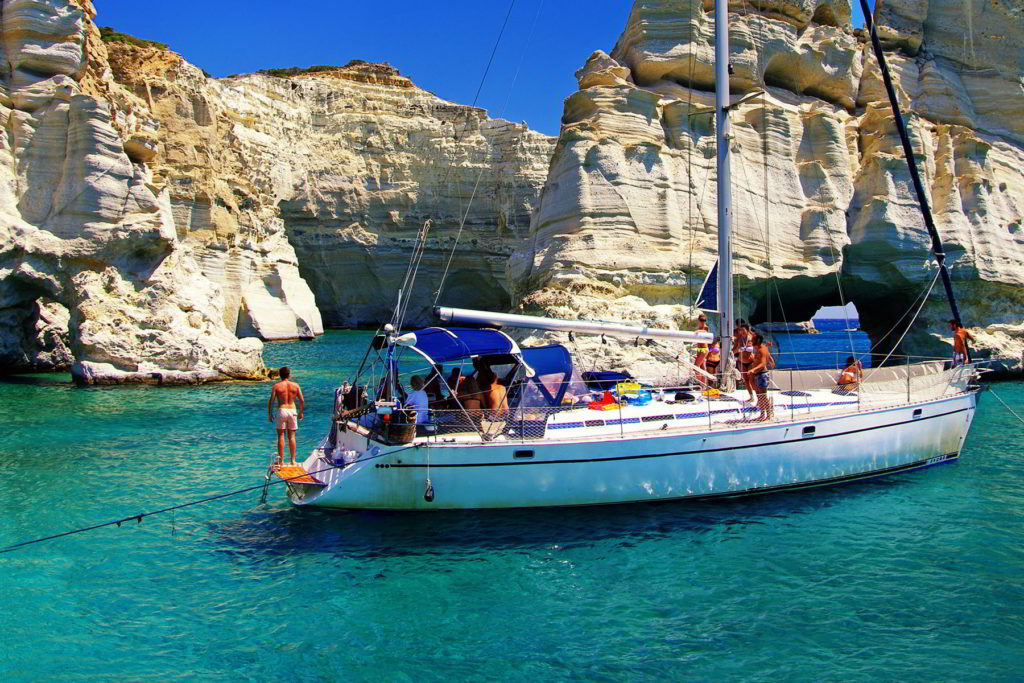 Arguably the most ethereally beautiful part of the Aegean, the Dodecanese islands boast a rich and intricate history, each with its own distinctive story to tell. On this seven-night cruise, visit mountainous Kalymnos, Nisyros with its brooding volcanic cone, Patmos crowned by its extraordinary UNESCO-listed monastery, and secluded Pserimos. Expert guides will lead you through the islands' intriguing past during informative shore excursions, before returning to your elegant gulet to feast on meals freshly prepared on board or heading out to specially selected tavernas.
Exploring the Peloponnese
This 15-day holiday explores the southern part of the Greek mainland, a large peninsula with a long and spectacular history. Journey through stunningly beautiful scenery and visit up to six UNESCO World Heritage sites: the gargantuan Bronze Age fortifications of Tiryns and Mycenae, the Classical splendours of Olympia (famous for the games that still bear its name), the grand Temple of Apollo at Bassai, Epidaurus (home to the finest of all ancient Greek theatres) and beautiful Byzantine Mystras, with its painted churches.
Turkey:
Cruising the Carian Coast
Delight in a section of Turkey's Turquoise Coast that remains mostly untouched by mass tourism and other modern developments on this seven-night gulet cruise, with archaeological experiences and beautiful maritime landscape. Starting in the quiet resort town of Göcek on the Gulf of Fethiye, follow the intriguing Carian shoreline to Bodrum, visiting fascinating ancient sites en route, each of which has a story to tell about the region's past: from the famous cities of Knidos and Kaunos to more remote treasures such as the mighty Rhodian fortification at Loryma, and long-forgotten Lydae.
Walking & Cruising the Lycian Shore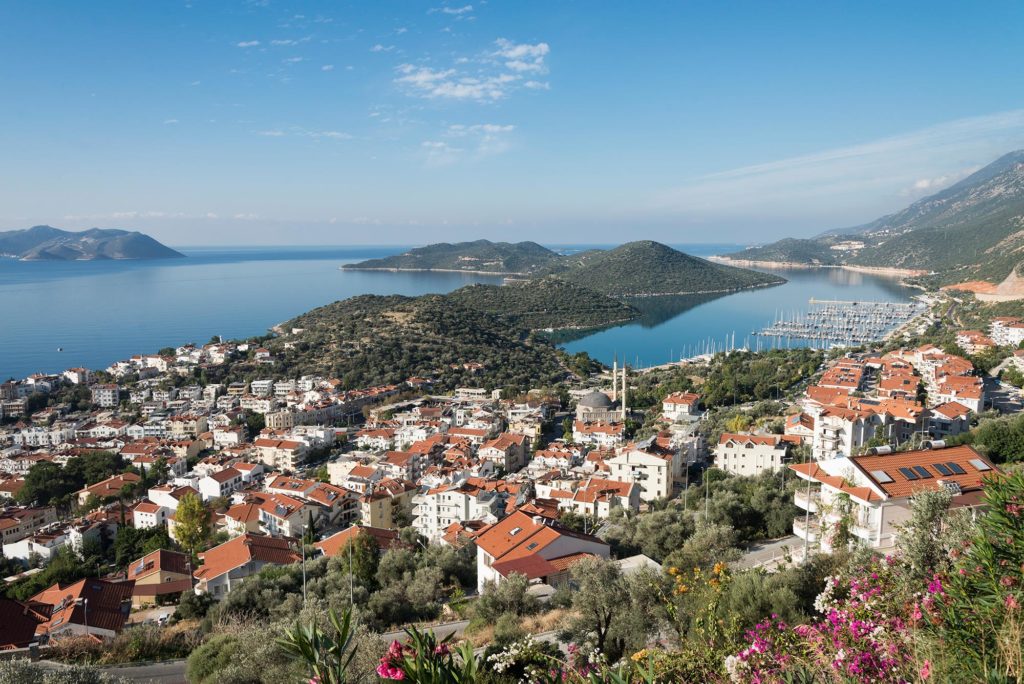 Stretching 300 miles along one of Turkey's most remote and untouched coastlines, the Lycian Way is considered by many to be among the world's best walks. On this two-week cruise led by Peter Sommer, most of the walks cover a distance of five to six miles and take around three hours to complete, at a comfortable pace, with plenty of time to stop for a swim or simply to take in the spectacular views. After a day exploring on shore, retreat at an elegant gulet for warm hospitality and wonderful food.