PHD Chamber organises 9th International Heritage Tourism Conclave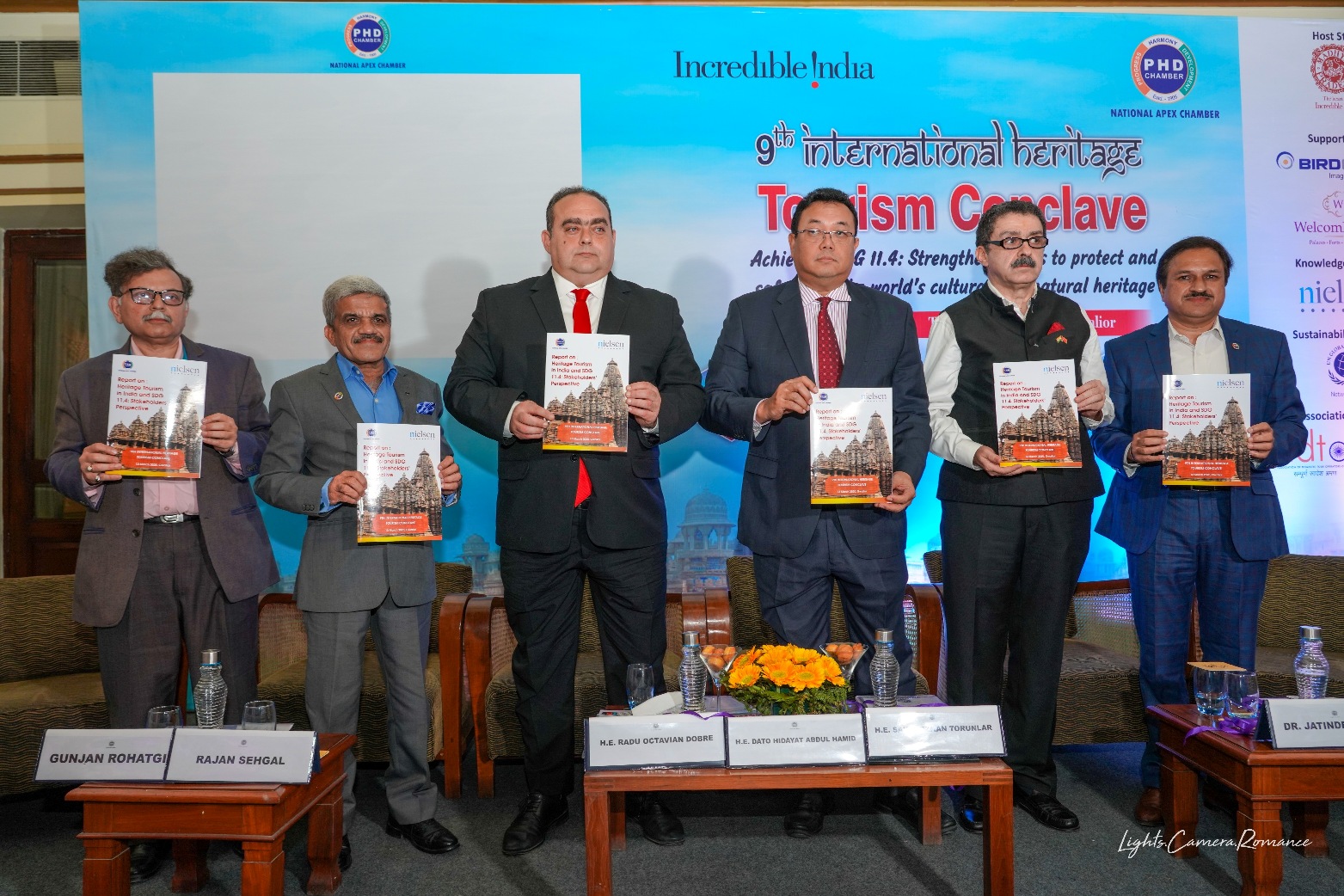 PHD Chamber of Commerce and Industry (PHDCCI) recently organised the 9th International Heritage Tourism Conclave with the theme 'Achieving SDG 11.4: Strengthen efforts to protect and safeguard the world's cultural and natural heritage' in Gwalior. The programme was supported by India's Ministry of Tourism.
The industry association and its knowledge partner- Nielsen India jointly released a knowledge report titled 'Heritage Tourism in India and SDG 11.4: Stakeholders Perspective'. The report gives a holistic view on heritage tourism across the world and in the country. It provides ample scope and opportunities towards preservation of world's cultural and natural heritage.
Rajan Sehgal, co-chairman of the tourism committee in PHDCCI said: "We need forums like these to brainstorm what steps can be taken to correct the skewed balance of tourist traffic, where bulk of the foreign tourist arrival is limited to a few prominent destinations. Some basic factors that need attention are improving connectivity, providing a better overall experience and greater outreach programmes overseas to attract more visitors."
A heritage walk was also organised during the programme for all the delegates to enjoy the heritage of Gwalior, not only as past, but as a living tradition. The conclave was attended by over 100 delegates.