Slowly but surely: Philippines' tourism reopening takes cautious strides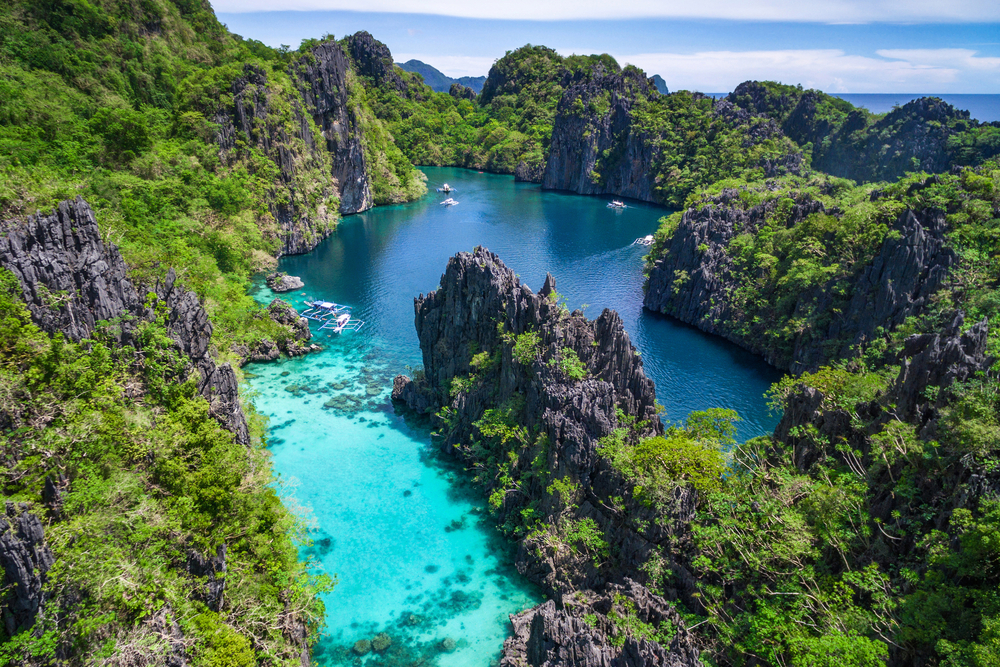 While leisure travel is not in full swing yet, travel companies and suppliers are hard at work in adopting the "new normal" for the Philippines' tourism reopening.
New Normal
New travel measures are needed in order to contain the spread of the virus. The Department of Tourism (DOT) formulated health and safety protocols by working with several government bodies and stakeholders to ensure safety throughout the travellers' journey.
Airports and airlines
As we navigate the post-COVID world where preventive measures are part of the norm. Temperature checks, foot baths, and acrylic partitions are only some of the new things that will welcome you to establishments in the Philippines. Also, mask-wearing and social distancing are mandatory.
Operations of airlines are still limited prior to Philippines' tourism reopening. At the time of writing, only the following are allowed to travel to the Philippines at present:
Filipino citizens, including their spouses and children who may be foreign citizens (If the foreign citizen spouse is travelling alone, proof of marriage must be presented)
Foreign diplomats and officials of international organizations accredited to the Philippines
Uniformed personnel for official business, especially those transporting medical supplies, laboratory specimens, related to COVID-19, and other humanitarian assistance.
Likewise, the airline said the Philippine government is implementing mandatory quarantine and testing procedures for all arriving passengers, such as:
Upon arrival, all passengers will undergo a swab test (RT PCR COVID-19 test) to be performed by trained government personnel.
While awaiting test results, passengers must stay either in a government-designated mandatory quarantine facility or in an accredited quarantine hotel.
Payment for accommodation in a government-designated quarantine facility shall be shouldered by the traveller, except that the cost for Overseas Filipino workers (OFWs) shall be shouldered by the Overseas Workers Welfare Administration (for land-based OFWs) and by MARINA or the local manning agency (for sea-based OFWs).
Travellers whose test results are negative will be allowed to go home.
Travellers with positive test results will be transferred to a designated hospital for further medical management.
the aforementioned rules are subject to change as the government will soon allow some foreign citizens to enter under certain conditions in preparation for Philippines' tourism reopening. These include the possession of an existing long term visa and prior reservation and booking to testing and quarantine facilities. The entry of these foreign nationals is still subject to airport capacity.
For outbound travellers, several requirements are prescribed by the Inter-Agency Task Force on Emerging Infectious Diseases (IATF-EID) which include:
Confirmed return ticket for those travelling on tourist visas;
Adequate travel and health insurance to cover rebooking; and
Accommodation expenses if stranded; and hospitalization if infected.
Accommodations
The Philippines' Department of Tourism came up with the "New Normal Health and Safety Guidelines for Accommodation Establishments" in pursuant to the national policy on mitigating the transmission of COVID-19 and Philippines' tourism reopening.
All accommodation establishments in the country must obtain accreditation to operate (whether it is to accommodate guests or operations of in-house food facilities for take–out or delivery. Secretary Bernadette Romulo-Puyat advised tourism stakeholders, particularly hotel and resort entrepreneurs to secure a DOT Certificate of Authority to Operate before going back to business.
The application for the abovementioned certification is free. Establishments only need to submit to the DOT Regional Office their Letter of Intent to Operate, while non-DOT-accredited hotels and AEs will need to apply for accreditation to ensure compliance of basic requirements.
The guidelines detailed hotel operations from guest handling to housekeeping to disinfection of different areas. Aside from body temperature check, foot baths, and sanitisers in every corner, some of the new protocols are: Guests must complete a Health Declaration Form upon check in; contactless payment is highly encouraged; and hand-shaking is not advised, the practice of Filipino Brand of Service (FBS) or the "Mabuhay Gesture" in greeting and receiving guests, as well as other forms of contactless greeting, is highly encouraged.
Obsessive cleaning and disinfection of surfaces and high touch areas are part of our daily lives by now. These protocols aim to protect consumers and employees against the invisible enemy.
Some of the important sections in the guidelines are the management of symptomatic guests and referral of patients.
Create a holding area for symptomatic guests with travel history from identified countries with high cases prior to transport to the hospital. Holding area must conform to DOH standards.
Immediately refer guests with fever (> 38 C) and/or cough, and have a history of travel to identified high-risk countries or localities within the Philippines, to the nearest hospital.
Assure guests of assistance in case they begin to manifest symptoms such as fever and/or
Keep the symptomatic guest confined in the room originally used until trained transport providers are available to transport him or her to designated referral hospital.
Coordinate with the referral hospital for necessary transportation of symptomatic guest/s.
Screen existing guests, well or sick, for fever and/or cough, and travel history using the health checklist provided by DOH.
Immediately inform the doctor on duty or the emergency response team for assistance for coordination to the referral hospital or the Barangay Health Emergency Response Team (BHERT) for assessment if any staff is concerned about the condition of a guest, or if a guest request access to medical services.
Staff and personnel shall avoid employing any discriminatory action against any sick person with high fever and cough for fear of contracting or spreading the disease.
Commencement of operations without DOT Certificate of Authority to Operate will not be allowed to open and may subject the property to the relevant penalties under applicable laws, rules, and regulations.
Travel Bubbles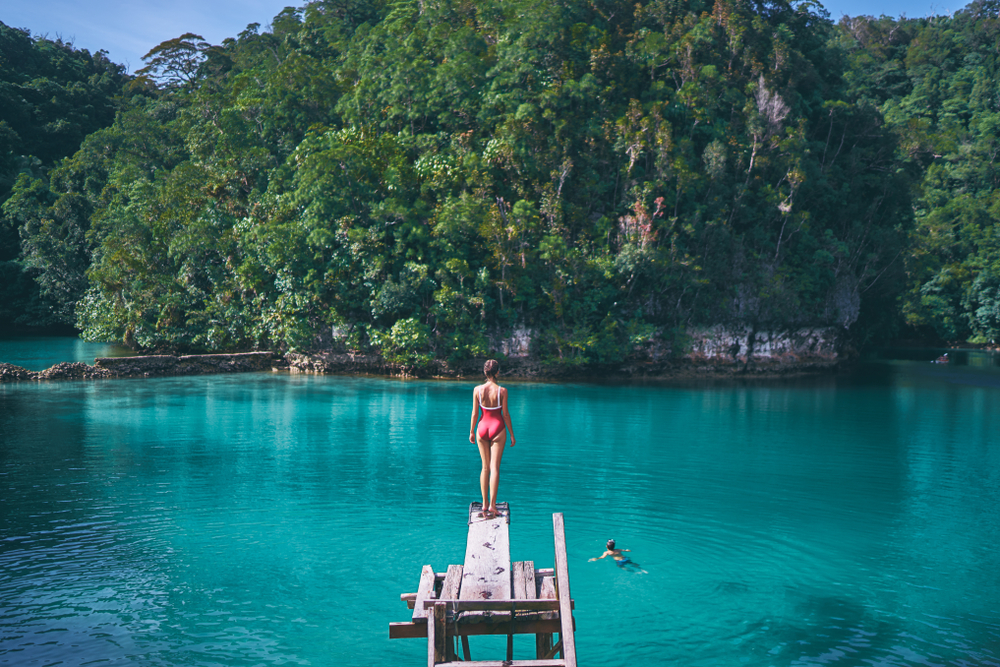 Before the highly anticipated Philippines' tourism reopening, the tourism department is mulling to create "travel bubbles" once tourism resumes, which will allow travellers from places with low to zero coronavirus cases to visit select destinations in the Philippines with little to no COVID cases as well. Currently, the department is looking into collaborating with Australia and New Zealand.
"We will still be fixing the safety protocols because again, the main concern of tourists now–domestic and international–is whether it is safe. We will first open up the destination that is safe with virtually zero COVID cases and number two, we will check the health protocols," Romulo-Puyat said.
She said DOT is now in talks with its Australian partners and is pushing for direct flights from Australia to the "safe" and virtually "COVID-free locations" that may soon open in the Philippines.
This initiative is backed by Senator Sonny Angara who said that apart from Australia and New Zealand, other countries such as Thailand, Singapore, China, South Korea, Vietnam, and Japan are also exploring the idea of "travel bubbles" to revive the tourism industry.
Paving travel corridors is only one way to instil confidence to travellers to book that flight. There are 10 commercial international airports around the country: in Metro Manila, Cebu, Clark in Pampanga, Bohol, Davao City, General Santos City, Iloilo, Kalibo in Aklan, Puerto Princesa, and Zamboanga. These are gateways to the country's diverse regions.
There are several provinces in the country that are still COVID free that will be beneficial for the Philippines' tourism reopening. It will be a perfect chance to explore other locations in the country that is not heavily visited by tourists. Moreover, with more than 7000 islands, there's plenty of space for social distancing.