Picking up steam! London cruise sector steers ahead with new offerings in post-Covid times
Contributors are not employed, compensated or governed by TD, opinions and statements are from the contributor directly
Kyle Haughton, MD of City Cruises UK talks about how the cruise experiences in London on river Thames has picked up post the pandemic and the regional experiences that have gained momentum in the post-Covid travel world. The largest tour boat operator on the River Thames, City Cruises offers acclaimed sightseeing experiences and signature cruise experiences in London, sightseeing and specialty cruises in Poole, and sightseeing, dining and self-drive boats in York.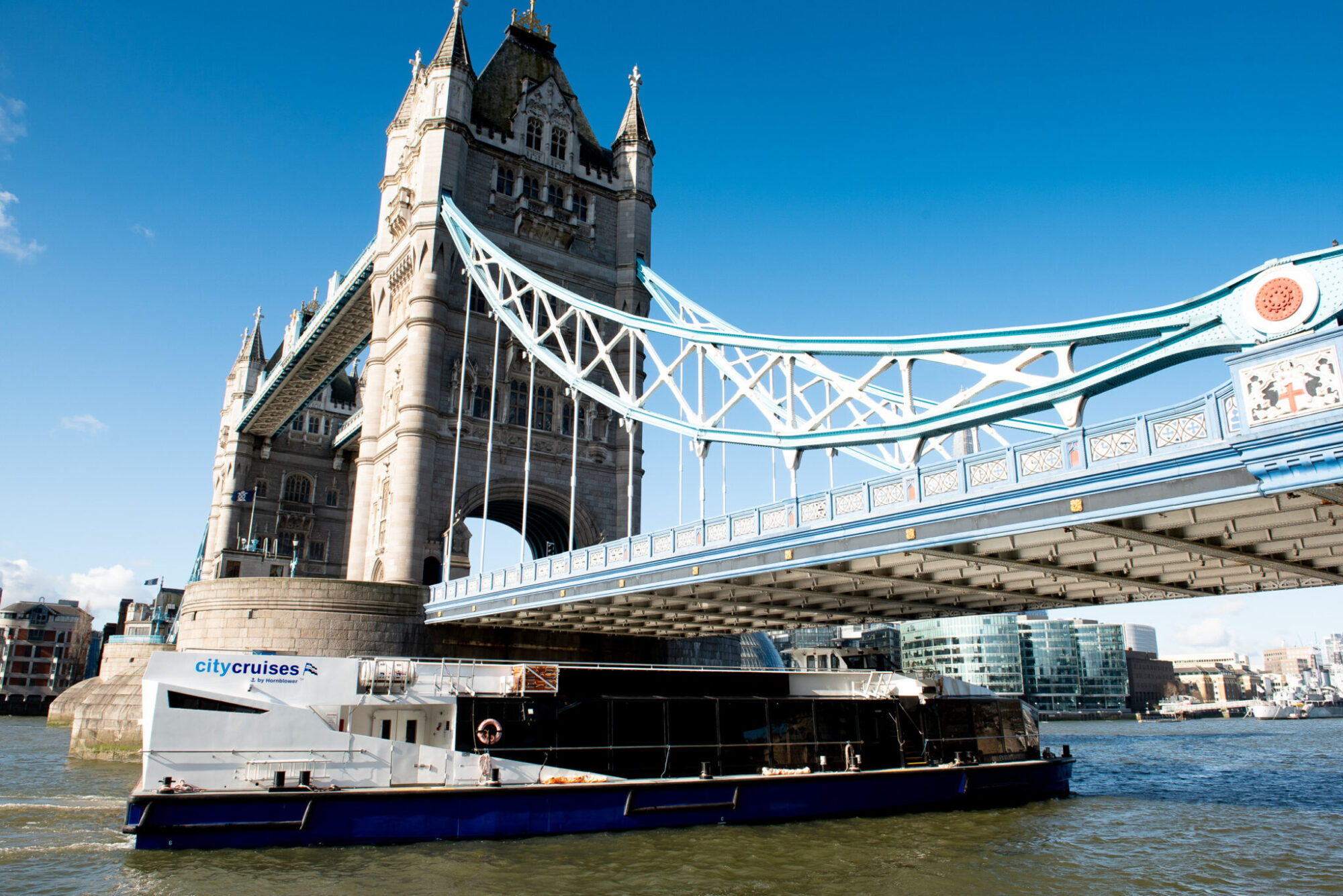 Last year, the company underwent a major rebrand driven by City Cruises' US owner Hornblower Group, a global leader in world-class experiences and transportation. This meant the UK operations now falls under the over-arching brand 'City Experiences' which represents a diverse portfolio of experiences in major travel destinations worldwide, and aligns more than 25 existing brands into a single brand identity, offering locals and tourists a broad range of water and land-based experiences.
Steering ahead of the pandemic
A family business for 23 years until bought by Hornblower in 2019, the rebrand and subsequent alignment with the global portfolio of the parent company Hornblower was tremendously important for City Cruises in the UK and supported us through the incredible challenge of the global pandemic. Times were tough for us, as they were for the entire tourism sector in the UK, however we are a resilient business and I feel confident for our future going into 2022.
One of the major impacts of COVID 19 for us was the closure of global borders all but obliterating our international market. The overseas market usually makes us 72% of our audience for sightseeing and this was almost entirely absent in 2020 and 2021. However, we successfully pivoted the business to focus entirely on our domestic customer. In our favour was the outdoor nature of the City Cruises experience which was incredibly attractive for our customers wanting to keep safe whilst enjoying a semblance of normal life once lockdown restrictions were relaxed.
Regional experiences gaining momentum
In spite of the challenges posed by the pandemic, our regional experiences in Poole and York flourished and in 2021 boomed. We saw record performance of both ports, with York achieving 6 consecutive record months between June and November due to the staycation effect. A stand-out product was self- drive boats which saw a 176% increase in revenue compared to 2019.
Things were more challenging in London where recovery was slower and staycation appeal was much weaker. Whilst we couldn't make up for the shortfall of international visitors on sightseeing, we successfully attracted Londoners and the domestic market to experience our products and saw that dining cruises and Thames jet speedboat rides had particular appeal. We consistently sold out of these products across the peak summer months.
Strong demand for charters for 2021
Not surprisingly, the charter market suffered hugely with so many restrictions on private events. In the second half of 2021 we saw strong demand for charters for winter 2021 and beyond but these were immediately impacted by Omicron and the work from home rules which caused many businesses to cancel Christmas parties and move their bookings into 2022. We are hoping to reinject an appetite for private charters this year and have some exciting plans for this sector moving forward.
Despite the challenges of the past 24 months, we are confident for the future recovery of City Cruises and for UK tourism. According to the latest Mintel research there's pent up demand for all attraction types amongst UK audiences – 37% of adults expect to visit more often than they did pre- pandemic and 45% expect their previous levels of attendance. There's no doubt the British public is looking forward to getting out and about with friends and family and enjoying life once again.
Whilst forecasts show that the international market won't fully return to pre-pandemic levels until 2024, we have the marketing power of being part of global brand and will be launching some new and exciting products this year to attract our friends from overseas. Importantly, we are also part of the efforts from the travel community to lobby the government on the importance of inbound tourism which is worth £28 billion annually. In previous years 1 in 7 jobs in London was from hospitality and tourism.
Of afternoon tea and Sunday lunch sessions
We are planning to take advantage of continued and emerging trends such as the desire for experiences that suit inter-generational families, the ongoing demand for al fresco experiences and an interest in panoramic views and we will utilize these trends in marketing campaigns.
To kick off the New Year we've just launched a romantic Valentine's Day Afternoon Tea Cruise, and Mother's Day Lunch cruise, and in April we launch our first ever Sunday Brunch River Cruise complete with a delicious buffet to ensure that guests leave with a full stomach. From a stocked bar to an on-board DJ, this cruise is perfect for a weekend well-spent. Also, in April we will be launching the Taste of Britain Cruise which, as the name suggests, is an exploration of various British dishes that guests can enjoy as they indulge in a welcome glass of the ever-beloved Pimm's and entertainment from a live performer. Not to mention taking in the wonderful view of the nation's capital while spending time with those close to us.
And that's just for starters. We will be launching campaigns later in the year to capitalise on the Queen's Platinum Jubilee as well as initiatives to celebrate major sporting moments such as the Commonwealth Games and the Football World Cup. The future is looking bright on the river for City Cruises.