Play on! Moxy Hotels unveils augmented reality experience in Asia Pacific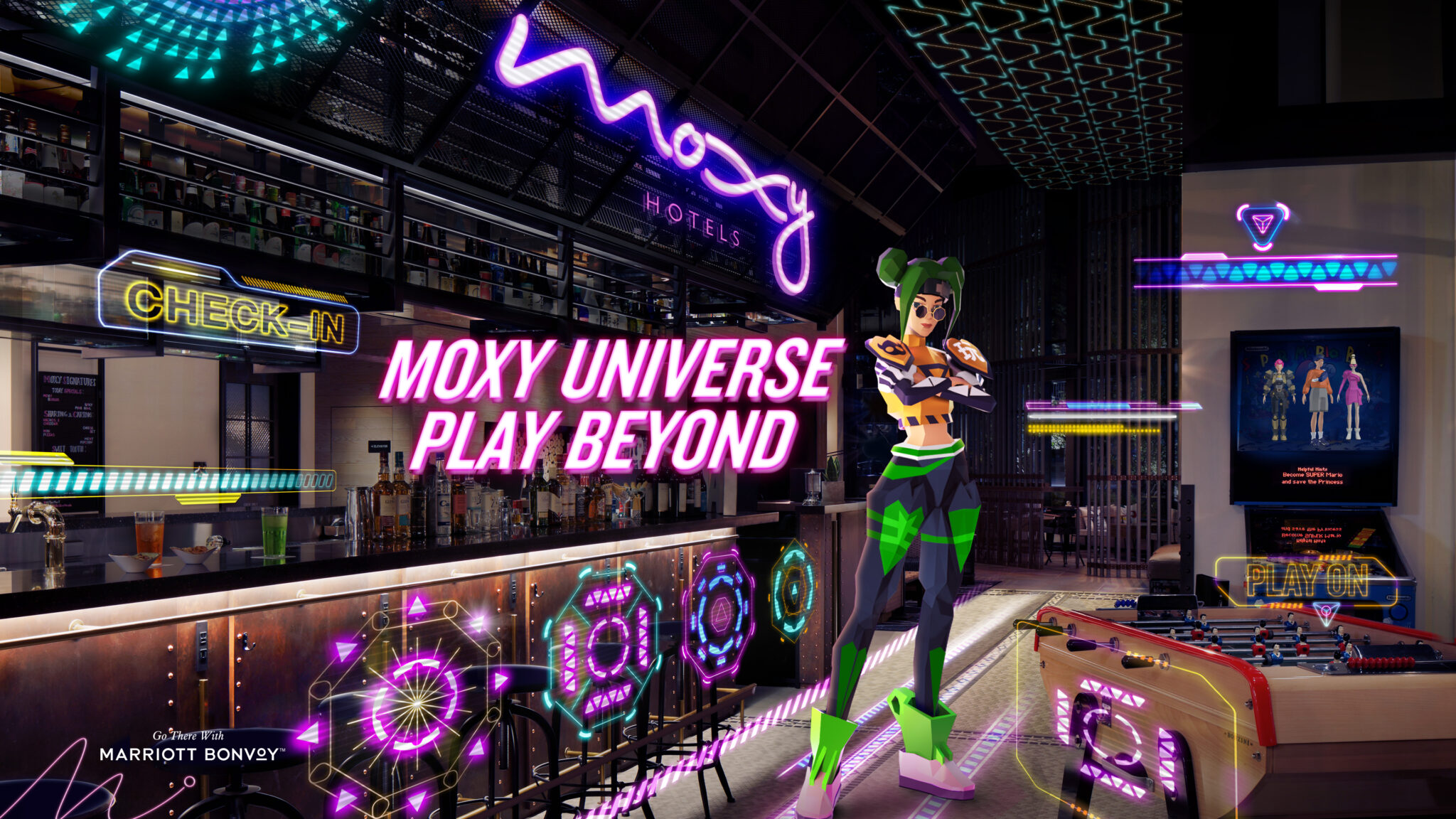 Moxy Hotels, part of Marriott Bonvoy's portfolio of 30 extraordinary brands, has recently rolled out the launch of the "Moxy Universe, Play Beyond" augmented reality experience in Asia Pacific. Designed for the young-at-heart, Moxy boldly breaks the rules of a conventional hotel stay, bringing its "Play On" experiences from the hotel to the virtual world through the Moxy Universe.
From Shanghai to Tokyo, guests are invited to explore the Moxy Universe with their own avatar in 12 Moxy hotels across Asia Pacific from July 12 through December 31, 2022. Before arriving in-person to each hotel, guests can access the Moxy Universe via mobile devices to customize their own avatar, with a selection of hairstyles, outfits, and accessories.
Upon checking in at the hotel's signature Bar Moxy, guests will instantly enter the Moxy Universe by scanning a designated QR marker to unlock a minimum of five challenges throughout the hotel's guestroom and public spaces to win great prizes.
"We are very excited to launch the 'Moxy Universe, Play Beyond' experience across all Moxy hotels in the Asia Pacific region," said Jennie Toh, Vice President, Brand Marketing and Brand Management Asia Pacific, Marriott International. "Moxy has always challenged the status quo by inviting guests to live in the moment. With the campaign, we are bringing Moxy's 'Play On' spirit to another dimension through fun, immersive experiences while creating greater connections with our guests."