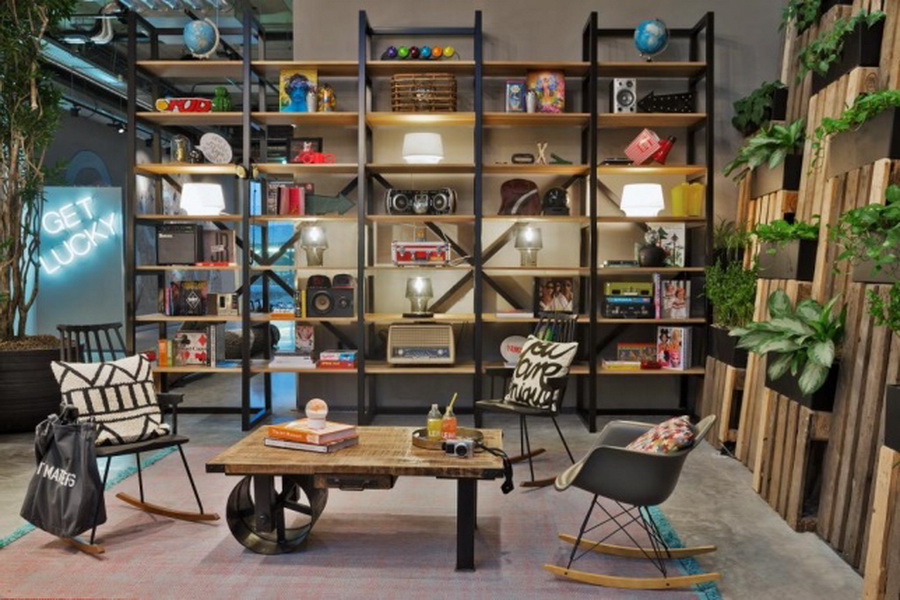 Following the opening of its Malaysian location in October last year, Marriot International's experiential brand Moxy Hotels, has returned to Europe by opening Moxy Houthavens in Amsterdam, its first site in the Dutch capital.
Building on its reputation for providing a new take on the traditional hotel stay, Moxy have chosen well in laying down some roots in Amsterdam, a city known for its laidback culture, cutting-edge museums, galleries, and nightlife.
From the moment you enter and witness the buzzing lobby, where the check-in desk doubles up as the hotel's bar where guests are greeted with a complimentary 'Got Moxy' cocktail upon arrival, you know this is a different guest experience.
Made up from 120 rooms, with grand views of Amsterdam and featuring 'functional, flexible and uncluttered design', free wifi, 43″ flat-screen TVs; Moxy is not just for kicking back and relaxing. Indeed, with its choice of kickboxing, yoga, Pilates classes coupled with punch bag sessions this is one hotel that wants you to work, rest and play – hard.
The concrete floors and walls of the Living Room lined with contemporary paintings and set against a backdrop over looking Houthavens dock yard, is the hotel's thoughtfully designed meeting space perfect for parties, impromptu meetings or intimate exhibitions.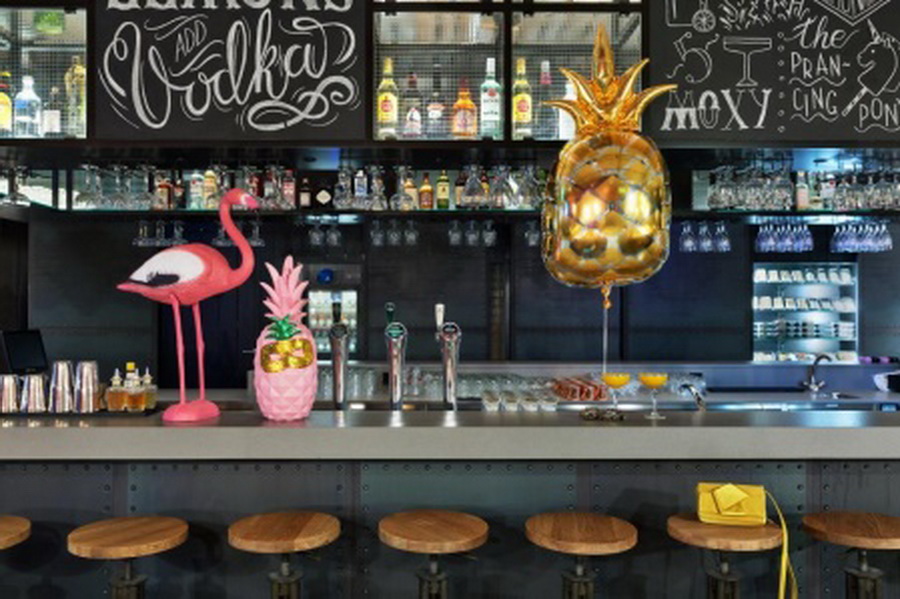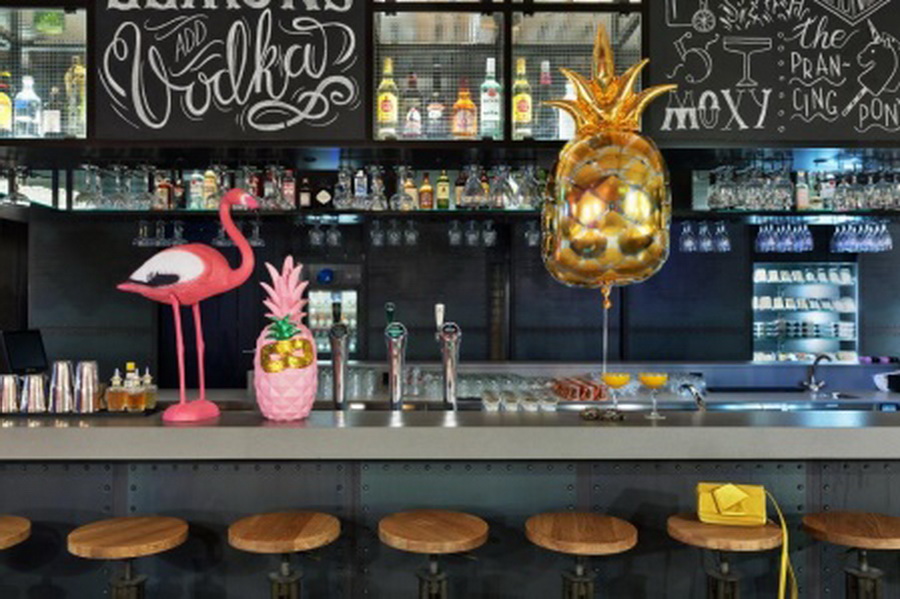 John Licence, VP for Marriott International's Premium and Select Brands Europe, said: "Moxy Hotels continues to revolutionise hospitality with the opening of Moxy Houthavens through its contemporary, playful design, high-tech enabled environment and booming location, all at an accessible price-point.
 "London has been replaced by Amsterdam as Europe's most attractive hotel investment destination. We see great potential in the Houthavens area and Moxy, just like the city of Amsterdam, is fun, spirited and has its own bold approach to hospitality and we look forward to introducing it to fun-hunting travellers."