Ponant has published a Mediterranean & Northern Europe brochure with itineraries for summer 2019.
The cruise company has included its latest additions in the PONANT EXPLORERS series, Le Bougainville and Le Dumont-d'Urville.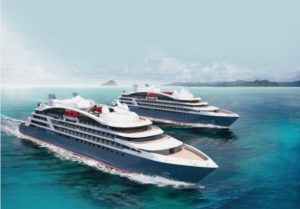 These new-generation ships combine a smaller capacity (92 staterooms) and Cleanship label awarded by Bureau Veritas.
Equipped with a removable marina platform enabling guests to swim and engage in other activities directly from the ship, as well as a submersible mini-port providing easy access to nautical activities (kayaking, paddle boarding, water skiing and more), the new vessels also have a multi-sensory underwater lounge called Blue Eye.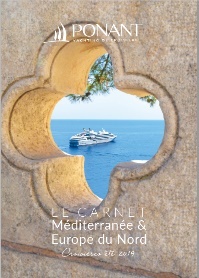 For summer 2019, there are 46 cruises to the Mediterranean and Northern Europe, including 5 new itineraries and ports of call such as Gytheio, Syracuse and Brindisi.
Ponant's ships can access places that are inaccessible to larger vessels such as in the Mediterranean: the Bay of Kotor, the Corinth Canal, Bonifacio, and Stromboli.
Cruises to the Mediterranean & Northern Europe at a glance:

38 cruises to the Mediterranean, including 5 new itineraries
8 cruises to Northern Europe
45 UNESCO World Heritage Sites
Ports of call such as Gytheio, Igoumenitsa, Syracuse, Brindisi, Reggio Calabria, Piran.
As an example, a new itinerary is The Eternal Aegean:
Discover Elafonisos, a small island at the southeastern edge of the Laconian Gulf, Amorgos, Delos, Mykonos and Syros, and the Cyclades. Sail from Valletta to Istanbul aboard Le Bougainville, on 14 July 2019 (9 days / 8 nights). The cruise is priced from €3,140.