Portugal unveils 'CantSkipOpening' campaign for international visitors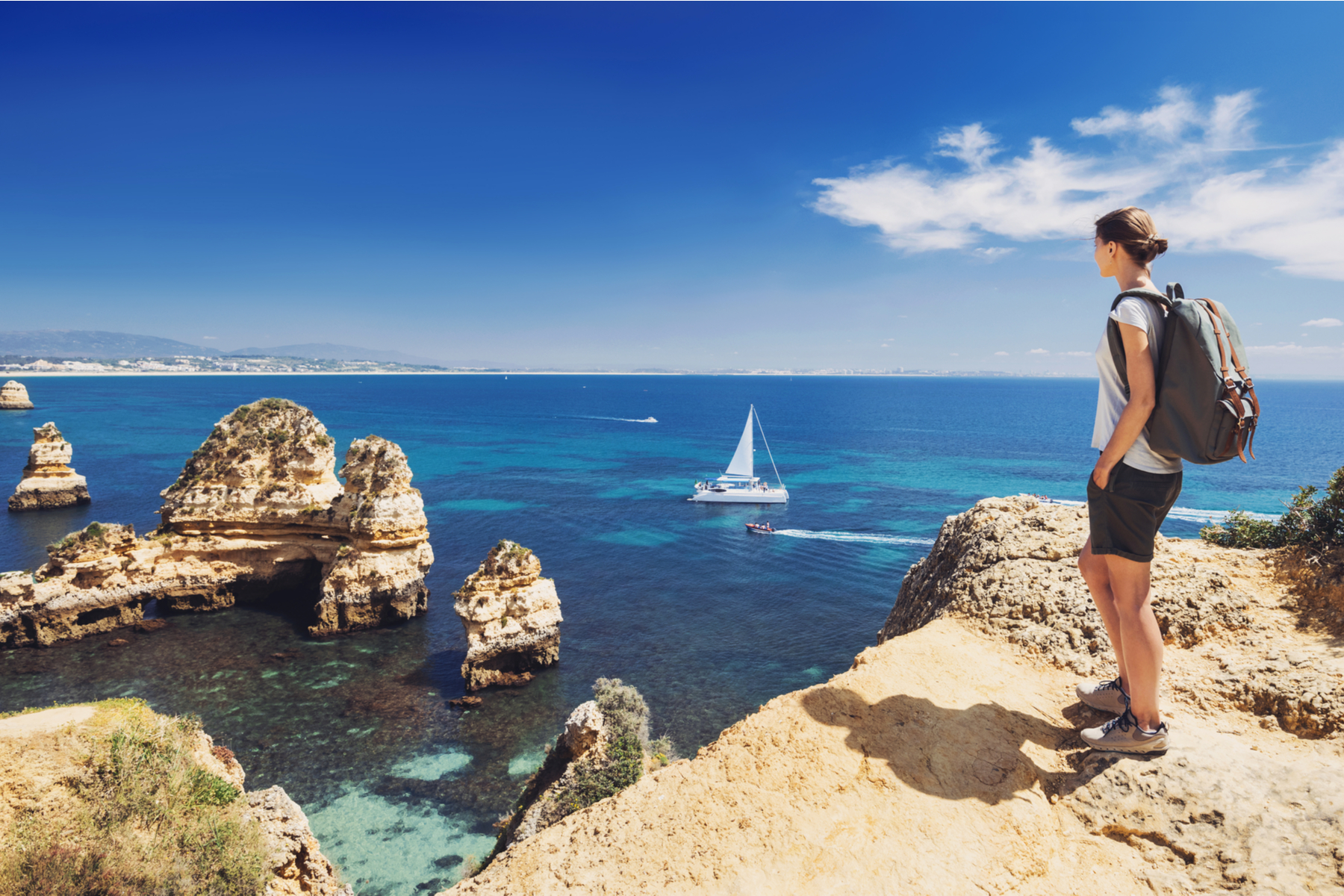 From #CantSkipHope to #CantSkipOpening, with borders open – Portugal is officially ready to welcome international visitors. The country is welcoming everyone with open arms, with the commitment to continue ensuring the implementation of health and safety measures which allow for tourists to maintain their confidence while enjoying their time exploring the magic of the oldest country in Europe.
Tourists visiting Portugal right now will be able to experience the destination to its fullest, whether in its museums, UNESCO classified sites, restaurants and cafes, amazing viewpoints, protected nature areas, geoparks or tourism activities and experiences.
Clean & Safe stamp
The Clean & Safe seal, which includes the entire tourism sector, has more than 19,000 businesses registered and over 20,000 professionals trained. The SNS (Portugal's National Health Service) is a universal healthcare system that is available to all, guaranteeing that no one will be denied the treatment they require because they cannot afford it. For the peace of mind of visitors, the country has now extended an updated travel insurance, provided by RNA Seguros de Assistência, SA, covering health expenses, repatriation, cancellation or disruption of travel originated by Covid-19.
Health passport
Additionally, as an international visitor to Portugal, one may download the Portugal Health Passport, an unofficial passport that gives you access to a special offer from private healthcare providers in the country in case you need healthcare services during your stay. This includes urgent care and preventive medicine services for fixed prices via the largest private health providers in the country.
You may also be tested for Covid-19 shortly after arrival, before departure or at any time during your stay in one of the hospitals and clinics included in the Portugal Health Passport initiative with personalized support in your language. The results for the tests may be obtained in 72 hours or less with more information available here
From No to Go
Since May, Portugal has been considered an exemplary nation leading the fight against Covid-19, namely because it is ranked 6th in Europe for tests – with over 1 million tests done. From then until now all, indicators have evolved favourably – namely with the number of active cases decreasing 45% which allowed almost all of the country to enter a new stage of deconfinement on 1 July, with only minimal restrictions imposed.
From Look to Book
Portugal has open borders, open tourism activities and is ready to welcome tourists in all regions. With the resumption of air connectivity being made gradually, there is an expectation of a short-term recovery of air routes of about 30% in July and 60% in August. At this moment Portugal already has air connectivity to over 80 cities with 25 airlines assuring international flights to Portugal's five airports. Get more updates here