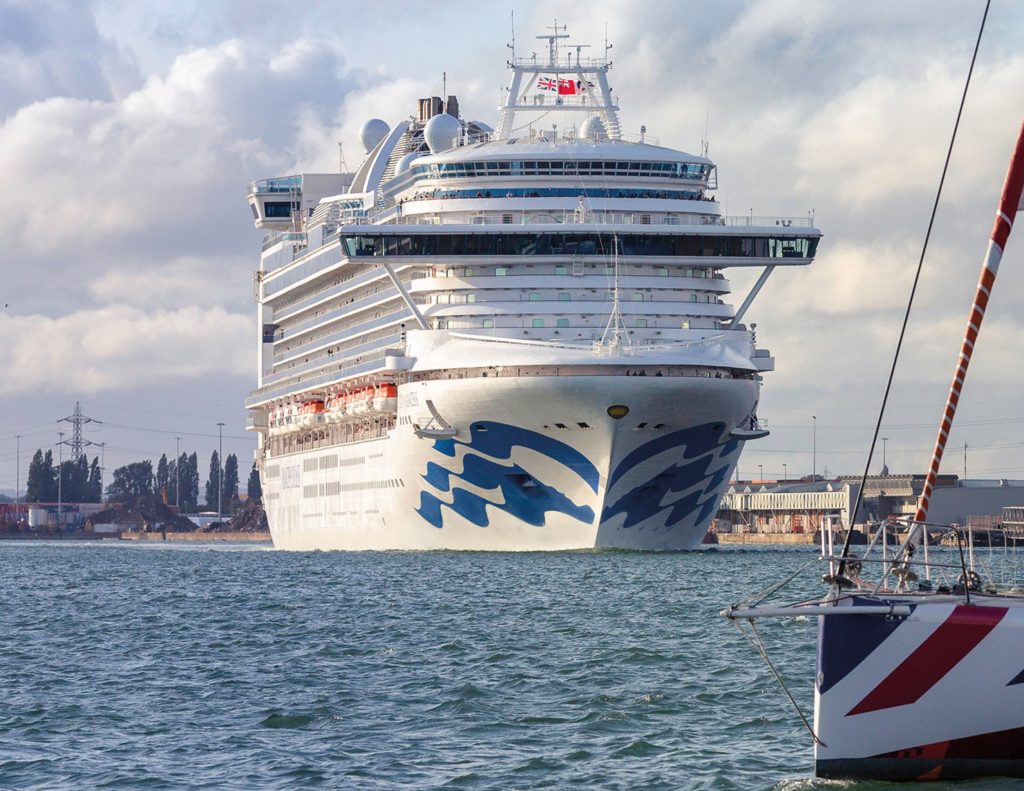 Princess Cruises has bid farewell to its final UK-based ship for 2019 as the line now looks ahead to 2020.
Following the departure of Sapphire Princess after a season sailing from Southampton, mostly to northern and southern Europe, the line will cruise again from the UK in just over six months' time with the arrival of the 3,560-guest Regal Princess.
2020 will see three ships based in Southampton for the first time as part of Princess Cruises' biggest European season ever. A total of 1.4 million cruise nights will be on offer from the UK, an increase of 30% on this year.
"A fond farewell to our UK-based ships for this year"
Tony Roberts, Princess Cruises' vice president, UK and Europe, said: "We're bidding a fond farewell to our UK-based ships for this year after making one million cruise nights available to our guests. We've been delighted with the overall feedback and now look forward to an even bigger UK season in 2020 as we welcome another three stunning ships to these shores."
Regal Princess will spend May to September cruising around Britain, while the 3,080-guest Crown Princess, which completed the same itinerary this year, will return to the UK from May to November. She will sail from Southampton on voyages to the Mediterranean, Canary Islands and northern Europe.
Here at TD, we put our best efforts to provide the latest and most valuable content to our readers. It is a true labour of love - where we work hundreds of hours each month - to make sure we offer meaningful content. If you value what we do, please consider a donation of any amount.
This would mean the world to us! Thank you and click here to proceed!