How travellers can make the most of their time at the airport (without going over budget)
Tips from Richard Coleman, European Director at Collinson, operator of Priority Pass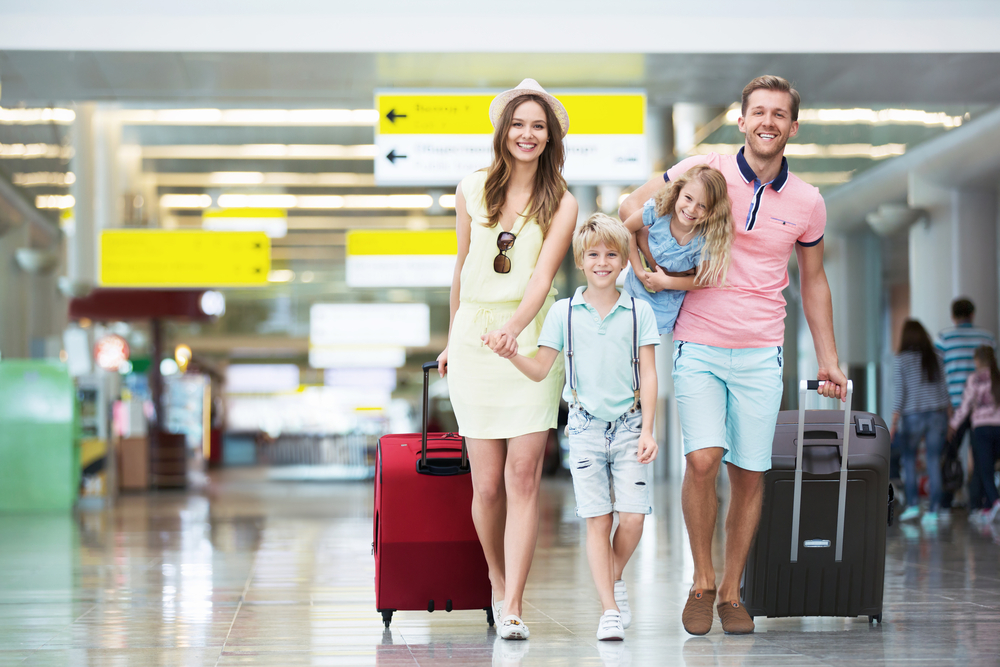 A renewed focus on passenger experience by airport designers, managers and suppliers around the world is changing the airport for the better.
They have listened and adapted to meet the rising demands of travellers who want a seamless experience and make the most out of their time at the airport, without going over budget before their holiday has even started.
So, what can travellers expect during their next trip?
Discounted and seamless shopping
There's been a huge push by airports to expand retail options, particularly around adding luxury shops and expanding duty-free discounts.
Flyers can also avoid scouring the shelves and jump ahead of the queues by calling ahead to reserve the products they want, through services such as Heathrow's Boutique.
Technology has also played an important role in retail, with many airports and partners now looking at sending personalised offers to travellers' mobiles. Some now also offer their own memberships and apps, such as myGatwick, which not only provide useful info and updates but also detail a number of great offers available in shops, restaurants and other outlets.
Take advantage of loyalty points
More and more brands are evolving their loyalty programmes so that members can earn and redeem points in smarter ways than ever before – and not just on flights.
For example, Avios members can earn points on everyday shopping at high street brands, either online via the British Airways website or instore once a payment card has been registered. This is a great way to earn extra loyalty points that can be used during their next holiday.
Pre-book premium lounge access
When you consider the amount of money usually spent in the departure hall on a bite to eat and a couple of drinks, travellers can end up saving money by signing up for a lounge access programme. Most airports now have premium lounges available to both leisure and business passengers that offer complimentary food and drinks, free WiFi and newspapers, relaxation zones and working stations.
Frequent flyers can make the most of annual memberships such as Priority Pass that provide members with discounted entry to lounges, as well as dining options such as Gatwick's Grain Store Café & Bar.
Alternatively, if travellers want to make just one trip extra special, they can easily buy single visit entry through programmes such as Lounge Pass.
Indulge in some pre-flight relaxation
Sanctuaries for passengers to relax in ahead of their flights are popping up in more and more airports around the world – and they don't cost the earth to enjoy.
At Dubai International Airport, there is a free indoor oasis called 'Zen Gardens' with Sleep Pods for weary travellers. While at Heathrow Terminal 3, the No. 1 Lounge has a spa for some pre-flight treatments.
Travellers should investigate what's on offer at the airport they're travelling to or from before arriving – and always check if they tie into any loyalty or lounge programmes they're a member of too.
Catch some snooze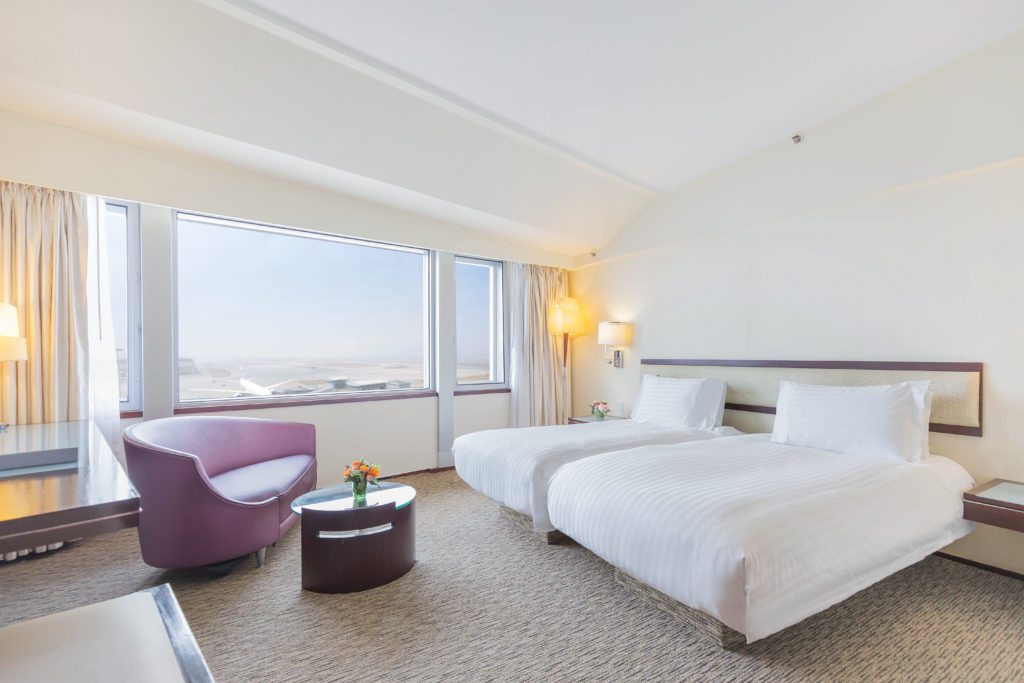 Though travellers will aim to minimise the time spent at the airport while waiting for a connecting flight, sometimes a long layover is inescapable. To ensure they have a comfortable sleep, they don't necessarily have to splash the cash on a hotel. Many airports now have cheaper sleeping options, from sleep pods at Dubai International Airport, to private rooms at Minute Suites Atlanta International.
Take advantage of entertainment and leisure hubs
Some airports are storming ahead, creating exciting entertainment and leisure hubs. For example, Singapore's Changi Airport has two 24-hour cinemas and game-console booths that are free to use. Hong Kong International Airport's visitors can enjoy a high-tech golfing simulator endorsed by the Women's PGA tour and fly north-east to Seoul-Incheon, and you can even enjoy a 330-yard driving range. If you fancy something calmer, there's even a museum at Athens International Airport.
Don't ignore fast-track travel bundles
Queue jumping is no longer reserved for those travelling first-class, business or the loyal customers who have racked up enough frequent flyer miles. Some airlines now offer fast-track check-ins and speedy boarding as part of a package that includes check-in luggage and seat options. This tends to cost the same as purchasing standalone check-in luggage, so travellers shouldn't be so quick to dismiss these extra add-ons if they want to avoid the queues and start enjoying their trip.
Looking to the future
These are just some of the new services that we've seen from airports throughout the world to improve the experience of flyers. And as technology innovation sky-rockets, we expect to see even more progress from airport owners, partners and suppliers in creating interesting spaces, efficient services and personalised features for travellers to enjoy, which don't cost the earth.
So, whether interactive augmented reality (AR) terminal apps to guide through the airport or robot concierges to cater to passengers' every need, the future travel and airport experience will be an exciting one – and critically, have passengers' needs at the very core.