Q&A: Aicard Guinovart, Catalan Tourist Board
Travel Daily Media catches up with Aicard Guinovart, director of Catalan Tourist Board for UK and Ireland.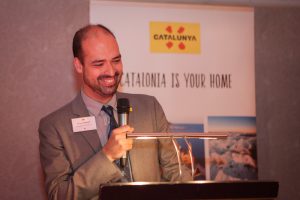 What is your role and how long have you held it?
I was appointed director of the Catalan Tourist Board for the UK and Ireland in September 2017.
I have over 15 years' experience with the Catalan Tourist Board and, prior to my new position, I served in the pperations department in the tourism office's Barcelona headquarters, developing and organising innovative workshops, events and exhibiting at trade shows globally.
I have held my current position for three months and have the privilege of driving an enthusiastic team of young professionals who work hard to promote Catalonia as a leading tourist destination.
How have UK visitor statistics compared this year with last?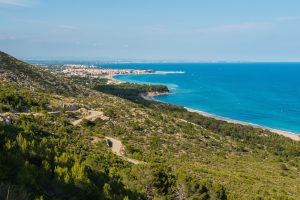 In 2016 Catalonia reached a new record of over 2 million visitors from the UK, since the 2008 economic depression. This year, Catalonia has already reached 1.8million which represents a 7.8% increase compared to the same period last year. We are confident that we will reach over 2 million visitors again by the end of 2017.
Has the tourist office launched any new campaigns?
The Catalan Tourist Board creates campaigns that span the entire year focusing on different elements the region has to offer.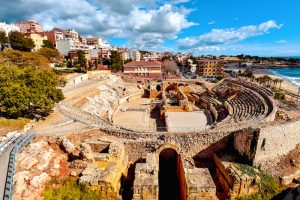 In 2017, this campaign focused on sustainability and next year we will be looking towards celebrating culture. 2018's Year of Culture will highlight the architecture, cultural heritage, museums and World Heritage sites of Catalonia, such as the Roman remains in Tarragona, human towers, fire festivals, the Romanesque churches in Vall de Boí and the art nouveau buildings in Barcelona.
What specifically is the tourist office aiming to highlight/promote to UK visitors?
UK visitors are very familiar with Catalonia and love to come back again and again thanks to our Mediterranean climate and variety of activities that the region offers.
Looking at late 2017 and into 2018, Catalonia will promote beyond the iconic city of Barcelona, to include the scenic views along more than 580km of Mediterranean Coast, 14 of our Natural Parks and the Pyrenees Mountains which are perfect for winter sun and skiing.
Our priority in 2018 is highlighting Catalonia's heritage, history and traditions to our visitors. This will be alongside adventure and nature across the region, gastronomy, wine tourism, as well as beach and family holidays.
Have you noticed any emerging trends with Brits?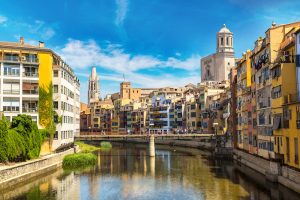 Catalonia is well known amongst British tourists for city breaks, not only in Barcelona but also Girona and Tarragona for city, sun and beach combination holidays. The main trends we have noticed this year include:
· More city breaks: more holidays per year but shorter
· Increase on cruise holidays and package holidays: more control of the expenses
· Micro adventures: personal challenges focusing on nature to break with the usual routine, for example, kayaking, horse-riding or cycling.
Any news on hotel developments, tour operator, airlines to the destination?
One of the main developments for 2018 is the new flight connections linking the UK and Ireland to Catalonia. From 29 October 2017, Vueling operates flights four times a week from London Heathrow to Barcelona, making the Catalan capital even more accessible to the UK.
In 2018, TUI Airlines will launch an Aberdeen – Reus flight, connecting holiday-makers to Costa Daurada's fine sand beaches, crystal-clear waters, culture heritage and gastronomic richness.
Furthermore, Ryanair will launch a new Shannon route to Reus airport, with a twice-weekly service commencing in March 2018, the first of its Shannon summer 2018 routes. Finally, Jet2 is planning to increase its flights to Girona in 2018.
Some British Tour Operators have recently opened new programmes in Catalonia such as Headwater (cycling in Terres de l'Ebre), Inntravel (wine and active tourism in Penedès), SAGA (cultural tour for seniors around Catalonia), Martin Randall (premium wine tourism in Priorat and Penedès).
What's your advice to travel agents on selling the destination? 
There are hundreds of reasons why British tourists should visit Catalonia and some of the strongest selling points of the destination include:
· Easy access: Catalonia is very well connected internationally but also locally. Thanks to its small size and its network of roads and trains, Catalonia is one of the few destinations in the world where you can be in the ski resorts in the morning and have a swim in the Mediterranean Sea in the afternoon. The main places to visit can be reached from Barcelona by high speed train in less than an hour, including Girona (Jewish and medieval city, also the location of hit TV series Game of Thrones) and Tarragona – the World Heritage site famous for its roman ruins.
· Broad variety of experiences on offer: The region offers extensive opportunities for tourists; from culture cravers to family travellers, sports enthusiasts and wildlife wanderers or for those just looking to relax. Catalonia's excellent facilities place it as one of Europe's prime tourist destinations.
· Year round destination: Catalonia enjoys year round sun, making adventure, city and beach breaks possible in every season.
What training and/or incentives are you offering travel agents?
The Catalan Tourist Board is based in London and we are more than happy to help travel agents and operators discover new activities to include in itineraries for their customers travelling to Catalonia.
We organise several fam trips a year and workshops around Catalonia based on the strategic plan to reach our primary objective of quality tourism. We are committed to helping travel agents sell the destination as best as possible, so we provide ad hoc trainings for all the sales team and support in terms of content and images or other specific requests.