Qantas reveals wage freeze and more job losses
Guest Writers are not employed, compensated or governed by TD, opinions and statements are from the specific writer directly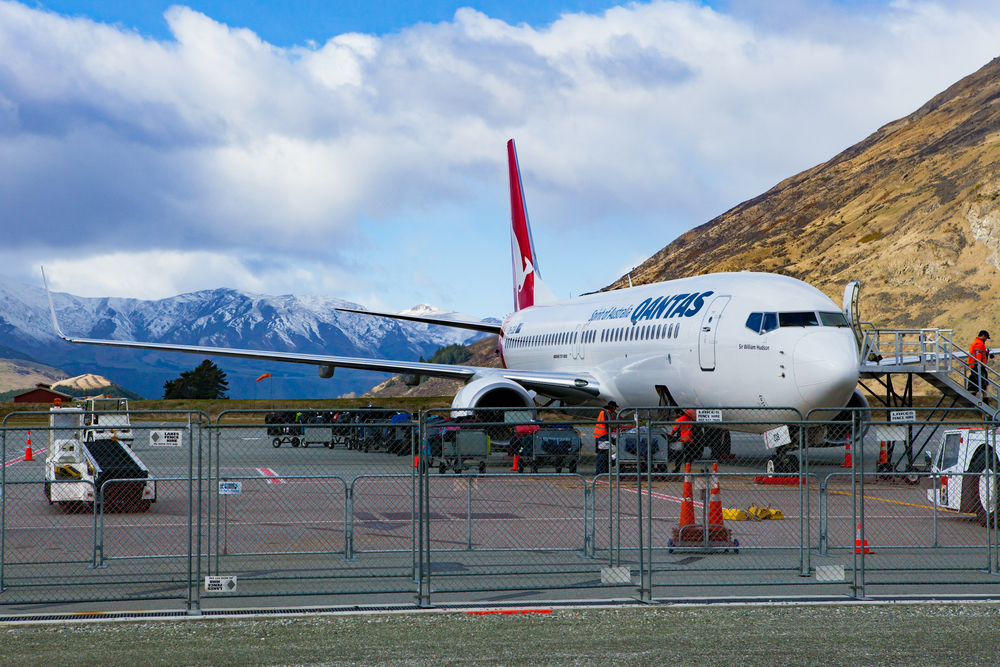 Qantas has announced it will introduce a two-year wage freeze on all new enterprise agreements across the Qantas Group, as it seeks to reduce its annual costs by AUD1 billion by FY23.
Meanwhile, Virgin Australia has provided a market update of its own, announcing new routes, increased frequencies and a hiring spree.
In a trading update, the flag carrier said that its next round of enterprise agreements will include the two-year wage freeze, and stipulate a 2 % annual increase thereafter, down from 3 % before the COVID-19 pandemic.
The new conditions will also apply to management positions, Qantas said.
Other attempts to cut costs include the offer of voluntary redundancy for international cabin crew, following the news that Qantas has pushed back its intentions to restart international services until at least December.
According to Qantas, the current voluntary redundancy offer "will be run as an expression of interest program", and the airline expects to see "several hundred applications".
Qantas said the number of applications it accepts will be "balanced against retaining key capability for the longer term".
As it stands, around 6,000 of Qantas' 22,000-strong workforce is still on stand-down, including the majority of its international crew.
Meanwhile, Qantas has said it will also reduce its front-end commissions paid to travel agents on international flight tickets from 5 % to 1 % from July 2022, again in an attempt to reduce ongoing annual costs.
"Managing costs remains a critical part of our recovery, especially given the revenue we've lost and the intensely competitive market we're in," chief executive Alan Joyce said in the ASX announcement.
Trade union TWU's national secretary Michael Kaine criticised Qantas' decision to freeze wages and stunt future wage growth, in light of the fact that the airline welcomed over AUD2 billion in government bailouts since the beginning of the pandemic.
Kaine said that Qantas' latest management decision sees the airline "acting like a dictator", by "using public resources to shore up its position, cut jobs and impose unilateral decisions on its workforce".
The TWU pointed out that in 2014, Qantas posted a AUD2.8 billion loss and imposed a similar two-year wage freeze on its workforce, from which the union believes Qantas workers' earnings never recovered.
"There is a system of enterprise bargaining in place so that both sides can sit down and compromise," Kaine said, adding that the wage freeze announcement "flies in the face of enterprise bargaining".
"This year Qantas will have received AUD2 billion in federal government funding. On top of that, the airline has wrung more public funding from state governments following recent announcements.
"We cannot see the benefit of this funding for the public when it continually results in job losses, outsourced workers and lower wages."
It comes as Qantas gears up to see an annual loss of more than AUD2 billion in the 2021 financial year, following its half-year loss of AUD1.03 billion, reported in February.
Assuming the country sees no further snap border closures or restrictions on domestic travel, Qantas is optimistic it will return an underlying positive result in its earnings before interest, taxes, depreciation and amortisation (EBIT) of AUD400-450 million for the full-year FY21.
However, when including the significant costs of redundancy payouts, aircraft write-downs, and non-cash depreciation charges, Qantas is set to see a statutory loss of over AUD2 billion before tax.
Despite this, Qantas remains optimistic that increasing consumer confidence in domestic travel and the strong performance of its freight and loyalty divisions will increase profitability moving forward, with the group intending to reach statutory free cash flow positive by the second half of FY21.
The airline said corporate travel has now hit 75 % of its pre-pandemic levels, while leisure demand also continues to improve.
As it stands, the Qantas group is on track to reach 95 % of its pre-COVID domestic capacity by mid-2021 and is still anticipating for Jetstar to achieve 120 % of its pre-COVID capacity by later this year.