Qatar Airways announces Amy Stainlay as marketing manager, Australasia and North Asia
Qatar Airways today announces the appointment of Amy Stainlay as Marketing Manager, Australasia and North Asia. Amy brings over 15 years of industry experience, leading the marketing and communications activity for several major brands, both in Australia and overseas.
Prior to joining Qatar Airways, she held senior positions at APT Travel Group and Journey Beyond, managing marketing operations for Eureka and Cruise Sydney. Amy has also led marketing campaigns for major global brands including Lend Lease and Mercedes Benz, based both in Australia and Canada. With her depth of knowledge and understanding of the travel sector, Amy is a natural choice to lead the division, generating greater awareness of the Qatar Airways brand in the region.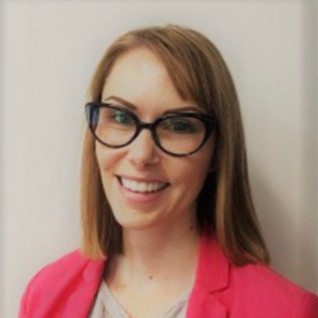 Qatar Airways Vice President of Sales for Southeast Asia, Southwest Pacific & Indian Subcontinent, Jared Lee said: "We are pleased to welcome Amy Stainlay to the Qatar Airways team, and excited about the wealth of knowledge she brings from many years in the travel and marketing sectors."
"Amy joins the company at a particularly significant period, as we start to rebuild from the unprecedented effects of the COVID-19 pandemic. Her extensive experience in driving the expansion of globally recognised brands will contribute to the recovery process and the continued success of our airline across the region. Amy will be a strong asset to our Australasian team as we grow and bring people together around the globe."
Following the COVID-19 pandemic, the national carrier of the State of Qatar continues to rebuild its network, which currently stands at over 140 destinations. With more frequencies being added to key hubs, Qatar Airways offers unrivalled connectivity to passengers, making it easy for them to connect to a destination of their choice.
A multiple award-winning airline, Qatar Airways was announced as the 'Airline of the Year' by the international air transport rating organisation, Skytrax, in addition to securing five additional awards including World's Best Business Class, World's Best Business Class Airline Lounge, World's Best Business Class Airline Seat, World's Best Business Class Onboard Catering and Best Airline in the Middle East. The airline continues to stand alone at the top of the industry having won the main prize for an unprecedented sixth time (2011, 2012, 2015, 2017, 2019 and 2021). The airline's hub, Hamad International Airport (HIA), was also recently recognised as the 'Best Airport in the World 2021', ranking at number one in the Skytrax World Airport Awards 2021.