Qatar Airways introduces a new unbundled business class fare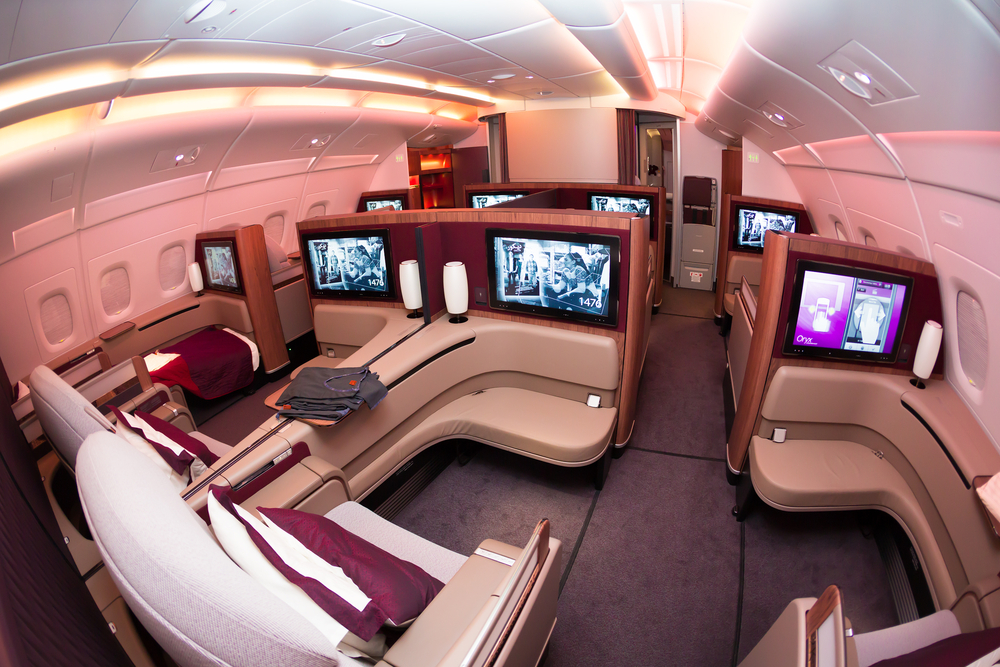 When it comes to business class tickets, Qatar Airways is truly the world best and it's changing the contents for existing fare classes and introduced a new class on October 1.
With the introduction of the new P fare, there will be a total of four business-class fares available. Lite, Classic, Comfort, and Elite are the different levels of service (C, J).
It's part of a growing trend in premium classes to unbundle features like seat selection and lounge access so passengers can have a premium flying experience without having to shell out more cash.
Travellers who book Qatar's new Lite (P class) fares will not be able to earn the same number of Qmiles as those who book Qatar's standard (P class) fares.
When credited to the Qatar Airways Qmiles loyalty programme, P fares only earn 75% of the miles flown (compared to 125% for Classic prices; 175% for Comfort fares; and 200% for Elite fares).
As a welcome introduction, the unbundled low-price business class is a win-win for both the airline and passengers. It's a good idea to examine the benefits of the new lost-price business class flight before booking it. You might be able to earn more miles and gain lounge access by going with the "R" class, which is only slightly more expensive.
Qatar Airways' business class is among the world's most luxurious. While the pandemic restrictions were enforced, Qatar Airways was also one of the few airlines that continued to fly to Australia, re-patriating thousand of overseas stranded Aussies.
Other airlines should take note of the 'Lite' option, which allows consumers to taste the premium business class product at a more affordable price and is likely to be well-received, leading to increased customer retention and an improved return on investment. Many people fly business class primarily for the bed and are open to the idea.
There will be no change in the perks for Oneworld elite members, including access to lounges and seat selection, but keep in mind that even if you have status, you will not be able to use the renowned Al Mourjan lounge at Qatar's hub in Doha (DIA).