Qatar Airways touches down for first time in Langkawi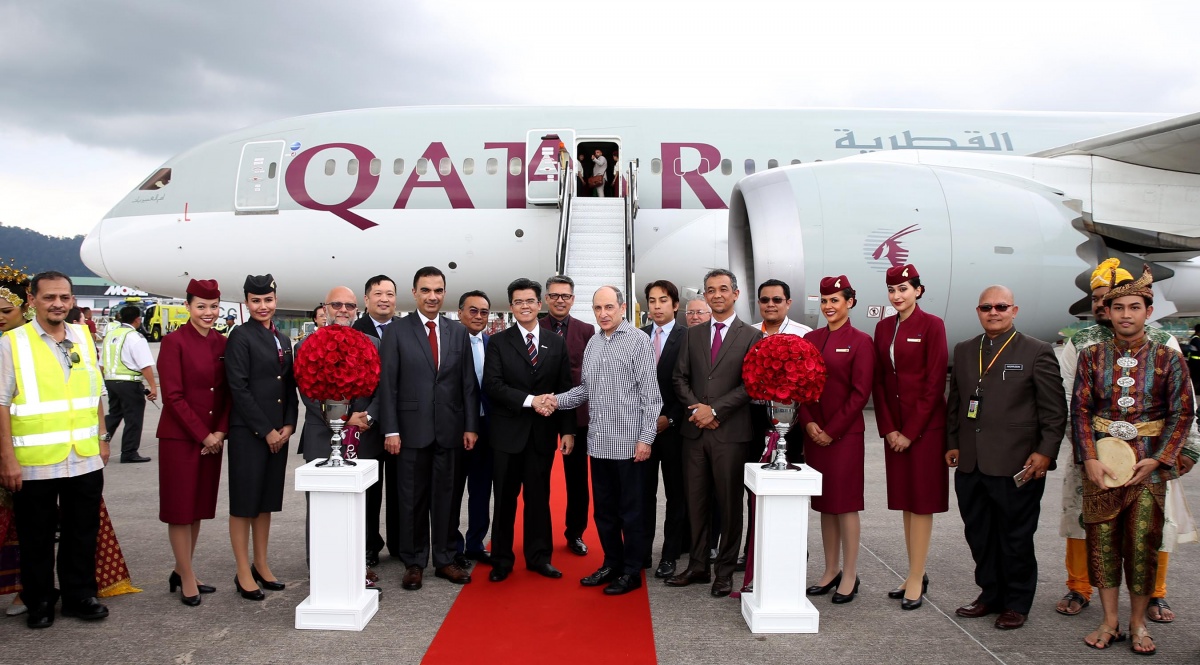 The first Qatar Airways flight from Doha to Langkawi, Malaysia touched down at Langkawi International Airport.
Akbar Al Baker, group chief executive of Qatar Airways said: "Langkawi marks the eighth new destination added tothe airline's rapidly expanding network in 2019. With its forested hills, stunning white-sand beaches and glimmering turquoise waters, Langkawi is fast becoming one of South East Asia's most highly sought-after destinations and the reason why we knew we had to launch our flights here."
The new service to Langkawi will be operated by the airline's state-of-the-art Boeing 787 Dreamliner aircraft, featuring 22 seats in business class and 232 seats in economy class, with spacious cabins and specially-designed interiors.
The national carrier of Qatar has launched a host of exciting new destinations in 2019, including Lisbon, Portugal; Malta; Rabat, Morocco; Davao, Philippines; Izmir, Turkey; and Mogadishu, Somalia; and will add Gaborone, Botswana to its extensive network in December 2019 with Luanda, Angola; and Osaka, Japan, following in 2020.