Qatar Airways unveils Langkawi route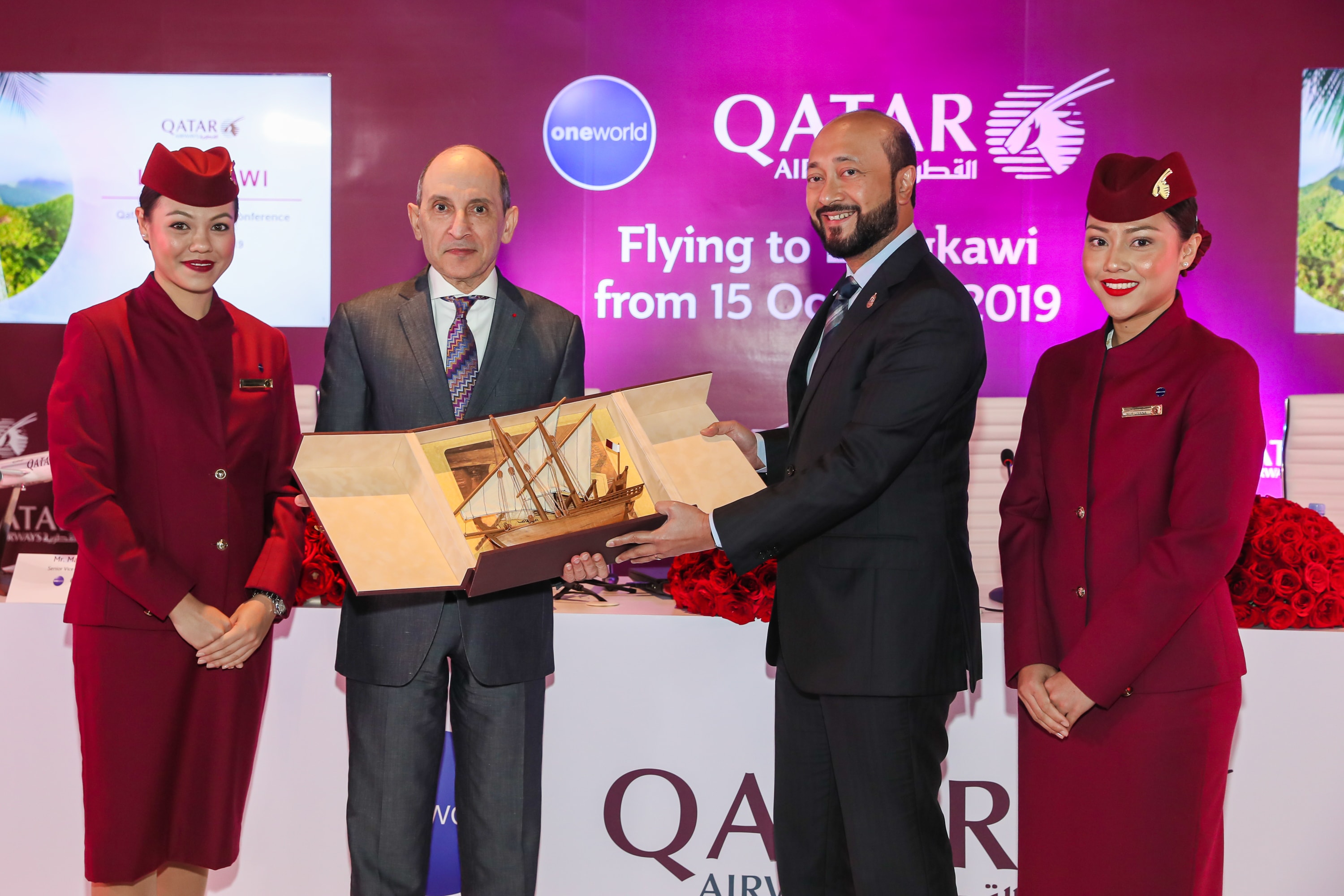 Qatar Airways has announced a new route to Langkawi, Malaysia. The service to Langkawi, starting 15 October 2019, is part of the airline's strong expansion plans in Southeast Asia and marks the carrier's third destination in Malaysia after Kuala Lumpur and Penang.
The airline will initially start with four-times weekly Langkawi tag services via Penang with an increase up to five-times weekly services from 27 October 2019 on its state-of-the-art Boeing 787 Dreamliner aircraft, featuring 22 seats in business class and 232 seats in economy class, with spacious cabins and specially-designed interiors.
"Greater opportunities for Kedah."
Known as 'the Jewel of Kedah, Langkawi is home to lush tropical rainforests and mangroves rich in flora and fauna.
Akbar Al Baker, group chief executive of Qatar Airways said: "Langkawi is one of the most highly sought-after destinations in Malaysia and our flights will help increase accessibility and boost inbound tourism to this beautiful archipelago. With five weekly flights to Langkawi, our service offers a gateway for passengers to travel and experience Langkawi's magnificent offerings. We also aim to offer greater connectivity for passengers travelling from Malaysia to our extensive global network of over 160 destinations. Our new flights reflect our commitment to growing our presence not just in Malaysia, but in Asia as well."
Dato' Seri Mukhriz Tun Mahathir, chief minister of the state of Kedah said: "Qatar Airways' service expansion will definitely lead to greater opportunities not only for Malaysia's burgeoning tourism industry but for Kedah as well."