Quality of life, exchange rate and beaches key to Danang success
With Vietnam growing as destination hot-spot, one location in particular Danang, has been at the vanguard of the nation's ever-increasing tourist industry. To find out more I sat down with Luke Benbow,  general manager at Centara Sandy Beach Resort Da Nang, to talk about why Danang is so special, their MICE moves and more.
TD: Danang has growing more and more popular, why do you think this is?
LB: With the APEC conference in 2017 the destination became a really global destination. The improvements to the international airport gave the destination greater ability to bring in more planes. This helped with the announcement of Qatar flying direct this year. Vietnam is in the top five places to visit in the world today and having Hoi An and the city of Hue in Central, this all makes for a great step into central Vietnam and the many wonders it holds
How does Danang differ from other areas you have worked in?
After many years in Bali and throughout Thailand, I believe the beaches are some of the best in the world. The abundance of fresh seafood in the region, quality of life of the Vietnamese people, the visitors and the great exchange rate against most currencies makes this a destination of choice. We can then talk about the local cuisine which differs from all parts of Vietnam. You just cannot go wrong on any level.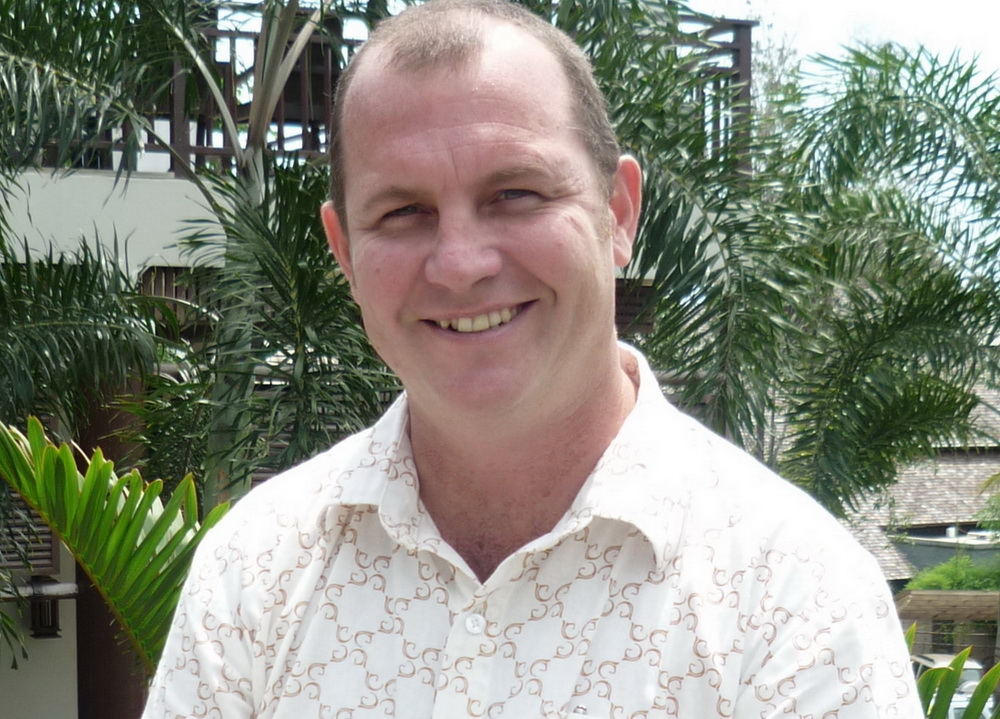 What have been some of the biggest challenges have you encountered in your time at the hotel and how did you overcome them?
The infrastructure in Central is still a little behind the other bigger cities. The airport and its upgrades have helped with tourist numbers and that has taken a little while, but we defiantly see the benefits of it all now. Language barrier is our most common feedback especially in the local tourist areas, bars and restaurants.
Becoming successful in such a thriving market with so much potential, how do you ensure you stick out from the crowd, what makes the property unique?
We are so lucky that the resort sits on five hectares of land with a genuine 700 metre beach front. We offer free services in and around the resort whether they are free guest activities like daily yoga, kids club, other beach activities to shuttle services to  Hoi an and Da Nang. The resort has one of the best equipped gyms in town and the award-winning SPA Cenvaree – Centara's own brand.
What initiatives or projects do you have in place with the local community?
We work very closely with some local businesses and schools. Last year we ran a full linen and clothing drive for the flood victim in Tam Khe. The resort has taken on some students with disabilities in various departments to help them with life and working skills.
Which is your favourite part of the hotel?
The gardens. We have 25 herb and vegetable gardens around the resort giving us fresh chemical free produce. Everything from lettuces, to morning glory lemon grass three varieties of chili, gourd and papayas.
Meetings and events are an important revenue stream for any hotel, can you tell me about your weddings and events offering?
The resort has a great big moonlit garden that can hold up to 200 and the beach is always a perfect setting. If the outside weather is not at its best the resort offers five various meting spaces that can hold as little as 25 or up to 700. We even give you your own love heart sign and tree to plant on that special day, so then you can always come back over the years and see how it has grown.
What are your plans for the future?
The resort is going through some small renovations in our beachside bungalows, which will lift some of our premium rooms — then I am off for a round of golf!